CryptoDragons – An NFT Project With A Blockchain DNA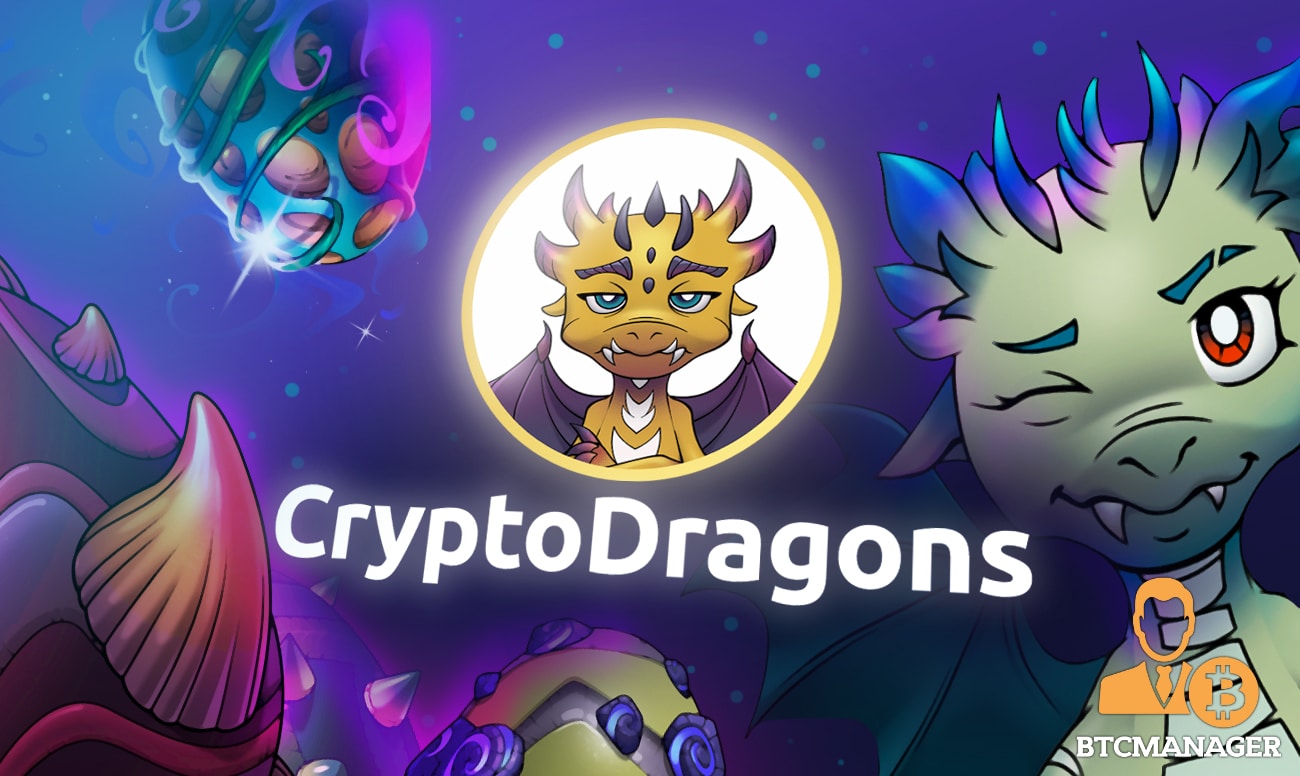 There were a bunch of NFT platforms popping up recently, and trying to gain momentum, attracting the crypto community, however, the buzz around the new NFT project CryptoDragons has the potential to outshine them all.
CryptoDragons is a Dragon Metaverse with NFT dragon collectibles that unites high-quality graphics, created by unique and advanced algorithms and cutting-edge technology.
Each NFT dragon in the platform is genuine digital art. Each of them is created in a format with a combination of hundreds of thousands of attributes with the highest possible resolution: zoom in without losing the quality to an unlimited extent.
Moreover, the CryptoDragons are not just classified dragons' Metaverse: they are created based on a special algorithm that determines their DNA. The CryptoDragons team came up with the idea of creating blockchain DNA that combines 12, 000 unique attributes with billions of new NFTs that will bring to life an entire Dragon Metaverse, where no two dragons are alike.
The project is designed in such a way that it has 25 basic genes along with 16 variations of each gene. Depending on the gene combinations a special algorithm will select and implement the shade combination for the newly created dragons. Notably, a dragon genome selection is made from 12,000 attributes.
In general, the platform has four classes of dragons: Common, Rare, Epic, and the Legendary, which will be different in their genomes, hence appearance and their value. The Common ones are the dragons with a minimum of 15 genes in their DNA.
🔥 2 in 1
🥚 Get An #NFT Egg Today – 🐉 Have A Dragon Tomorrow

P.S. Each NFT Egg contains a Dragon inside

NOTE: There are 4 classes of the Dragons…
– #Rare
– #Common
– #Epic
– #Legendary #NFTCommunity #NFTs #CryptoDragons pic.twitter.com/J0GEQlLJCi

— CryptoDragons.com (@CryptoDragons) October 20, 2021
Rare and Epic dragons will have 16-19 and 20-24 genes respectively and only the Legendary dragons will be as perfect as their name. The most unique and perfect assets on the CryproDragons metaverse with the full 25 gene package and the only ones that will constantly receive the 50% of all breeding income from the platform. In addition, all Legendary dragon owners will earn by just holding their NFT beasts.
In addition, these digital creatures come together to fight, breed, or create earning opportunities for their owners.
Breeding dragons with unique properties make it possible to earn not only by selling them on marketplace or renting at a higher price but also from being rewarded by the platform itself: the Legendary dragon owners will regularly receive half of the platform's breeding commissions whenever the two dragons come together.
Aside from this, the platform has Arena – where the first blockchain dragon battlings take place. Even more, the winners of these dragon-wrestlings take away either the rival's dragon or an ETH in case sides have agreed on it.
All-in-all, the CryptoDragons Metaverse will start from Eggs – Dragon Eggs. A 10K limited collection of NFT Eggs with Common, Epic, or Legendary dragons inside, will be available for minting that will be available this fall.
Soon, NFT enthusiasts will buy firstborn dragons' Eggs to stand in the origin of CryptoDragons' emerging Metaverse. After the EggSale period.
Furthermore, CryptoDragons is a revolutionary project that will bring the whole blockchain industry to the next level. More so, it is a place where high-edge technology meets the original digital art shaping the future of the blockchain today.