Cryptokitties Launches the First Ever Blockchain Charity Event Focused on Marine Life Protection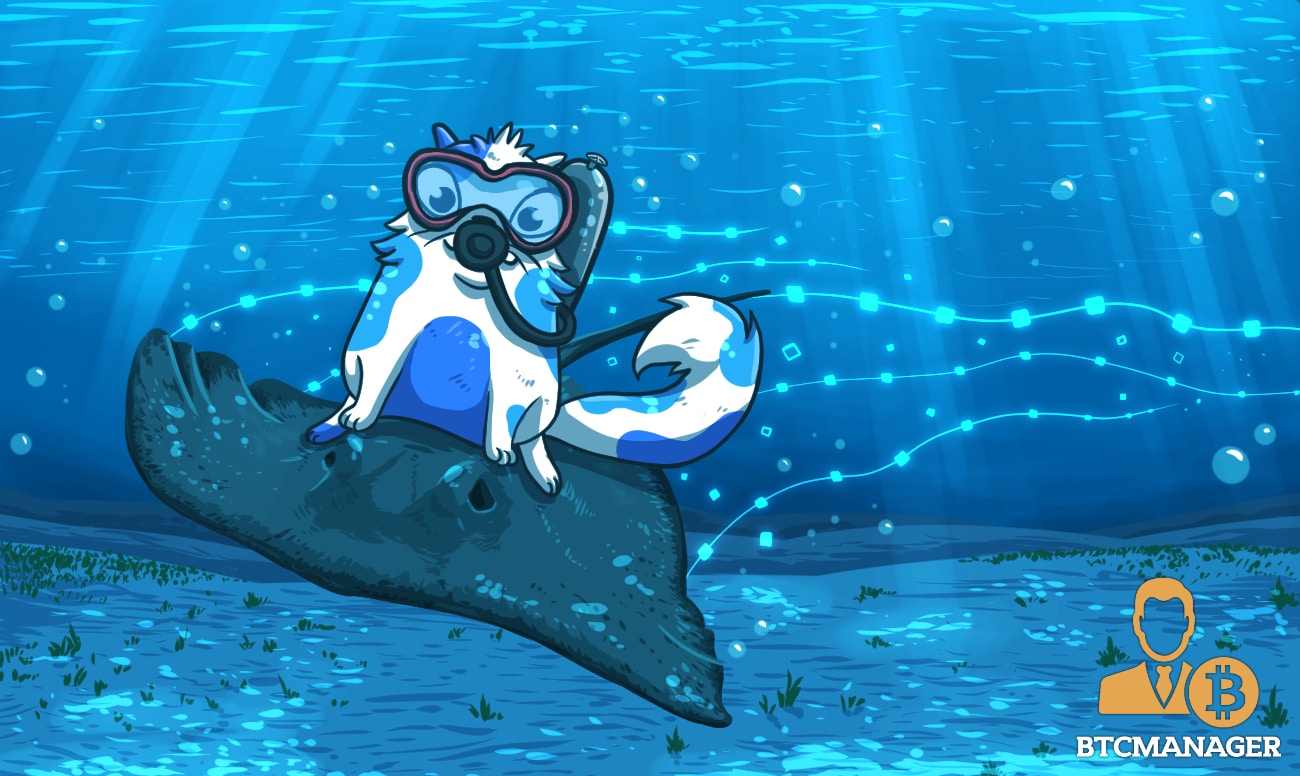 On July 9, 2018, the Cryptockitties team announced it was signing a partnership with ACTAI Global and Ocean Elders to create a new CryptoKitty called Honu which will be auctioned and the amount gathered from the sale will be used to help protect our marine life and oceans.
Honu Launches at the Blockchain Summit in Morocco
Honu will be a one-of-a-kind piece of digital art as well as a priceless asset for gamers and art collectors. The charitable kitty collectible will be living exclusively on the Ethereum Blockchain. Part turtle, part cat, Honu will undoubtedly be one delightful addition that everyone will want to get their hands on.
The team participated in this year's Blockchain Summit in Morocco, which is one of the leading blockchain gatherings for global good. They used the event to auction Honu and raise funds and awareness for a different environmental cause.
The auction started in the morning of the event, will conclude on July 15, 2018, and was the first of a series of charity events which CryptoKitties is looking to sponsor. The event also had the support of venture capitalist Bill Tai, Sir Richard Branson, ACTAI Global's non-profit community, and the conservationists Gigi Brisson, Dr. Sylvia Earle, and others of the Ocean Elders community.
@HonuKitty is a unique & rare digital item, auctioned to specifically support the work of @SeaShepherdSSCS & #UniteBVI #HonuKitty is created by @CryptoKitties in collaboration with @ACTAIglobal & @OceanElders to show how we can leverage the power of #BlockchainForSocialImpact pic.twitter.com/smhdOK05Yk

— Bill Tai (🍌,🍌) 💙🇺🇦💛 (@KiteVC) July 12, 2018
The new Cryptokitty origins as a charitable initiative show us the immense power that blockchain technology has to reinvent and disrupt philanthropic events while also being able to help drive a global change. Bill Tai, co-founder of the Blockchain Summit in Morocco, told Irish Tech News:
"This campaign bridges CryptoKitties' blockchain game with capital raises that will benefit the planet's ocean and wildlife. It unites the 800,000 CryptoKitties that have been born, the global technology, crypto, and investment communities with environmentalists and foundations dedicated to preserving our planet's natural habitats."
Bringing Ecology Awareness
Honu is a great way for the blockchain technology and ecology awareness to meet and make this new CryptoKitty an amazing ambassador for ocean ecology awareness. The funds gathered from Honu's auction will support the work of Unite BVI, in the British Virgin Islands. It will also support Operation Jairo, an operation driven by the Sea Shepherd Conservation Society in Antigua and Barbuda to protect endangered sea turtles from poachers and illegal harvesting.
The auction is the first of its kind and is also a ground-breaking opportunity for tech people and environmentalists to cooperate for a greater good. Cassidy Robertson, the head of Kitties-for-Good, the responsible entity for CryptoKitties' charitable initiative, stated:
"We are so excited to see Honu in the wild—one part activist, telling stories of our endangered friends, and another part pop culture icon, stealing the spotlight to combine both worlds for greater good. The very first in a lineage of CryptoKitty icons representing the charities and causes they embody."
Payments are accepted in ether or its fiat equivalent at the close of auction with the winning donation also being tax deductible.