Crypto's Quest for Privacy: Zooko Wilcox on the Future of Zcash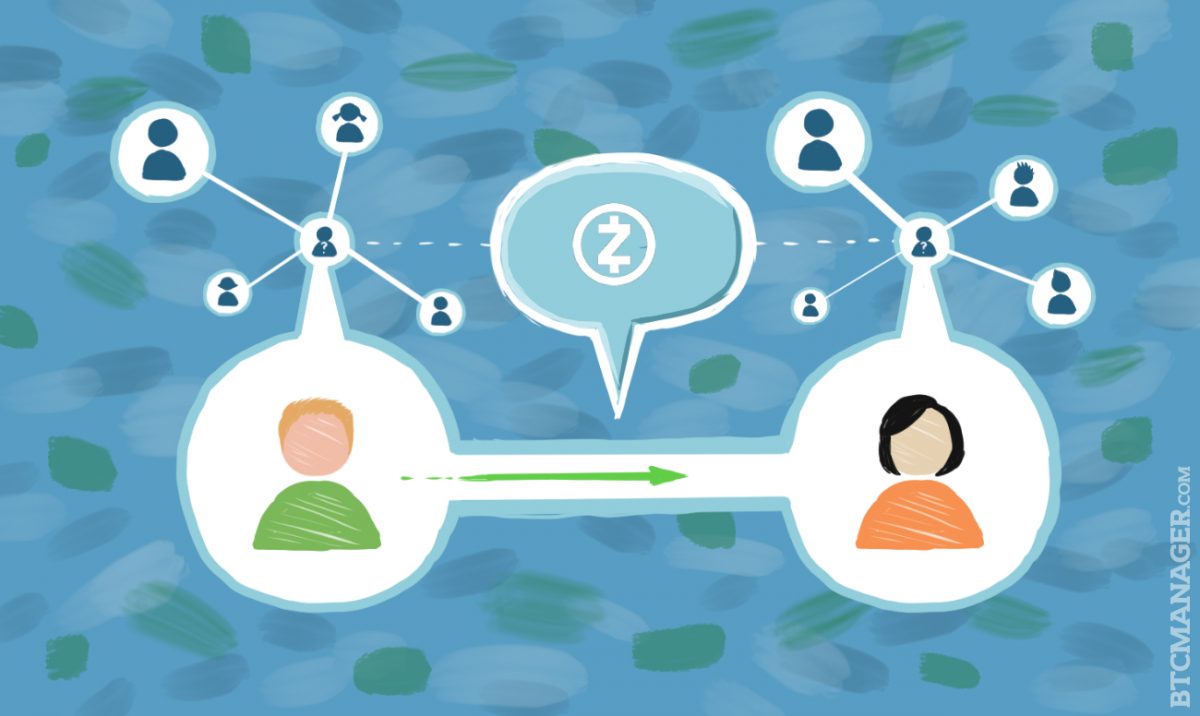 As an early digital currency adherent, Zooko Wilcox spent years imagining possibilities for a decentralized, private means of preserving money. Today he is fostering this vision through a project called Zcash that, if realized, could disrupt the prevailing semi-private form of monetary transactions.
So what exactly is Zcash? In short, it's an initiative fueled by a group of scientists and researchers who created what is known as Zerocoin and Zerocash. This project endeavors to address what many see as a major weakness in the bitcoin protocol, namely, a lack of privacy guarantees. Now Zcash is being developed as an improved, optimized offshoot of Zerocoin; a new protocol that could be best described as a privacy-preserving form of digital currency.
In an interview with BTCMANAGER, Wilcox says that this consortium of innovative thinkers contacted him nearly three years ago in the hopes that he could help marshal together efforts around a more widely deployed and untraceable form of cryptocurrency.
"The feeling was that I might be the ideal person for the job because of my experience in having developed and deployed cryptographic products for the Internet," says Wilcox. "That's how this came together."
The emergence of Zcash comes at a time of fervent media attention around bitcoin's alleged use as a pipeline for terrorist and other criminal activity. Moreover,  indirectly factors into the raging debate currently taking place about transaction speed and capacity issues on the bitcoin  blockchain that are the result of the network's rapid growth.
Zcash promises to make its mark in terms of addressing a couple of inherent weakness of bitcoin.
First, the bitcoin network allows for the payment history of every user to be recorded on its open public ledger which makes it available in real time to anyone. With Zcash, users will have the ability to selectively engage in payment transactions with others directly without revealing the origin, destination, or the payment amount.
Secondly, this new protocol promises to accelerate efficiencies in light of the fact that Zcash transactions, because they are 1KB or less, take fewer than 6ms to verify.
Anonymity or Privacy?
The word anonymous or semi-anonymous is often used to describe a frequently touted benefit of bitcoin. Wilcox believes that this term is misguided. "Personally, I don't use the word anonymous. The truth is that it's one of those unfortunate cases where a jargon word means something to a select group of people, namely scientists and technologists, and that's fine. But it's important to recognize that it means something slightly different to the public, which has led to a source of much confusion," says Wilcox.
He notes that when bitcoin was new, people observed that there were no names attached to bitcoin addresses, leading to an overgeneralization in their own minds that bitcoin was fully anonymous. Many now are recognizing that this argument doesn't hold water.
According to Wilcox, the term anonymous often connotes misbehavior in a more general sense. So in his mind, it's a terrible word. "Personally I like the word privacy because it's a more general term that implies having control over information disclosure without any negative, social connotations."
According to Wilcox, there are a number of reasons as to why currency privacy and their transactions are important. "Some reflect social values, many of which I share. Like the notion of privacy as a social good that protects and strengthens communities while helping people cooperate with one another better."
Wilcox says that in his work with Zcash, he's discovered quite a bit in terms of how important privacy is for companies in terms of their business and economic values. On this point, he says that it was surprising to discover at first that the biggest, most ardent fans of Zcash are banks.
"As we all know, the banking culture is highly competitive. So they firmly and correctly believe that if information about their transactions gets leaked to competitors, it will be used against them — potentially putting them out of business."
Terrorist Use: Major Concern or Over-Exaggeration?
Much chatter and alarm about Bitcoin ensued after the horrific terrorist attacks in Paris on November 13, 2015, with many suspecting that the terrorist group ISIS made use of bitcoin or another form of digital currency to facilitate secret monetary transactions in support of their activities. A report, however, from the EU law enforcement agency Europol raised serious doubts about this claim, as it said that there was no evidence to back up allegations of an ISIS link to bitcoin or other cryptocurrencies. Nevertheless, says Wilcox, potential terrorist use of bitcoin should be viewed as a legitimate concern, given the fact that no one wants disorder, terrorism or crime.
"I think there's the temptation in some circles to sort of exaggerate the consequences of technology. We've certainly seen this with bitcoin. In fact, a few year ago there was certainly a lot of chatter on the Internet, with people thinking that bitcoin was uniquely well-suited for crime activity. People expressed similar trepidations about the Internet when it was new — concerns about it unleashing a storm of crime.
"In the long run, people will look back and say 'I can't believe that people were so worried about crime back when the Internet, bitcoin, and Zcash were new.'"
What's Next?
So where is Zcash in terms of its current state of development? Wilcox says, "We have an alpha technology implementation preview that's publically available in source code form, and a whole bunch of hackers and entrepreneurs around the globe who are playing with it and starting to build things on top of it. Exciting time!"
He indicated that a heavy emphasis is being placed on security in order to ensure that when Zcash becomes a real, permanent store of value, like bitcoin, it will be safe and trustworthy.
And for those early adopters, chomping at the bit use Zcash, he cautions that it's not even a live currency at this point. "Just for testing, use cases, and building products on top of it," he says.
Wilcox's grand vision for Zcash is "to enable more and more people around the globe to lift themselves out of poverty. In many ways, it's very much an experiment like bitcoin. We don't know all of the uses quite yet in terms of satisfying the needs of others. But it's neat to witness what sorts of opportunities this could present for people who otherwise have no efficient and modern method of transacting. It will be exciting to see what happens when they get that power for the first time."
This is the first in a two-part series on privacy with digital currency transactions.