Cudos Network for Blockchain Computing Announces Token Listing on KuCoin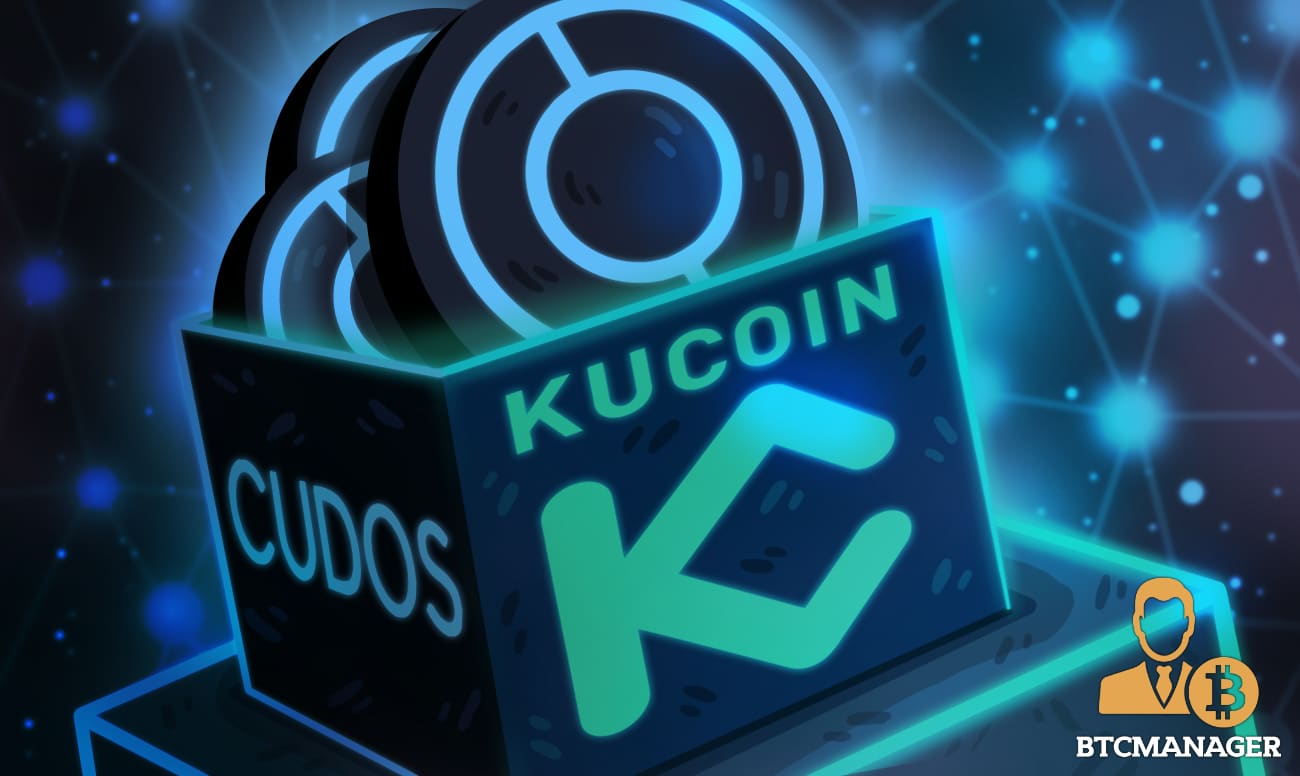 Cudos Network, an exciting project aiming to give blockchains access to off-chain compute resources, has just announced the official listing of its CUDOS token on KuCoin. The listing will commence on the 2nd of February, 2021, as highlighted in the KuCoin press release. 
Cudos Network Decentralizes Cloud Computing for Blockchain Technology
The Cudos Network represents the brainchild of Cudo, a provider of ethically-delivered cloud computing resources. The company's main business consists of allowing users to monetise their unused computing power, which is then utilised to serve its client base. In other words, the company has created a distributed cloud computing network that not only provides incentives, but is also superior to the market's centralized and standardized cloud computing services. 
With these aspects in mind, Cudo is able to deliver secure, low-latency, and cost-effective cloud computing solutions to users throughout the world. The processing power is currently harvested from over 100,000 users residing in 140+ countries worldwide. Oftentimes, the cloud compute power generated by Cudo is utilized to power artificial intelligence, machine learning, medical research, video rendering, and computer-aided engineering. 
Cudo was quick to realize the vast potential poised by blockchain technology. However, today's blockchains find it difficult to access off-chain resources in a decentralized and secure manner. More so, many revolutionary blockchain ledgers will require on-demand computing power to fulfill their purpose. Tasking blockchain protocols with building databases is a far-fetched idea, especially when a layer-2 oracle can be integrated to obtain computing power on-demand. This is exactly what the company aims to achieve through the Cudos Network – a layer 2 mechanism designed to feed distributed, fast, and secure compute resources. Security is easily attained through the project's collaboration with AMD, whereas effective operability and performance are attained via the integrated smart contracts. 
Exploring the CUDOS Token and Its Recent Listings
The Cudos Network venture will be powered by CUDOS, a utility token that serves as a prerequisite to running validator nodes or obtaining cloud compute jobs. To put this into perspective, Cudos Validator Nodes (CVNs) can be set up by users who stake 2 million CUDOS. In exchange for doing so, CVNs receive lucrative rewards of up to 30% per annum, depending on the number of CVNs powering the network. Cudos provides a series of other revenue streams, as highlighted in the Cudos Network docs. CUDOS is also utilised to pay for network resources, reward compute providers, purchase 3rd party data, deter spam, and allow community decisions via the governance mechanism.
The CUDOS token was first sold to strategic investors, and later launched as part of a primary listing event on BitMax. CUDOS saw significant price gains as its value increased from $0.006 to over $0.12 in a matter of hours following the first public listing. Since then, CUDOS was also listed on Poloniex where it saw considerable trading volume. In fact, CUDOS reports an average 24hr volume of over $2 million, as well as a market cap exceeding $10 million. 
As part of the KuCoin listing, a larger number of cryptocurrency enthusiasts will be able to purchase and sell CUDOS to capitalize on its price movements, but also to join the network as validators. 
CUDOS on KuCoin – The Listing Details
At press time, KuCoin has opened CUDOS deposits, with trading scheduled to start at 10:00 (UTC) on the 2nd of February, 2021. Withdrawals will be permitted at 14:00 on the same day. As a full-reserve exchange, KuCoin users will need to hold USDT on their wallets to purchase CUDOS via the CUDOS/USDT pair.