CULT DAO's Unveils Revolt 2 Earn Concept, Instantly Earns Anonymous Nod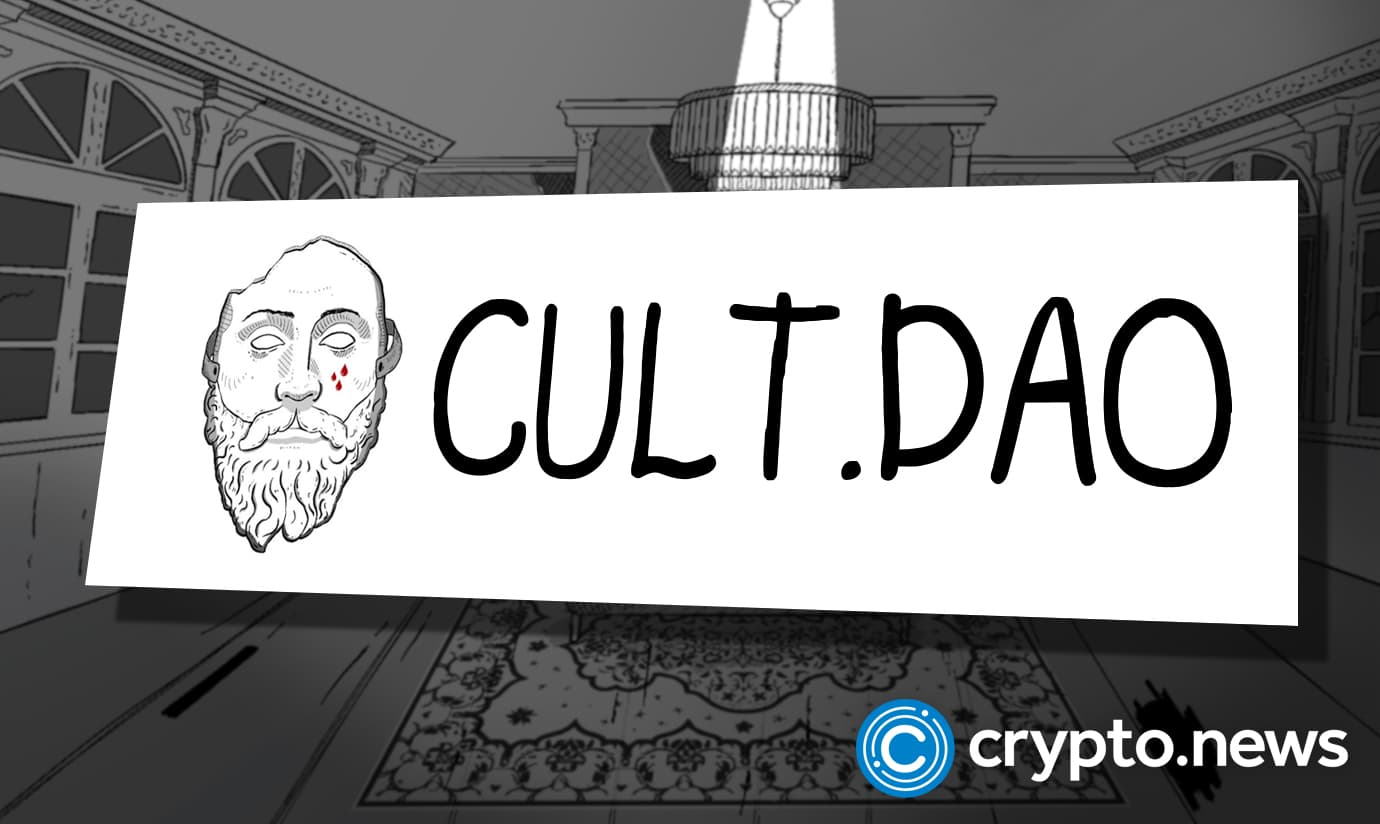 Anonymous is a world-known activist collective popular for its white-hat hackings and support for truth and freedom. Recently, the group may have hinted at supporting an upcoming token and concept, Revolt 2 Earn, from blockchain-based project CULT DAO, according to the Anonymous recent Twitter bio page below.
It might seem like a surprise to many, but Anonymous may have hinted at the group's support for CULT DAO before. On March 23, the project's token, CULT, surged in the market, which attracted the attention of everyone in the industry and beyond. Almost immediately, Anonymous took to Twitter to post Charlie Chaplin's famous speech from The Great Dictator movie. It's worth noting that CULT DAO considers that specific speech as a cornerstone of its philosophy and the soundtrack of its website https://cultdao.io.
Why is Revolt 2 Earn so Important?
Revolt 2 Earn is more than just an initiative Anonymous appears to have shown support for. It is a revolutionary token and concept that should help reward all those fighting for complete financial decentralization.
The CULT DAO founder, Mr. O'Modulus, spoke in a recent blog about where he got the inspiration for RVLT:
"Society is designed to make it as difficult as possible to break away from economic, societal, and social norms. So what if supporting the $CULT ecosystem could be in itself a full-time or part-time job?"
He followed through on this concept by developing a self-governing, autonomous ecosystem. Revolt 2 Earn is the first token in this ecosystem and was built on the Polygon blockchain as a proof-of-stake (POS) token with 0.4% taxation.
The CULT ecosystem will reward both The Guardians, making contributions to decentralization on a large scale and The Many. The latter can contribute to the popularization of CULT DAO by talking about the CULT Manifesto and engaging in various activities, such as stickering, leafleting, shilling, or civil disobedience. In return, they can use RVLT for staking and rewards.
Each month, CULT DAO will randomly choose 490 stakers and 10 consistent NFT owners out of all the RVLT stakers (uRVLT owners). These 500 members will get to approve or reject the other users' submissions of actions supporting the CULT revolution.
Also known as the CULTmanders, RVLT stakers who stake for a mid-long period, will govern over The Many. The main benefit of this system is that it helps users break away from the centralized system and access both level and individual rewards.
The CULT Revolution
CULT DAO aims to help people "break away from societal, economic, and other norms." Its goal is to support other projects that fight to bring decentralization one inch closer to reality. Now, the project appears to benefit from external support from other actors, which may include Anonymous. The imminent release of the RVLT token and concept will help CULT DAO fulfill its mission and help enable DeFi mass adoption.