Curate Marketplace – Rewards when You Shop!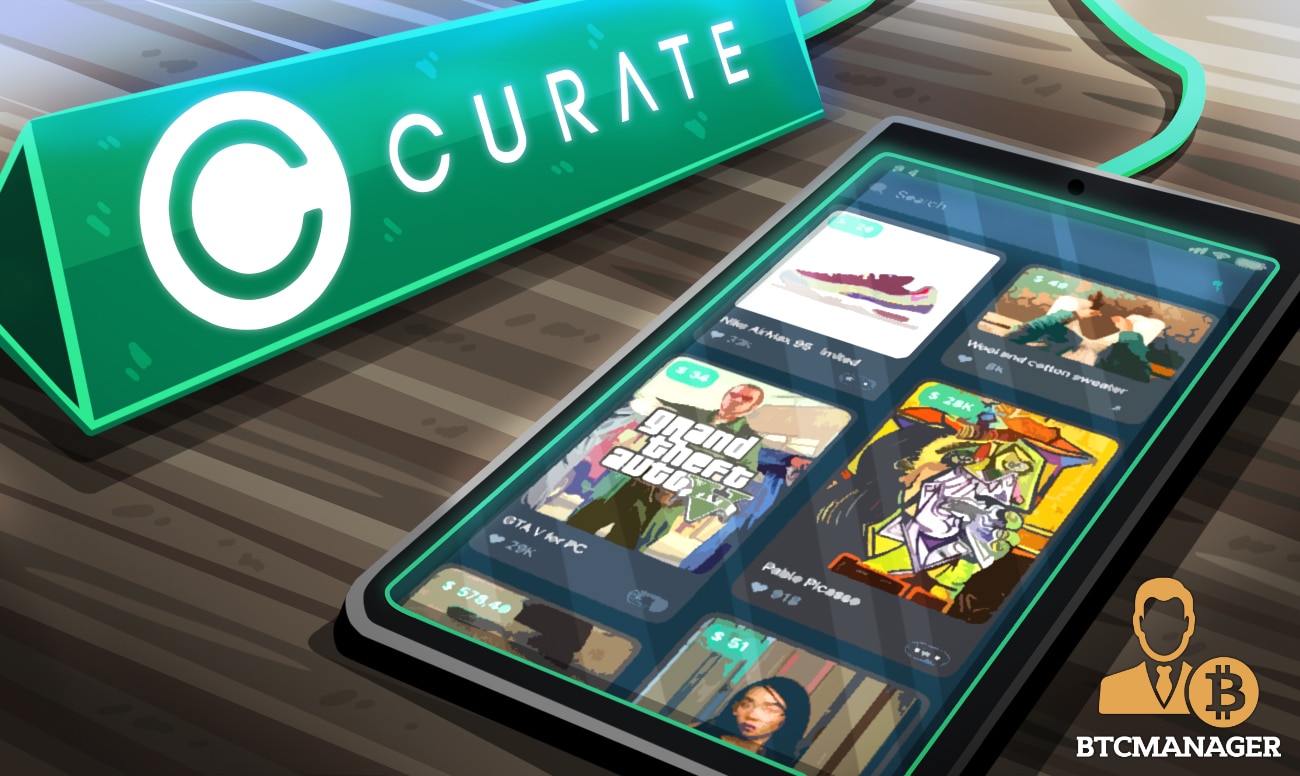 Data privacy has always been a major concern especially in an era where everyone's data is accessible to anyone with an internet connection. It is impossible to track who is accessing this data and for what purpose. While it might not be of significance to some, the lack of data privacy is realized when data is used for manipulation. For instance, showing planned ads on devices based on personalized search histories and interests is a prominent way companies today make money. 
Adding further strength to this dilemma is the question raised around data authenticity. An example includes, when food is ordered from a restaurant based on its ratings on a mobile application just to realize that eating last week's leftovers would have been better. Fake reviews are just the tip of the iceberg. 
With the advent of Blockchain and the possibility of a decentralized ecosystem, a new hope has been instilled amongst the people. A hope that everyone will be a part of an unbiased, trust-based, and transparent society where each user's data is protected and authentic. 
The need for Curate
The tremendous possible integrations and use-cases of Blockchain have made it difficult to focus on the benefits in one single sector for a prominent use-case. This is where Blockchain applications such as Curate play a crucial role. 
Curate is a truly decentralized marketplace that synchronizes the needs of the trader and buyer along with those of normal users. Concerns around data privacy and authentication are no longer part of our decentralized future due to such applications.
As a peer-to-peer marketplace, Curate offers an unbiased platform where users can buy and sell, give their reviews and will be rewarded for their engagement. This rewards system works as an incentive model to uphold the integrity of the marketplace. Other users, traders, and buyers greatly benefit from these reviews as they are completely authentic. 
Curate accommodates this reward system through the facility of payments inside its network. These payments can be completed through Fiat, Crypto, or the native token of the application, XCUR. The idea of a native token to provide rewards in the network makes it more unique. One major benefit of having the XCUR token available is that users enjoy the zero transaction/gas fee if they use XCUR for their in-app purchases. 
The XCUR Token
The XCUR token is not your everyday Ethereum token. It is a utility token that completes the decentralized ecosystem of Curate by being the payment leg of the network. While Curate offers other payment options too, the availability of a utility token gives it the potential to become a de facto marketplace in the age of the new Internet. 
From a technical point of view, the XCUR token is both the ERC20 and BEP20 type of token. This means that this token can be used in an Ethereum environment as well as a Binance smart chain based network. Considering the fact that the release of Ethereum 2.0 is expected to transform the decentralized finance and the Binance smart chain is the only major competitor in that area, the ability of XCUR to cater to both worlds makes it the perfect token.
Another noteworthy observation is that XCUR can be used not only inside but also outside of the Curate ecosystem. In the near future, XCUR will be used for website purchases including several upcoming Curate products. The token also accommodates modern financial services such as staking. 
The XCUR token offers users a wide number of use cases on both the Curate DApp and outside the Curate ecosystem. 
Conclusion
One reason for bitcoins popularity was that it offered rewards to the users for authenticating the transactions through a process called mining. The world soon witnessed the advent of Ethereum which took the financial revolution further by allowing DeFi to flourish. But to become mainstream, the world of decentralized finance needs to serve a definite purpose which is being done by the next-generation applications such as Curate. 
Adding more value to the future of finance is the possibility of Curate to be integrated with a social media network for content discovery of domains such as clothing/fashion, gaming/tech, crypto assets, health/beauty, and more. With Curate, a new community can be built focused on enhanced interactions, trust, and authenticity.