Curve: A Financial Super App Bringing Together All Bank and Cryptocurrency Exchange-Linked Cards Under a Secure Platform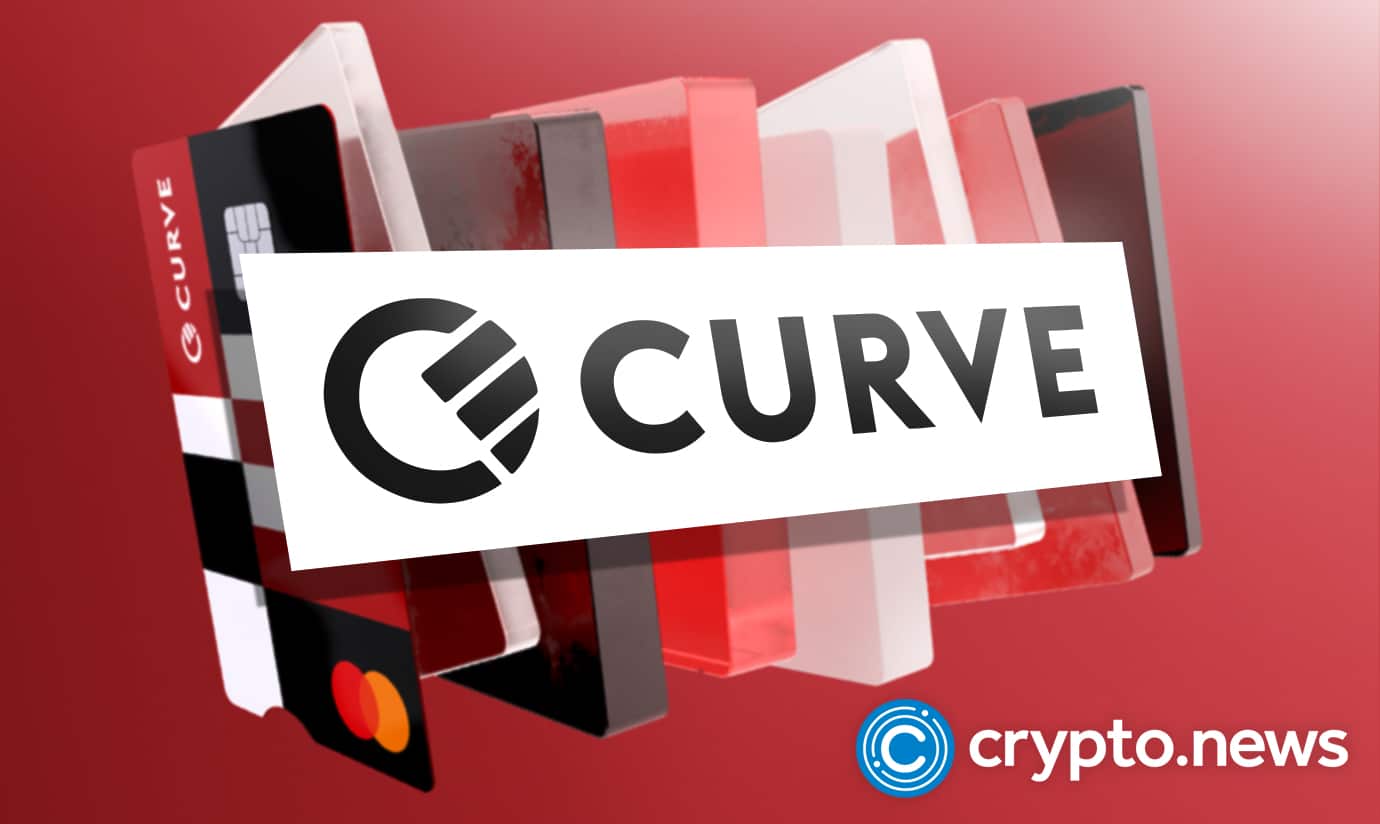 In the second half of 2021, the total market cap of all cryptocurrencies shot to over $2.1 trillion—a record. During that time, Bitcoin—by far the largest blockchain network and the most valuable—rallied to top over $69k in some exchanges in the process registering a new all-time high.
This development was a continuation of what's well-documented about cryptocurrencies and, quite literally, all other blockchain-based technologies: They are here to stay.
What's more? They are increasingly being embraced by regulators who, not long ago, were apprehensive–even issuing warnings to users. Some of them are still hostile, banning the use of cryptocurrencies.
That was then.
For all that we know, crypto solutions are crucial in promoting financial inclusion. Therefore, a nation's receptivity to new technology can be judged by its warmth or cold on crypto and its global network.
What is Curve?
Curve recognizes how potent blockchain and cryptocurrencies are and how these solutions, though disruptive and running a parallel and decentralized system, can't forever operate in isolation. With more people aware of crypto and keen on joining the bandwagon, a reliable all-in-one portal facilitating the fast movement of funds from the traditional world to crypto and vice versa is crucial.
This is where Curve steps in.
Curve is a "financial super app" that brings together all bank and crypto-exchange cards in one place. Think of your Visa, MasterCard, Binance, Plutus, Crypto.com, and more merged and operated from one secure, easy-to-use portal.
Curve is a free app available on the iOS, Android, and Huawei application stores. Because it supports a wide array of cards, it is effortless for people to integrate their cryptocurrency activities with fiat spending without worrying about losing access or control of underlying assets. Signing up is also fast; it only takes a few minutes. 
How it Works
Curve uses bank-level security and guarantees that no private or personal data are stored from their servers. Once logged in, users can add their crypto and bank cards with confidence that their assets and passwords are secure. Card details can be entered manually or uploaded to the Curve digital wallet. For added security, users are asked to authenticate them. 
The physical card will be delivered to the indicated address in a few days. However, users can immediately start spending their assets by adding the virtual Curve card to Apple Pay, Google Pay, Samsung Pay, or Curve Pay, along with Garmin, Fitbit, and Wena. Once the integration is complete, a credit card added to Curve is converted to a debit card.
Curve allows its users to track their bank balances in-app, effectively eliminating toggling between apps to check figures while supporting a cashback program. Additionally, it enables users to access expenditure insights. 
Users can also rewind time, even switching payments between cards up to a month after making payments. The application enables users to move up to £5,000 to a different card up to a month later without necessarily calling the bank.
Additionally, Curve card holders can buy cryptocurrencies from various merchants like BANXA, Bitpanda, Coinbase, Crypto.com, Kraken, Moonpay, and Uphold. Still, it should be noted that Curve has no formal partnerships with any of the above ramps. If you want to spend cryptocurrencies, you have to use Coinbase and Crypto.com cards of which you can add them to Curve. With Coinbase Card, especially, you can treat it as another payment card once integrated in Curve where the holder is entitled to cashbacks on crypto spending. With your Coinbase Card, you can still go back in time if you made a wrong transaction as you would in any other payment card added to Curve. Currently, Curve Card doesn't support cashbacks on cryptocurrency transactions.
Curve Features
Currently, Curve stands out because it is packed with attractive features that guarantee peace of mind. 
There is a Curve Customer Protection (CCP) program of up to £100,000 for almost all purchases without inconveniencing limits. Besides, it covers all cards used, meaning that the user would be refunded if an order isn't delivered. At present, the program doesn't cover purchases related to cryptocurrencies or any other tradable commodity.
The application also tags along exciting travel benefits for holders. Using the low Forex interbank rates, Curve offers excellent value when traveling. The first £500/500€ of weekday expenditure and £200/200€ ATM withdrawal abroad are free. This advantage means users can easily integrate their local cards to Curve and enjoy similar benefits.
Curve has an anti-embarrassment mode where a user can set up backup cards for payment whenever the primary card is declined. This saves time and, more importantly, saves face and the embarrassment of having to toggle cards manually. 
Curve and crypto.news Partnership
Curve is partnering with crypto.news, formerly BTCManager.
In the new deal, a user must first download, sign up and spend at least £10 through Curve in the first two weeks to receive £5 in Curve Cash. Click the link just above to go straight to the App Store to get started!