Cycle4Value Begins Testing Its Transparent And Fair Reward Model For Promoting Cycling On Ardor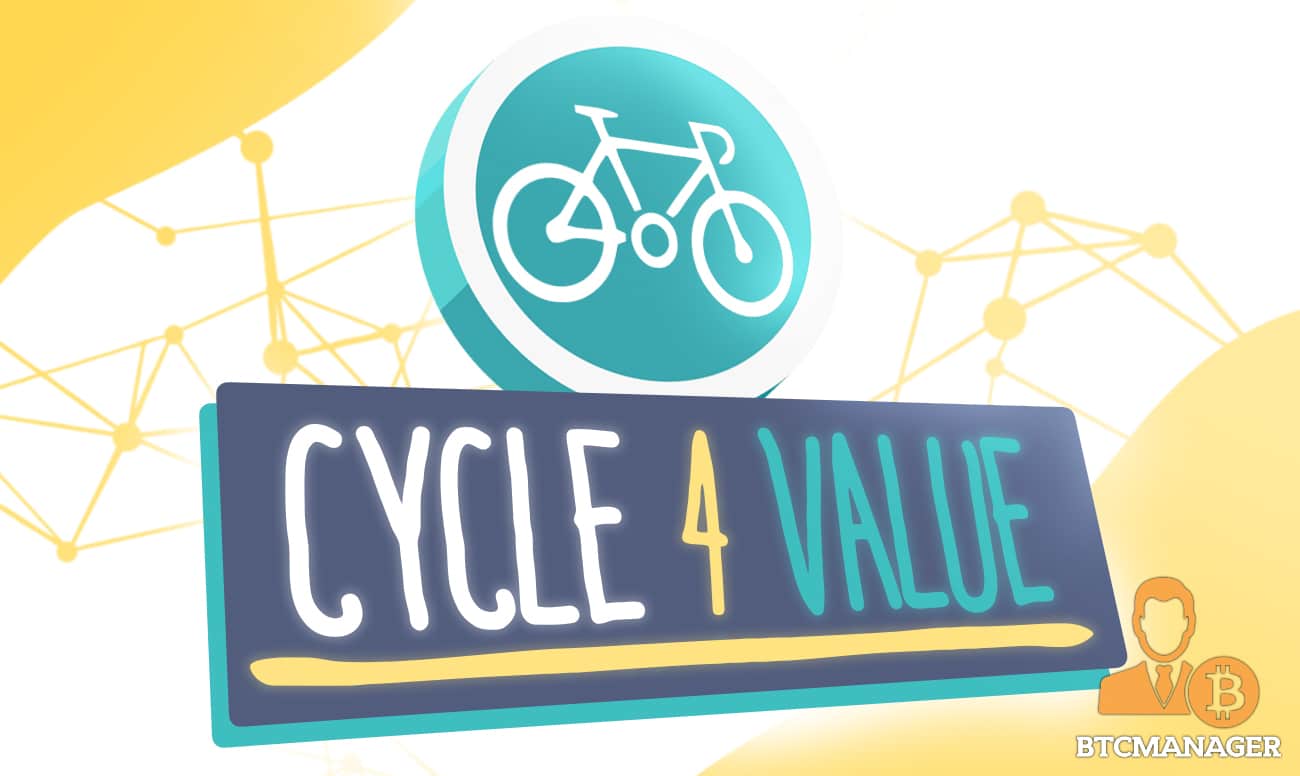 Using the energy-efficient Ardor blockchain, Bike Citizens, the Austrian company behind the super successful campaigns like Bike Benefit and Bike2Work, in partnership with technical advisors Danube Unversity Krems, Seewald Solutions, and yVerkehrsplanung, has developed a low-threshold and transparent reward model for cyclists for the Cycle4Value campaign.
Funded by the Austrian Federal Ministry for Climate Protection, as part of the FTI program Mobility of the Future, Cycle4Value promotes cycling's economic, health, and ecological benefits while rewarding users with digital tokens called "Cycle Tokens" for riding. By leveraging Ardor's decentralized and scalable infrastructure, Cycle4Value sets the perfect example for how blockchain can be applied to real-world use cases.
This innovative blockchain-based gamification project is currently being tested in real-world scenarios across the Austrian cities Graz and Krems, with Cafe Virginier and Ducks Coffee Shop supporting the test run as outlets for user redemption of their Cycle Tokens. With Ardor's technology, Cycle4Value has successfully developed a secure and transparent process by translating the regular action of cycling into value units.
Per Thomas Wernbacher, head of Cycle4Value project,
"I am excited about the combination of a sustainable blockchain architecture and a reward system for the incentivization of cycling as a future-oriented means of transport."
Spearheading Efforts To Lower Emissions Using Blockchain
Ardor is a multichain blockchain platform with a parent-child chain architecture. The Ardor chain provides security, and the interoperable child chains like Ignis are responsible for the functionality. In addition to allowing hybrid user permissioning capabilities, the inherent design of the Ardor blockchain provides flexibility, enabling more significant support for real-world use cases.
The blockchain's scalability-first approach solves many existing industry problems, such as blockchain bloat, token dependence, and the need for easily customizable yet compatible solutions. Moreover, the Ardor blockchain is based on the Nxt technology, the first 100% pure proof-of-stake (PoS) consensus protocol, making it extremely energy efficient. 
Compared to legacy blockchains that rely on the proof-of-work (PoW) consensus mechanism, Ardor is less dependent on expensive hardware, making it the perfect infrastructure for public and private projects that can seamlessly work on low-end computers and mobile devices.
Cycle4Value is deployed on the Ignis child chain of Ardor. Since all child chains are individually customizable blockchains within Ardor's ecosystem, they offer their own native tokens and built-in functionalities required to support specific real-world use cases. Bike Citizens and its technical partners have successfully leveraged Ardor's scalable, customizable, and energy-efficient technology to develop, implement, and promote the ecological and economic benefit regular cycling by monetizing a real-world activity in a fair and transparent manner.
Ardor and its child chain Ignis have made it possible to map and automate the process of issuing, distributing, and redeeming "cycle tokens" for the Cycle4Value campaign. Each record will be added as a public entry on the Ardor network, representing unique and specific values, thus guaranteeing transparency and a fair rewarding system. In addition, Ardor's underlying distributed ledger technology ensures that all data, transactions, and assets remain protected from frauds and hacks.
Cycle4Value showcases Ardor capabilities to support real-world use cases while adding value for the campaign's overall goals by utilizing blockchain technology to transform the incentive mechanism of existing gamification approaches.