DAO Maker Lists On Exchanges, Takes Venture Capitalist To The Next Level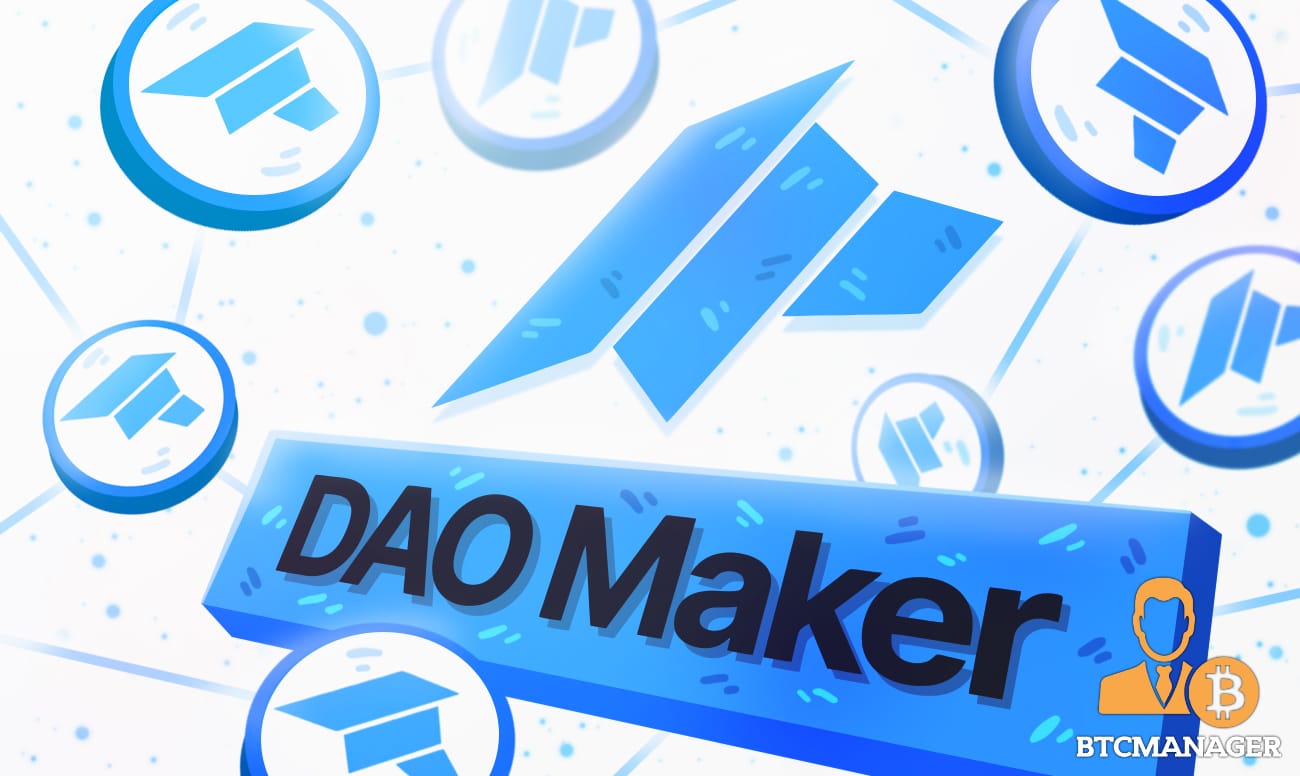 The atmosphere looks ecstatic as we launch into another important phase of the DAO Maker project and community development. Looking back in 3 years, we can only say the ride was worth it, thanks to our ever-supportive and massive community that has rallied behind us these past years. This success wouldn't have been achievable safe for your overwhelming support. 
The time we have all been waiting for is finally here, this is an important moment for us as the DAO token goes live on exchanges. Following the massive success that accompanied the Orion Protocol DYCO conducted last year, we are in for another massive shock. 
After the completion of the DAO Maker's private sale through our next-generation DYCO 2.0, we are proud to announce to our community that we have successfully listed on exchanges.
The first exchanges that adopted DAO Maker's native token ( DAO ) are Kucoin and Gate. DAO Maker launched on Kucoin on Tuesday, February 9th, with a DAO/USDT trading pair. Simultaneously it went live on Gate as well, with a DAO/USDT and DAO/BTC trading pair.
Details About DAO Maker Private Sale
DAO Maker Token Smart Contract Address:
0x0f51bb10119727a7e5ea3538074fb341f56b09ad
Key Metric Of DAO Maker Token Sale:
Token Sale Framework: DYCO
Dynamic Supply: 234M (max refund) to 312M
Dynamic Hard Cap: 2.73M – 7.8M
Dynamic Valuation: $10.92M – $31.2M
DYCO Protected: 
Following the DYCO rule adopted by DAO Maker, the DAO Maker token is issued under a 65% DYCO, this implies that every single token will be refundable at 65% of the purchase value, and the same amount of token will be burned.
The Toll Bridge:
In addition, the DYCO will include a Toll Bridge, which is designed to allow token buyers who seek an early exit to burn a portion of their tokens to skip the vesting schedule.
In essence, the Toll Bridge gives token buyers the privilege to unlock all or part of their vested tokens which will be subjected to a toll fee. The toll fee will be deducted from the vested tokens, which are then burned.
On the flip side, participants have the option to remain committed to the vesting schedule and as such will be able to receive 20% of their purchased amount every quarter. Alternately, they can choose to claim their tokens early in exchange for burning a portion of their vested tokens.
Discover More About DAO Maker
DAO Maker, a self-funded project that first debuted in 2018 has built its way to becoming one of the most reputable blockchain projects in the cryptocurrency landscape with a vast interconnected range of partners. Since we debuted, we have been widely known for providing industry leaders and top blockchain projects with high-end technological products, compliance and fundraising solutions, and strategy consulting. 
DAO Maker is an established consulting agency and software provider serving startups in the blockchain space. We are proud to count projects such as LTO Network, Elrond Network, Harmony Protocol, AVA Labs, 2key Network, Injective Protocol, Orion Protocol, NEM, and DEFI unicorn OpenPredict to our trusted clients. DAO Maker's client portfolio average ROI is + 3,000%, ATH (All-Time High) ROI is at an incredible + 5,300%. 
DAO Maker's Product Range
Venture Bonds:
https://mk0boxminingmedysvof.kinstacdn.com/wp-content/uploads/2021/01/dao-maker-venture-bond-.jpg
DYCO – Dynamic Coin Offering:
SHO – Strong Holder Offering: https://mk0boxminingmedysvof.kinstacdn.com/wp-content/uploads/2021/01/daomaker-strong-holder-offerings.jpg
Social Mining: 
https://daomaker.com/socialmining
DAO Maker Collective Reward Pool: 
https://mk0boxminingmedysvof.kinstacdn.com/wp-content/uploads/2021/01/DAO-token-utilities.jpg
We are super privileged and excited to share this jaw-dropping moment with our fast-growing community. We cannot thank you enough for your support over these past three years.