DAO Maker's New Token Finds a Home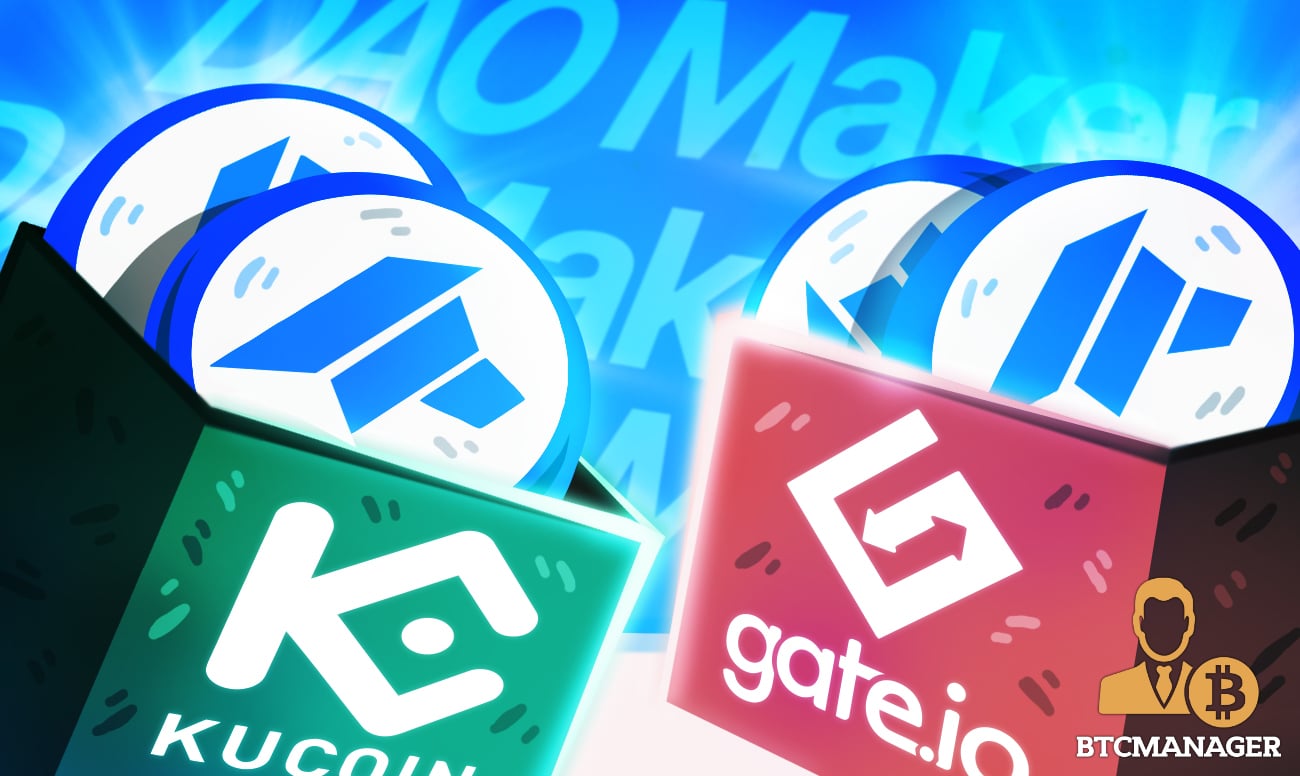 For years, DAO Maker has been a force within the blockchain and cryptocurrency industry, providing insights and software for some of the biggest names in the space. These include the LTO Network, Elrond Network, Harmony Protocol, and the Orion Protocol amongst their projects. 
Now, DAO Maker is taking a new direction in their business model, with the announcement of the launch of their new native token, the DAO. The announcement was formally made on February 8, 2021, and the tokens will go on sale from February 9, 2021. 
DAO Now on Sale
So far, two platforms, KuCoin and Gate.io, have been confirmed as the carriers of the tokens. They will be offering both a DAO/USDT pair and DAO/BTC pair and trading and deposits will commence at 9:00 UTC. 
As for withdrawals, they will begin on the same date but at 13:00 UTC. The token sale framework is based on DYCO, the dynamic supply is 234M (max refund) to 312 M, the dynamic hardcap is 2.73M — 7.8M, and the dynamic valuation: $10.92M — $31.2M. 
Prior to this, a private sale was held through DAO Maker's next-generation DYCO 2.0 following the launch of the Orion Protocol which saw great success. Additionally, all the tokens involved are protected by a 65% DYCO policy.
If any user wants to have their tokens refunded, they will receive 65% of the initial value upon the burning of the tokens. Those who want to skip the vesting schedule can do so by paying a toll fee which is paid as a portion of the vested tokens which are burned. 
"Participants have the option to remain committed to the vesting schedule and receive 20% of their purchased amount every quarter. Alternately, they can claim to unlock their tokens early in exchange for burning a portion of their vested tokens," the statement on DAO Maker's Medium page says.
For now, KuCoin and Gate.io are the only platforms authorized to trade DAO tokens and consumers have been warned to now purchase them from any other platforms claiming to sell DAO. 
Both KuCoin and Gate.io have confirmed the news and DAO Maker has thanked the community for their support, as there has been a push from their consumers to launch this token for years and this wish is finally coming true.
"We are proud to share this moment with our loyal followers, supporting us for the last 3 years and placing their trust in DAO Maker's Vision," the post says.