DappRadar April Report: dApps Userbase Increase, Games Remain Key Drivers of Blockchain Activity, as NFTs See Renewed Enthusiasm Amidst Tumbling DeFi TVL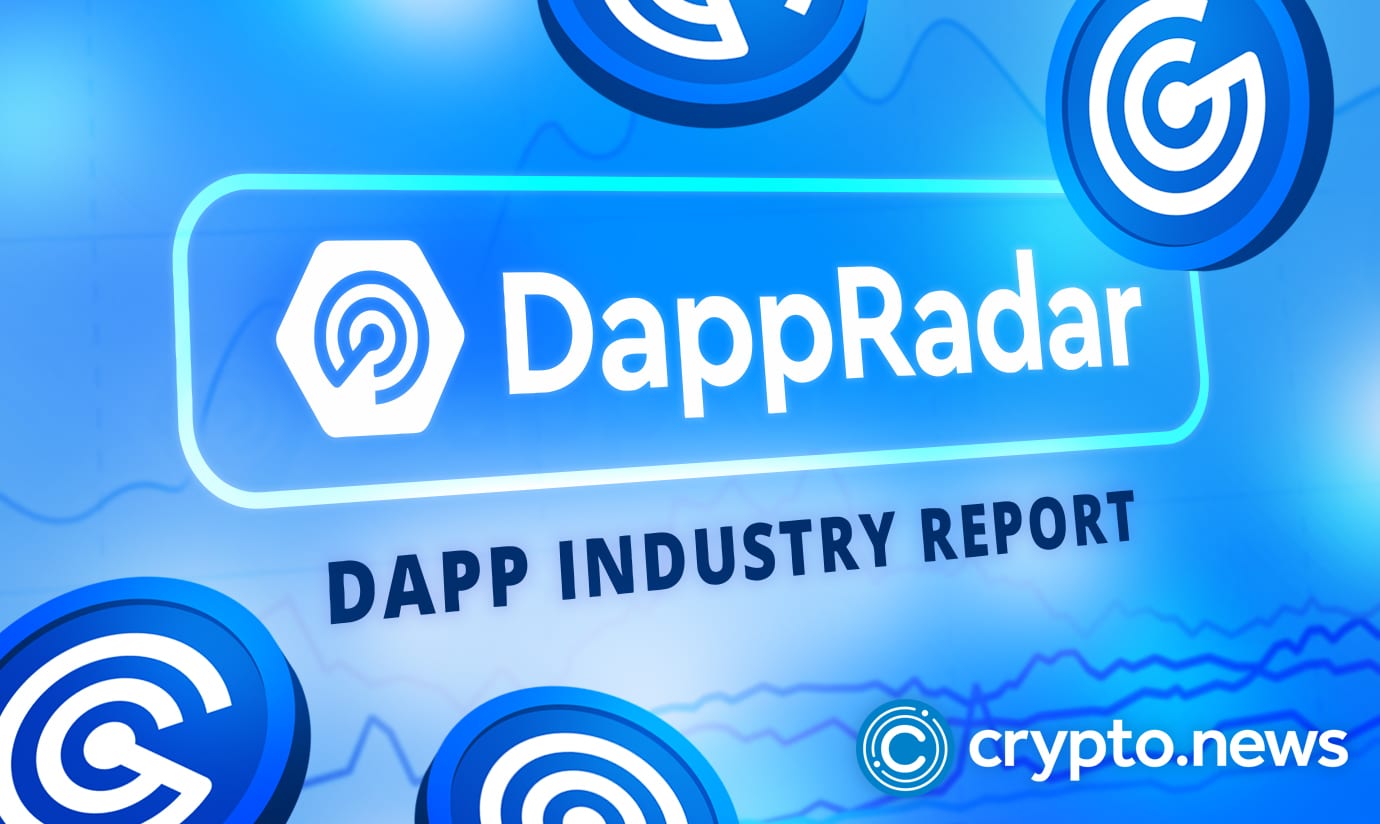 DappRadar has revealed via its April 2022 report that play-to-earn gaming metaverses and decentralized applications (dApps) were the major drivers of blockchain activity in April, as collectors' enthusiasm gradually returned to the non-fungible tokens (NFTs) marketplaces. BNB Chain and Wax recorded the highest average of daily Active Wallets (UAW) at 568,000 and 492,000 UAW respectively.
Top Blockchains See Increased UAW
According to DappRadar's Dapp Industry Report for April 2022, leading blockchain networks, including BNB Chain, Wax, Hive, and Polygon, saw an increase in the number of Unique Active Wallets (UAW) interacting with their decentralized applications (dApps), as compared to the levels witnessed in March 2022.
Specifically, the report shows more than 2.36 million daily UAW interacted with blockchain dApps in April, a 0.2 percent increase from March. Hive and Polygon, two blockchain ecosystems that are home to a vast array of play-to-earn games, were among the most utilized networks in April, a strong indication that games are still key drivers of activity in the industry, accounting for 52 percent of activities in the blockchain industry.
Despite the outage witnessed by Solana on April 30, the number of UAW connected to its dApps surpassed 100,000 for the first time, with the Orca Finance decentralized exchange (DEX) becoming Solana's most used dApp, with an increased user activity of over 200 percent from March.
In the same vein, Magic Eden, Solana's second most used dApp and most popular NFT marketplace saw a 15 percent increase in the number of UAW as compared to March.
Moonbirds and Solana Boost NFT Market Recovery
The month of April brought a turnaround in the dwindling fortunes of NFTs, as the industry recovered from a six-week cooldown period, the report notes. The total trading volume of NFTs rose to $6.3 billion in April, with Moonbirds leading the charge with a massive $0.5 billion generated, making it the most traded collection in history.
In the same vein, Solana's NFT trading volume surged by 90 percent from March, to hit $295 million, with Okay Bears and DeGods digital collectibles making it to the top 30 most traded NFT dApps in April.
The team wrote:
"April showed that cryptocurrency and dApp adoption keeps rising amid a complex financial scenario accentuated by record inflation. The NFT market appears to be hot again after a six-week cooldown with the launch of two of the most anticipated collections ever and a surge in demand for Solana NFTs. The network congestion caused by NFT activity in leading smart contract platforms, Ethereum and Solana, says it all."

"Moreover, blockchain games attract VC capital at record levels and drive over half of all blockchain activity tracked by DappRadar. Meanwhile, the DeFi space faces the challenge of a fearful market alongside tumbling crypto prices."
While the play-to-earn gaming and NFT ecosystems saw decent growth in April, the recent crash in the price of bitcoin(BTC) and other cryptocurrencies has taken its toll on the decentralized finance (DeFi) space.
Though Terra (LUNA) managed to increase its decentralized finance market dominance to 15 percent by increasing its total value locked (TVL) to $29 billion in April, the DeFi ecosystem as a whole saw a 12 percent decrease in TVL from March.
"DeFi struggles against a bearish market scenario, following the trend observed for most of the year. The declining crypto prices continue to affect DeFi blue-chip tokens like UNI, CAKE, and AAVE, having lost 80 percent from their all-time high set in Q2 2021. The industry's TVL shrank by 12 percent in April, failing to keep March's momentum," added DappRadar.