DappRadar: Blockchain Gaming Attracted $1 Billion in Investments in January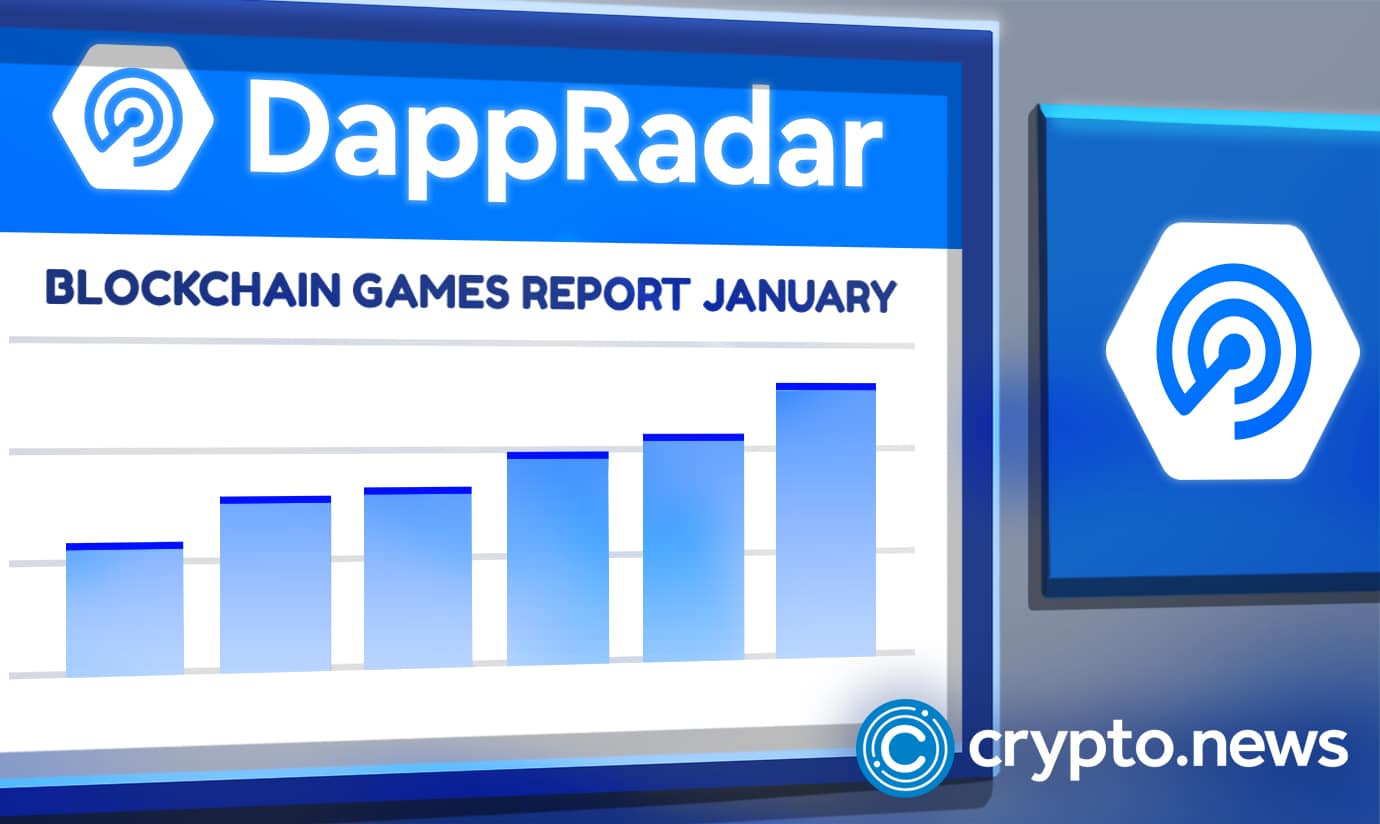 DappRadar has revealed via its Blockchain Games Report for January 2022, put together in collaboration with the Blockchain Game Alliance (BGA), that the play-to-earn gaming metaverse attracted a massive $1 billion in investments last month and both on-chain metrics and macro events signal a positive outlook for the blockchain gaming industry.
Blockchain Games Attracting Serious Interest
While non-fungible tokens (NFTs) have been one of the hottest buzzwords in the cryptoverse since 2017,  play-to-earn metaverses such as Axie Infinity, Splinterlands, and The Sandbox, are laying a solid foundation for a paradigm shift in the global gaming ecosystem.
Per the DappRadar x BGA Blockchain Games Report for January 2022, play-to-earn and GameFi dAps are fast changing the way people spend their playing time even as DeFi and NFTs continue to attract mainstream interests.
The mainstream news and even hype around NFTs and the newfound alliance between these digital collectibles and the metaverse have significantly fueled the proliferation of blockchain games. The report notes that the interest in the blockchain gaming ecosystem is higher than ever, as $1 billion were invested in blockchain gaming dApps and infrastructures like OpenSea, Mechanism Capital, Infinity Force, and others in January 2022, in addition to the $4 billion it attracted last year.
The Numbers 
The report further notes that macro indicators for games signal a bullish scenario for the blockchain gaming ecosystem, as game dApps now account for an impressive 52 percent of the total dApp industry activity, alongside the fresh $1 billion pumped into blockchain games and infrastructure in January alone.
DeFi Kingdoms (JEWEL), a Harmony-based gaming dApp that tries to gamify the concepts of decentralized finance (DeFi), generated more than $1.6 billion in transactions in January alone, dwarfing Axie Infinity by 243 percent. DeFi Kingdoms is currently the number one dApp on Harmony, with a TVL (total value locked) of $775 million, which represents 60 percent of Harmony's $1.2 billion TVL.
DeFi Kingdoms attracted more than 22,000 daily Unique Active Wallets (UAW) in January. The blockchain game dApp also accounted for about 38 percent of the total transaction volume of blockchain games.
In the same vein, Polygon (MATIC) based Crazy Defense Heroes (CDH) play-to-earn game available on mobile and web, attracted 41,000 daily UAW in January, doubling its December record. 
What's more, the report stated that Polygon's Sunflower Farmers play-to-earn dapp stole the headlines in January when it attracted over 400,000 UAW in the first week of 2022 though a smart contracts vulnerability led to the shutting down of the dApp by its developers.
"In Q3 2021, blockchain games became the most dominant dApp category in terms of usage. At that time, blockchain games accounted for 45 percent of the industry's activity, which has risen to 52 percent," the team wrote, adding "One of the most critical indicators for gams is retention. A feat that the most played game dApps are successfully achieving. These games retain users, but mos are growing their player base further."
Splinterlands was the most played blockchain game in the industry according to on-chain activity, while Axie Infinity is by far the most played blockchain game based on off-chain activity, and Bomb Crypto was the most-played game on Binance Smart Chain (BSC).