DareNFT Raises $2.4 Million in Latest Funding Rounds Amidst Strategic Investor Support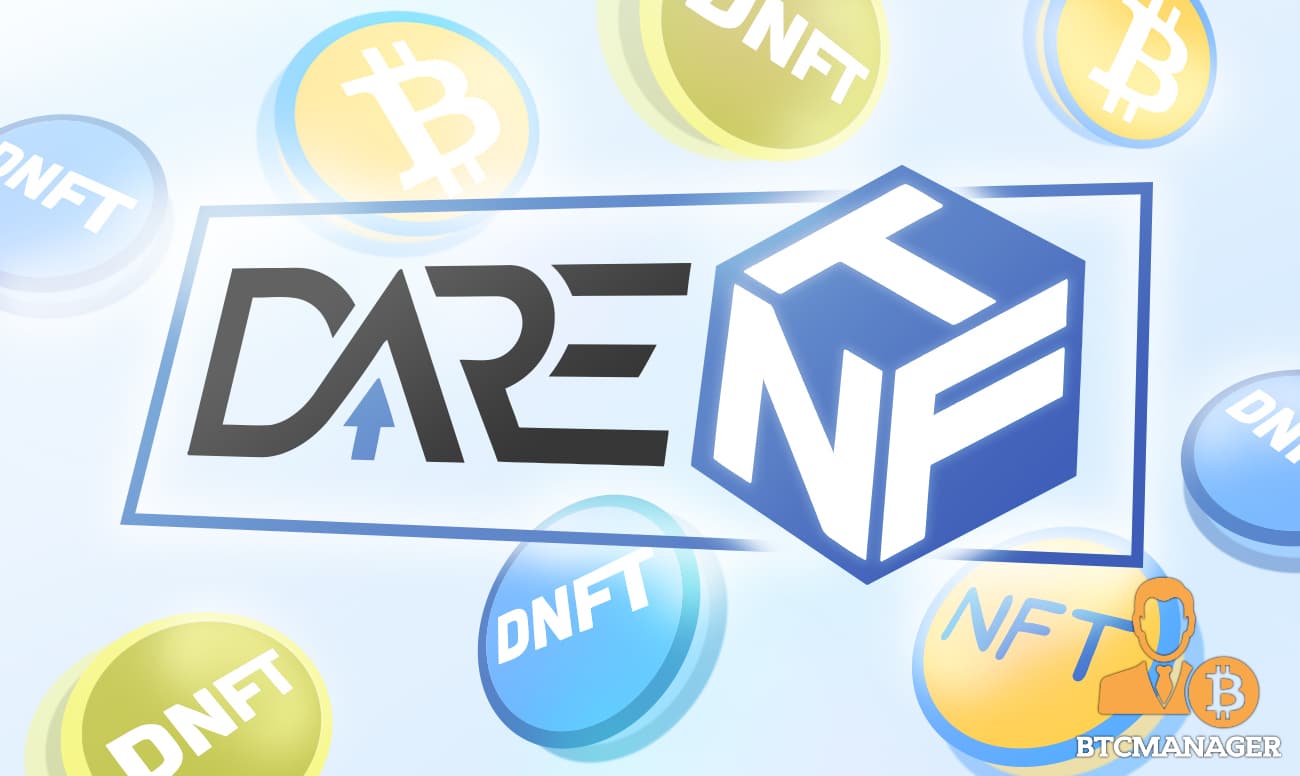 Universal layer-two NFT protocol, DareNFT has attracted the attention of several institutional investors owing to its unique value proposition. According to the official statement, the NFT2.0 protocol clinched $2.4 million funding from these investors during its strategic and private sale round held recently. In the latest round, DareNFT witnessed participation from notable investors in the blockchain and crypto industry, most of which have funded several other projects.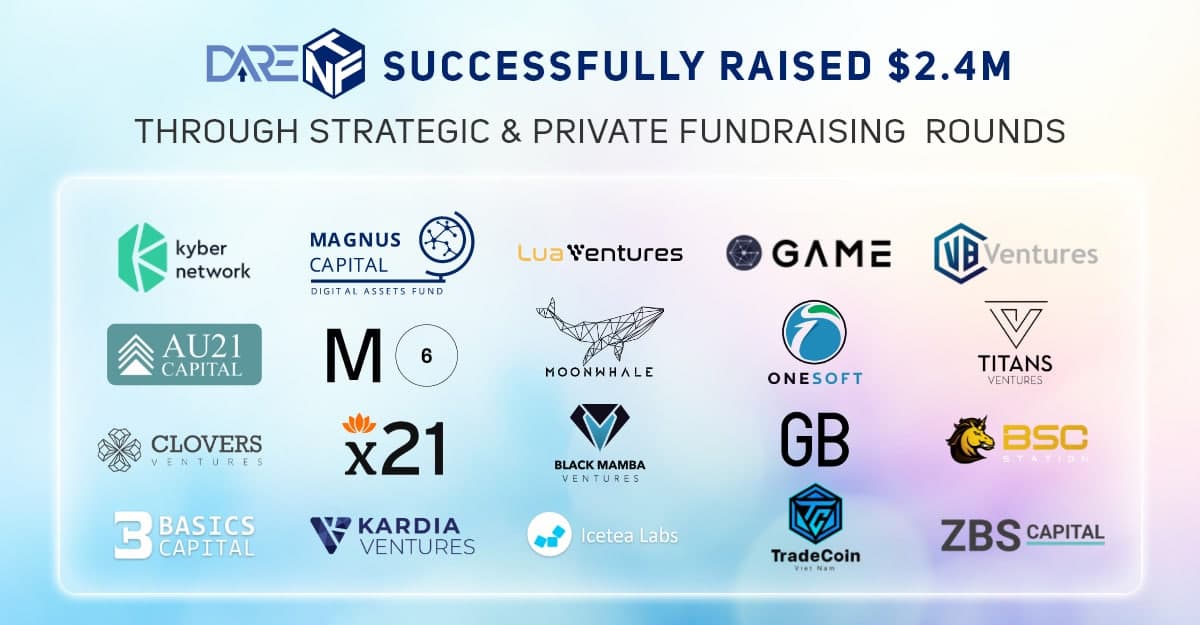 More Than 50 Investors Participate in Private Sale Round
The following investors participated in the round: Kyber Network, AU21 Capital, Basics Capital, Magnus Capital, Momentum 6, X21 Digital, Cosmos Gaming Hub – 6th biggest validator in the Cosmos Network, OneSoft – the leading studio game in Vietnam and 15th most popular game publisher in the global market, LuaVentures backed by Tomochain, Icetea Labs, Moonwhale Ventures, Genesis Builders, ZBS Capital, BSCStation.
Others include Kardia Ventures, CryptoDiffer, Mandy ICO Research, Black Mamba Ventures, VBC Ventures, K300 Ventures, BMW Capital, Titans Ventures, Clovers Ventures, TK Ventures, Onblock Ventures, Space Crypto Ventures, Kiwi Group, Vitex Capital, RADA Community, Bigcoin Capital, Black Ventures, Mayor Capital, Migoi Crypto, DEC Ventures, Onebit Ventures, AlphaMoon Capital, Dutch Crypto Investors, Synapse Network, Crypto Holding, Chill Crypto Community, Crypto Daily, CryptoChecker, CMC Capital, Redhat Capital, Dreamboat Capital, AV Star Capital, ChinaPolka, OIG, Blocksaper, SnapFingers Research, CoinUnited, Coinbiz, Crypton Studio, Planet Sandbox, Knight War, Coin123, Dubaotiente.com, Blockcrypt, LDV, Agile Blockchain, Verichains, Mindbank Group, NAL, PadITech, DopikAI, etc.
Seeking to address major inefficiencies in NFT1.0 that cut across royalty incentivization, ownership model and the risks of NFT ownership, DareNFT plans to roll out a protocol and a content marketplace that will not only address these challenges but scale on them. Concerning royalty incentivization, DareNFT is creating a structure that will support a creator/renter model, whereby both parties are allowed to benefit from a derivative NFT, which could either be an artwork, song remixes and any other thing that is capable of being improved on.
DareNFT believes that every content on the internet is a product of an already existing one or idea; whether it is an edited image, subtitled video, translated text and song remixes. More often than not, derivative artists are unable to benefit from their works owing to cumbersome existing licensing processes of derivative content. In other cases, the revenue of derivative authors is not well monitored causing immeasurable loss to original authors. However, DareNFT products are tailored to eliminate these problems and encourage mainstream adoption of non-fungible tokens (NFTs).
DareNFT to Launch GameFi Platform, DarePlay
DareNFT will be releasing its first MVP and GameFi platform, DarePlay which will include a blockchain gaming launchpad for non-NFT games, alongside a launching IGO service and rent-to-earn and lease-to-earn marketplaces for in-game item NFTs. There are also plans to launch an IDO in early October using the latest funding from investors. It recently got listed on a leading data aggregator platform, CoinMarketCap.
DareNFT's CEO, Duke Nguyen, believes that mainstream adoption of NFT is dependent on its ability to reflect the 'benefit' relationship of digital assets. Duke Nguyen is assisted by a team of experienced hands in pivoting DareNFT as well as its value proposition in the NFT industry.
DareNFT will be a multi-chain platform allowing users to mint their NFTs across major blockchain networks such as Ethereum, BSC, Polkadot, Solana, Cosmos, Polygon. Users will also be allowed to mint NFTs by staking the platform's native token DNFT. This will help reduce the circulating supply of the token. DareNFT's NFT 2.0 protocol will also feature a rental game assets marketplace.