Dash (DASH) to Begin Trading on Coinbase Pro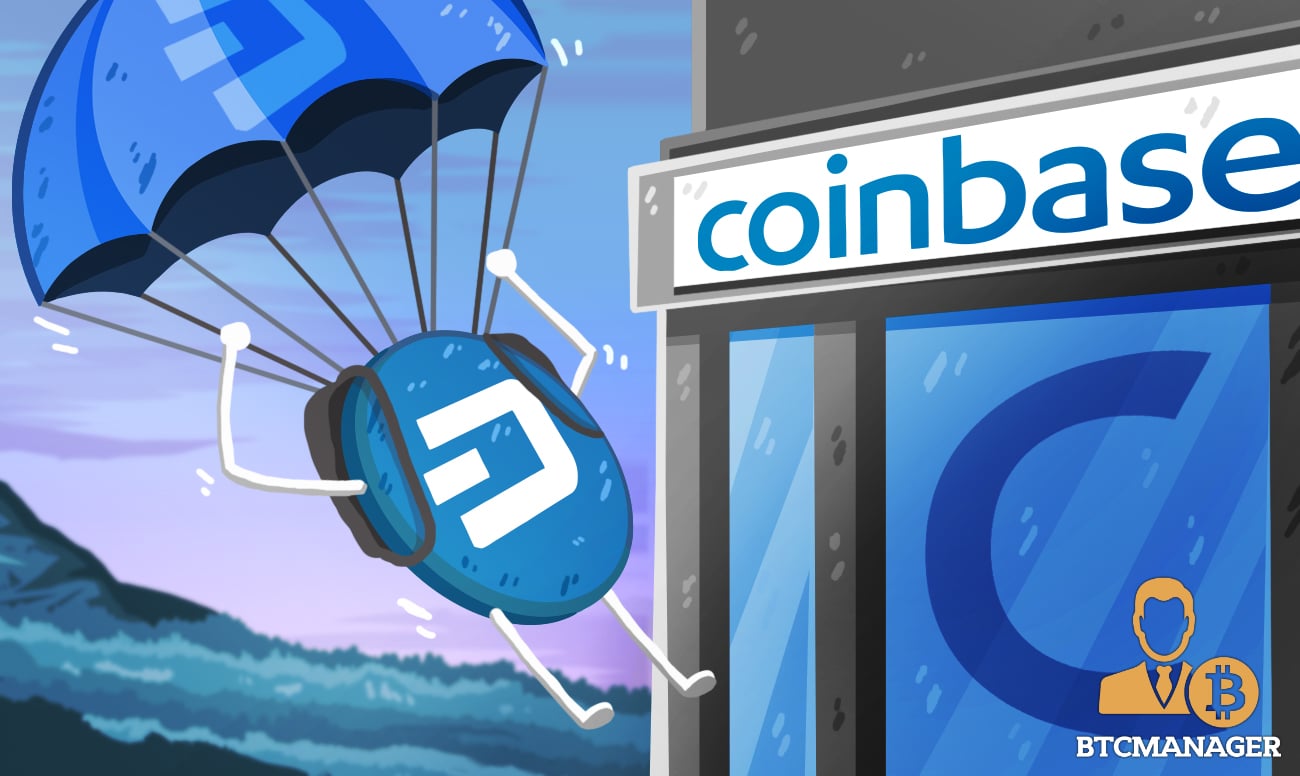 Coinbase Pro will add full trading support for Dash (DASH), a privacy-centric altcoin, on September 17, 2019. Cryptocurrency traders on the platform can start depositing Dash (DASH) into their wallets starting from September 16, according to a blog post on September 12, 2019.
Listing Dash (DASH)
Dash (DASH) enthusiasts will soon be able to trade their favorite altcoin on Coinbase Pro, as the cryptoasset has finally met the listing criteria of Coinbase Pro.
As stated in its blog post, at exactly 10 am Pacific Standard Time (PST), Coinbase Pro will open its doors to Dash (DASH), enabling traders to deposit the world's sixteenth largest cryptocurrency by market cap, into their wallets.
The exchange says Dash (DASH) deposits will be available to customers in all Coinbase supported regions for at least 12 hours before the commencement of full trading, with the exception of the New York State and the United Kingdom, probably due to regulatory constraints.
Trading Begins September 17
Notably, Coinbase Pro has hinted that if its liquidity conditions are met and sufficient supply of DASH is established on the platform, post-only trading in the DASH/BTC and DASH/USD order books will begin, gradually proceed to full trading, if its metrics for a healthy market are met.
Specifically, Coinbase Pro states that DASH trading will be launched in four basic stages: Transfer-only, Post-only, Limit-only, Full-trading.
As stated earlier, Transfer-only operations will begin on Monday, September 16, 2019, followed by Post-only activities, where traders will be allowed to post limit orders. Order books will be in post-only mode for at least one minute.
In the third phase, limit-only orders will start getting matched but traders will be unable to submit market orders. He limit-only stage will also last for a minimum of one minute.
If all goes as planned, full DASH trading will go live on September 17, including limit, market, and stop orders.
Coinbase says:
"If at any point one of the new order books does not meet our assessment for a healthy and orderly market, we may keep the order book in one state for a longer period or suspend trading entirely, according to our Trading Rules."
The exchange has also made it clear that DASH trading is not yet available on its mobile apps or via Coinbase.com.
In related news, BTCManager informed on September 11, 2019, that Coinbase had launched the USDC Bootstrap Fund as part of its effort to support the growth of decentralized finance.