Data Reveals February's Bitcoin Price Correction Burned Leverage Traders and Weak Hands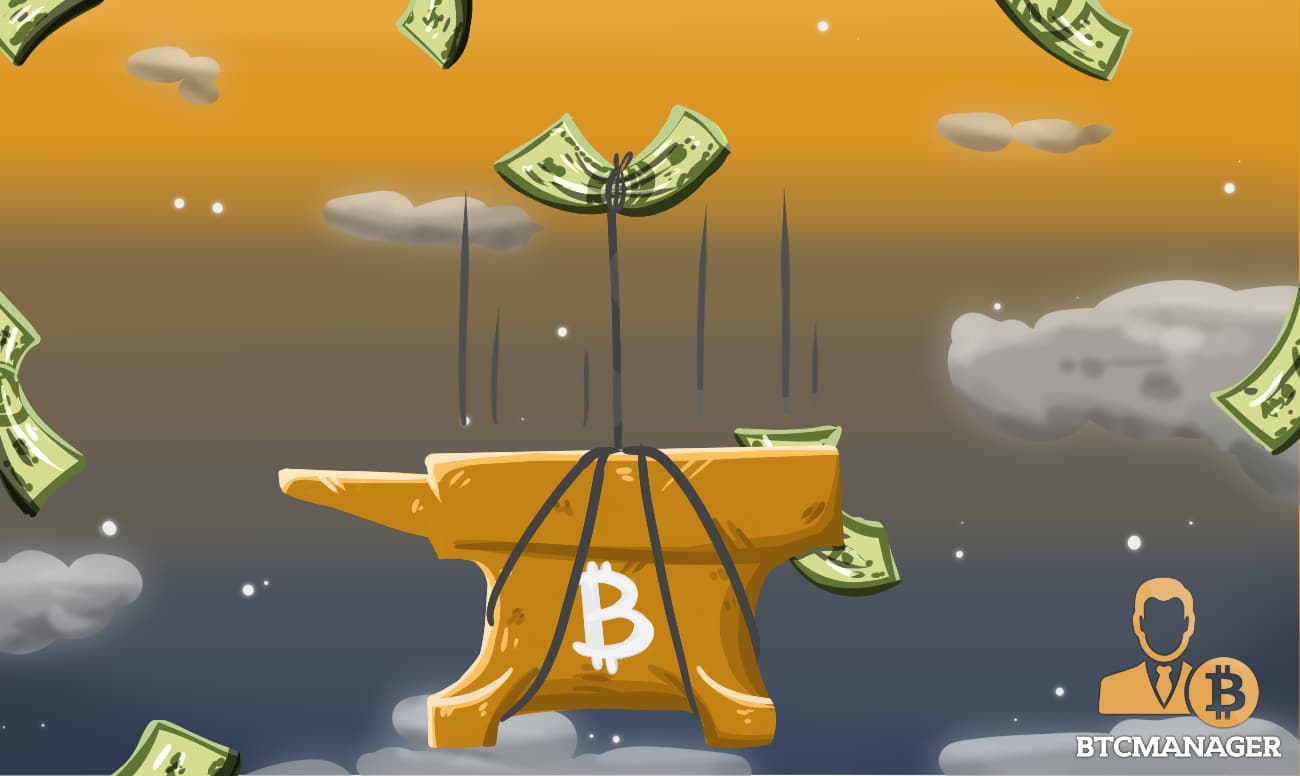 Glassnode has revealed in its weekly on-chain crypto market report that the bitcoin (BTC) price crash that happened in late February is actually a good thing for the markets, as it has "flushed out" weak hands, and excessive leverage trading. 
BTC Price Slump Good for the Markets 
In its week nine on-chain cryptocurrency markets report, Glassnode, a leading blockchain analytics firm, has hinted that the over 20 percent bitcoin (BTC) price crash in late February may have succeeded in killing off excessive leverage trading and weak hands in the markets, while also testing the conviction of existing hodlers.
The bitcoin price slump which represents the second most significant correction since the world's flagship crypto smashed its previous $20k all-time-high (ATH), saw the price of BTC reaching a high of $57,539, before dropping to $43,343.
While the rollercoaster price movement may have put a hole in the pockets of some traders, Glassnode, however, notes that such an occurrence is a positive development for the markets.
"Significant market corrections are positive events in that they flush out speculation, leverage, weak hands and test holder conviction," wrote Glassnode, adding "As the market seeks to set a new price floor, we have seen numerous market indicators reset including futures open interest, futures funding rates, and the Grayscale GBTC product."
Bitcoin Resets Market Dynamics
What's more, the financial experts have noted that the 25 percent collapse in the bitcoin price also pulled down futures open interest from $18.4 to just above the $14 billion mark, representing a 21.7 percent decrease.
 Glassnode says perpetual futures funding rates have also decreased to near zero, a strong indication that speculators have been flushed out of the markets to a large extent, even though the open interest rates which remain quite high, hovering around $2.50 billion above the previous peak, shows that there is still a significant percentage of leverage trading within the markets. 
"Previous combinations of decreasing open interest and a reset of funding rates have indicated a flush in speculative trading has occurred," it added.
Notably, Glassnode analysts have also pointed out that the change in the market dynamics, coupled with the launch of Canada's first bitcoin exchange-traded fund (ETF), has also adversely affected leading cryptocurrency investment firm, Grayscale, as its bitcoin product now, for the first time ever, comes with a discount, instead of a premium.
At press time, the bitcoin price is up by 5.97 percent in the past 24-hours, hovering around the $51,604 price region, as seen on CoinMarketCap.