DataGrid Blockchain Starts Token Sale; Announces Plans for Liquidity Bootstrapping Pool on Balancer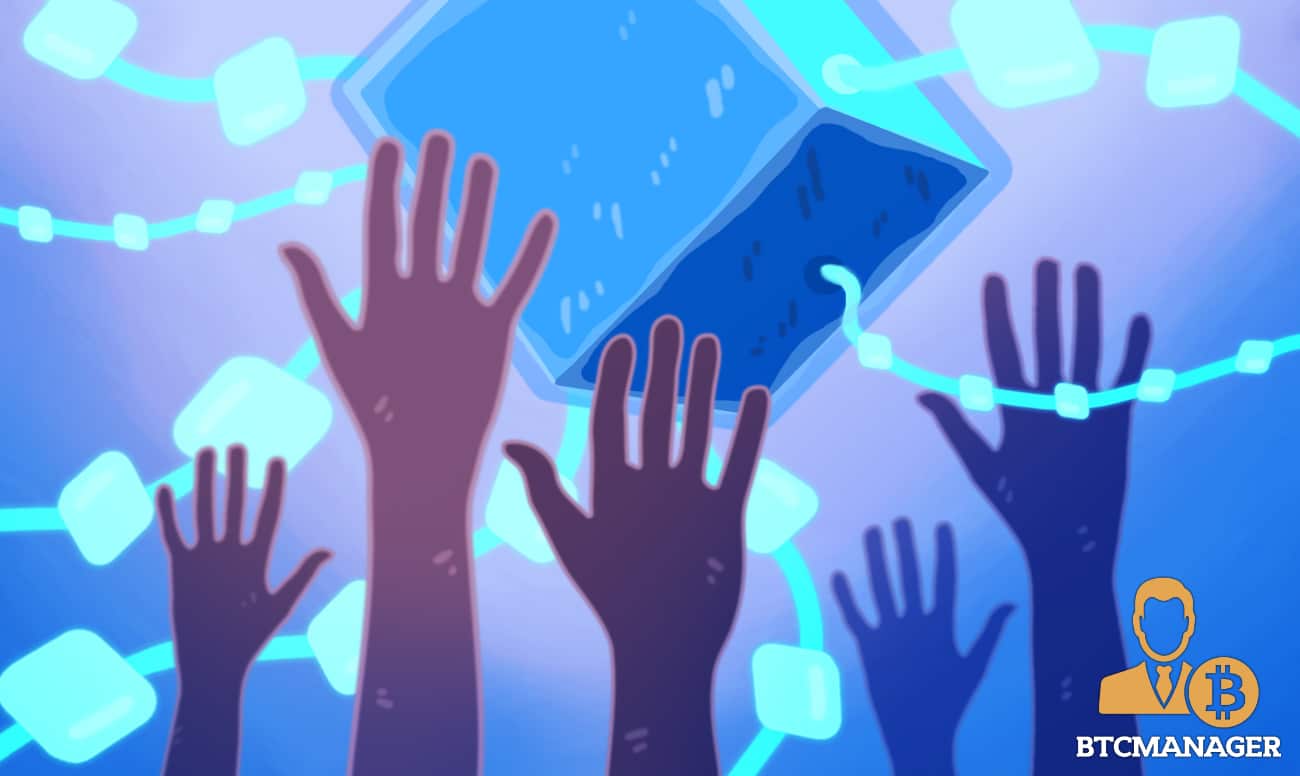 From a theoretical standpoint, blockchain technology promises multiple advantages as opposed to the standard ways of doing business. These include decentralization, immutability, cost effectiveness, scalability, asset support, and ease of use. However, it has become clear that no blockchain can hope to deliver on all promises. Or can it?
The blockchain space is advancing rather quickly, so innovative technical solutions to the pressing challenges are warranted. If blockchain technology is bound to change everyone's lives for the better, the market cannot afford additional successful attacks or complicated procedures that make development too difficult. 
Prasaga has invested considerable resources into creating the DataGrid Blockchain (DGB), a protocol that's fast, secure, and easy to use. The company is nearing the official launch of the DGB, so it is currently hosting a private sale, to be followed by a liquidity bootstrapping pool listing on Balancer. This article will therefore highlight DataGrid Blockchain's value proposition, while providing readers with all details surrounding the ongoing token sale. 
What Is DataGrid Blockchain All About?
When it kicked off its DGB project, Prasaga set off with a clear purpose – creating an inclusive blockchain protocol where everything is possible. During its years of experience on the crypto market, Prasaga has understood that today's blockchains are complicated, and in no way suitable for day-to-day usage by those who lack the appropriate technical know-how. 
Blockchain technology should reduce friction and remove barriers if it aims to improve everyone's quality of life. Once launched, the DataGrid Blockchain will create a more inclusive financial framework, while supporting a multitude of use cases, including data, supply chain, and logistics management.
The first step is to create an operating system that can be utilised to seamlessly build dApps and smart contracts. To attain optimal ease of use, Prasaga has built the Xtensible Blockchain Object Model (XBOM) operating system. Via this OS, users can easily build contracts for the blockchain, whilst seamlessly managing their data within the DGB ecosystem. 
Secondly, the DataGrid Blockchain achieves optimal scalability by leveraging on-demand network resources. DGB is therefore able to tap into unused resources which are then added to the blockchain to facilitate a higher transaction throughput whenever needed. This allows DGB to fulfill any sort of enterprise need. 
Of course, safety and decentralization are in no way compromised. DGB is based on the same principles as most other blockchains, so once sent, a transaction remains immutable. Fund security is also attained through the usage of private keys that users must keep secure, similar to most other blockchain networks. The DataGrid Blockchain will also provide financial incentives to users who aid network operations, whilst facilitating simple asset storage and certification. 
DataGrid Blockchain Launches Token Sale
Just like any other blockchain network, DGB will require a native token that aids transactions and provides users with incentives. DGT will fulfill this goal, and to this end, Prasaga has kicked off its community token presale on the 22nd of January, 2021, which has now been extended until the 13th of February, 2021. Those looking to join must go through the whitelist procedure via Blockpass, and proceed to opt in by filling out a survey. The project will be providing early participants with bonuses depending on their contribution.
The private sale kicked off with DGT tokens priced at $0.005, to unlock in three months. DGB aims for a $6 million softcap and $25m hardcap. As part of the token generation event, 53.27bn tokens will be created, 7.1bn of which will be placed into circulation once the DeFi listing is carried out. 
Prior to the launch of the mainnet, DGT will be sold as an ERC-20 token, which will later be exchanged on a 1:1 basis to DGT that is native to the DataGrid Blockchain. DGT will work as a stabilized global currency, aiding the blockchain's operations within the DeFi and supply chain management markets. By purchasing over 80 ETH of DGT, investors gain access to a 10% bonus, whereas those who purchase over 150 ETH will earn an additional 20%. The bonus will be unlocked for usage 3 months after the upcoming liquidity bootstrap pool (LBP) procedure on Balancer is finalised. 
To get whitelisted and get your DGT, visit https://www.dgblabs.io/.
Why Use a Liquidity Bootstrapping Pool?
A liquidity bootstrapping pool works by increasing the token's price from the get-go, and decreasing it as time goes on. This is done through the means of automatic pool weight adjustments, a formidable means of controlling token price. 
The purpose of LBP systems is to deter bots and whales from speculating and buying up the supply way too early. In doing so, genuine investors no longer have to face the fear of missing out, nor do they have to be the first to purchase DGT. Token buyers can simply wait until the DGT value reaches a price they're comfortable with.
Cryptocurrency projects that have leveraged LBPs as part of their token sales have often managed to raise millions, while keeping token prices fairly stable on their uptrend since dumps are less likely to occur. Trading volumes and market liquidity are also incentivised to remain high, facilitating constant trading over a longer timeframe.
The liquidity bootstrapping pool will kick off on the 14th of February 2021, via Balancer. Once the procedure is finalised, DGT will be purchasable at market price on other supporting exchanges. 
Based on these aspects, DataGrid Blockchain is rapidly generating hype within the cryptocurrency industry, as innovative projects must access scalable, simple, and safe blockchain ledgers. Prasaga is now closer than ever to achieving its goal of developing a more inclusive approach to blockchain deployment. Those aiming to cash in on DGB's potential should consider joining the private sale or participating in the upcoming liquidity bootstrap pool on Balancer. 
To join the DGT presale, visit the website and get whitelisted today.