Day Trading with Fairdesk – Trustworthy, Intuitive and Cost Effective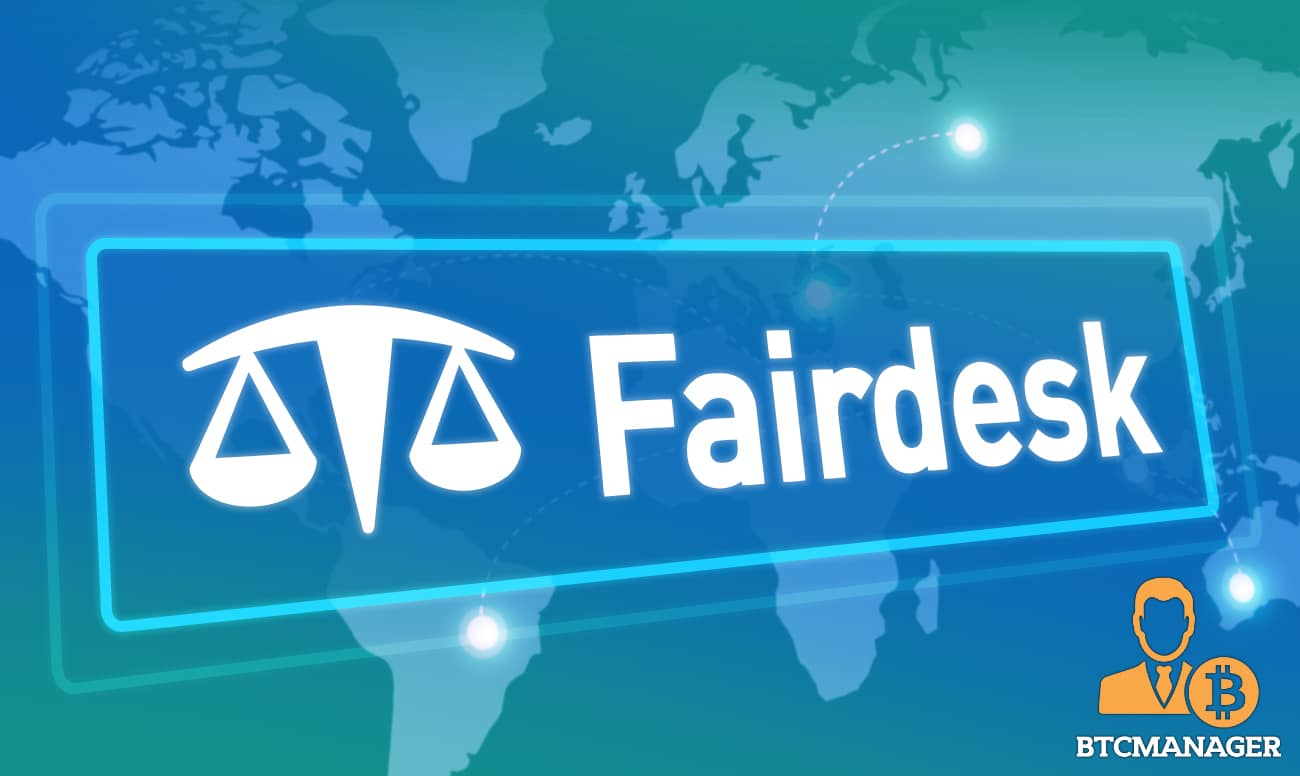 As the cryptocurrency market continues to mature with greater adoption across the globe, there is an urgent need for a crypto trading platform that can cater to the needs of a multi-trillion dollar industry while safeguarding its users' financial interests.
Enter Fairdesk, a new-age, intuitive, crypto trading platform that makes it easier for all crypto enthusiasts to trade digital assets on the go.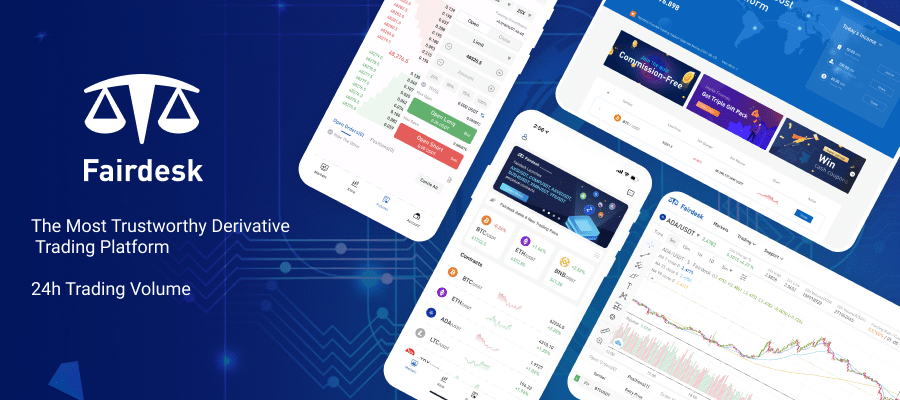 What Is Fairdesk?
Simply put, Fairdesk is a leading and widely-trusted cryptocurrency derivatives trading platform that allows users to go both long and short a digital asset.  The exchange offers leverage as high as 125x that enables traders to make big gains with minimal capital or investments.
Fairdesk also offers unparalleled reliability and trust to all its users as it aims to cement itself as the most trustworthy, easy-to-use, and dependable crypto exchange in the world. Currently, Fairdesk offers a wide range of crypto assets derivatives products. You can trade all the cryptos that you want.
Why Choose Fairdesk to Trade
The first step that day traders must take is to decide which platform to use.
When choosing a suitable platform for traders to buy and sell cryptocurrencies, asset liquidity and fees are the primary considerations for traders. 
When deciding where to conduct crypto transactions, the first choice is not always the best choice. For budding cryptocurrency day traders, the choices and differences between many cryptocurrency exchanges can be overwhelming.
The following are the main advantages of Fairdesk:
Performance: Our proprietary trading engine can handle 450,000 orders per second with 99.9% executed within 1 millisecond.
Reliability: The trading infrastructure is designed to be robust and Fairdesk is serious about it —  Fairdesk will compensate clients for open positions if a system outage happens.
Fee: All cryptocurrency exchanges charge users transaction fees, Fairdesk charges a relatively lower commission rate on trades vis-a-vis other exchanges such as Binance, bybit, OKEx, and others.
Liquidity: Fairdesk promises deep liquidity with minimal slippage to its users to ensure they do not lose their capital due to illiquid markets. which means that Fairdesk can buy and sell assets almost immediately, and the difference between the buying and selling prices is minimal.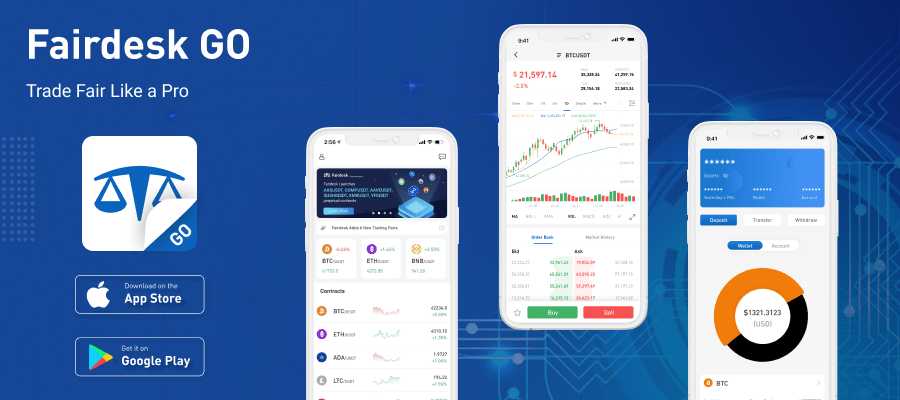 Fairdesk Go
In the past few months, Fairdesk has made numerous improvements to its customer support system, while optimizing its web pages and apps. During this period, Fairdesk's active user base has increased tenfold, which is positively correlated with customer support requests.
Fairdesk Go is Fairdesk's trading app that is available on both the Apple App Store and Google Play. Fairdesk Go leverages the Google Authenticator to provide an extra layer of security to all its users and also boasts of multi-chain support to enable the users to seamlessly move their digital assets.
The app offers an intuitive, sleek user interface that allows the users to stay abreast of the latest developments in the crypto market.
Check out the following video to learn more about Fairdesk Go's next-gen, innovative features.
Backed by Industry Heavyweights to Deliver Memorable Performance
Fairdesk was launched by six former Binance executives and three former Morgan Stanley software architects to offer a secure, reliable, and high-performance crypto exchange to crypto trades the world over.
Besides, Fairdesk has also partnered with Colibi Group and Clickia TURKIYE, its Russian and Turkish partners, respectively.
Fairdesk promises unrivaled platform security as all user funds on the exchange are kept in multi-level cold wallets. Further, every transaction executed on Fairdesk is manually inspected and signed offline.
Fairdesk also ensures that the platform is fair to all its users and has, accordingly, carefully designed mark price, funding rate, and a stepping liquidation process that aids in limiting the scale and frequency of liquidation. Fairdesk also looks after its clients' profits as it charges the lowest trading commission in the entire crypto industry.