D'CENT Announces XinFin as New Default Account in App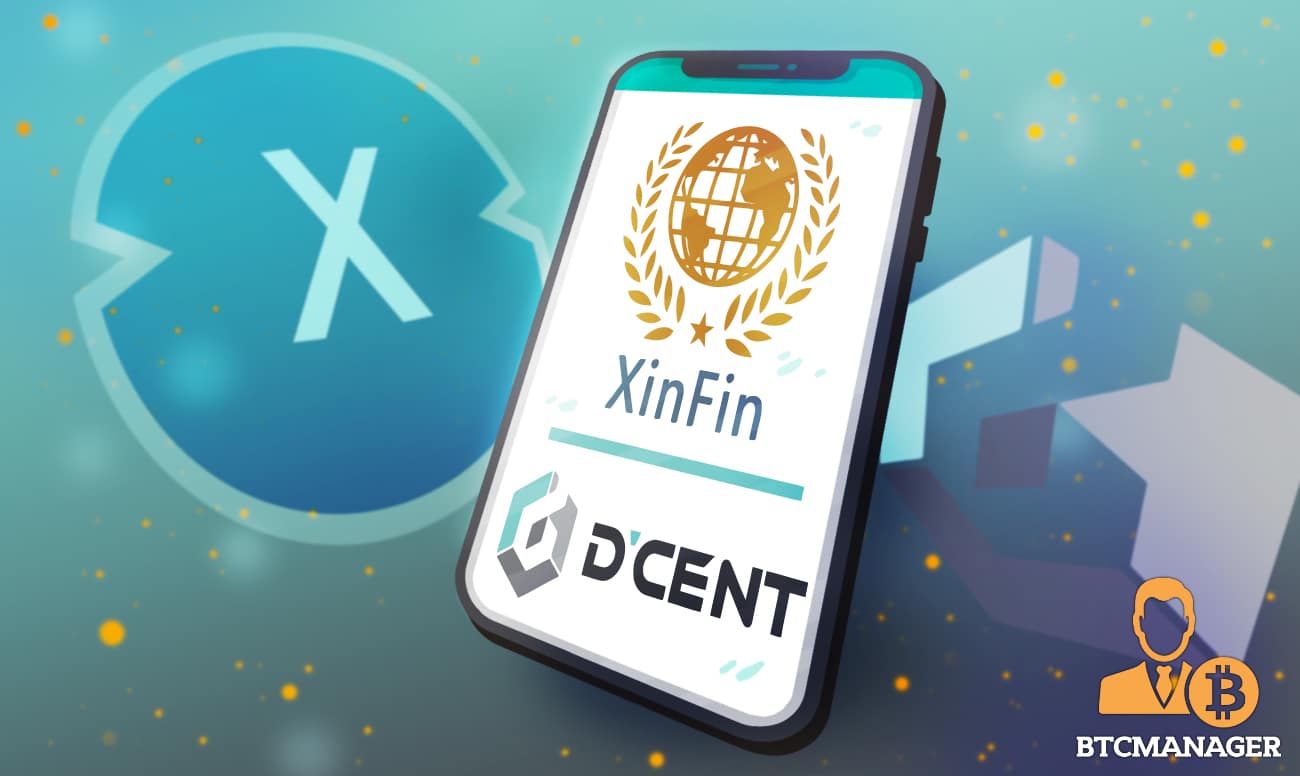 On Monday, D'CENT, a crypto-wallet application, announced XinFin is now added to their list of default accounts alongside BTC, ETH, etc. D'CENT shared the good news to XinFin community members in a tweet.
Hello #XinFin community members,$XDC is added as a default account for D'CENT App Wallet.

Download D'CENT mobile app : https://t.co/aNlDl3SihL@XinFin_Official pic.twitter.com/2ATfHXgywZ

— D'CENT Wallet (@DCENTwallets) June 7, 2021
D'CENT Wallet allows you to safely store your cryptocurrencies and conveniently access blockchain-based services such as DeFi and game item management. There are a lot of supported coins such as BTC, ETH, ERC20, XRC20, RSK, XRP, and many more.
Meanwhile, the XinFin Network is an open-source, hybrid blockchain protocol specializing in tokenization for real-world decentralized finance. Also, there has been a lot of integration that XinFin is working on. Travala.com, one of the world's leading travel booking platforms, recently added XDC as its payment method.
In a recent tweet, username @cybershwoo even summarized all the achievements that XinFin has accomplished for 2021.
What happened this year @XinFin_Official and $XDC Network? A lot!

2021 not over yet…#XDC #WeAreXDC #XinFam #XinFin pic.twitter.com/Y59acAbJqT

— cybershwoo (@cybershwoo) June 4, 2021
XinFin mainnet token creates an opportunity to utilize real-world use-cases such as TradeFinex.org. It helps small and medium businesses or institutions originate their own financial requirements in a digital, structured manner. Moreover, the top exchanges for trading in XinFin Network are currently HitBTC, Changelly PRO, WBF Exchange, KuCoin, Liquid, Indodax, and Bitfinex.
As of writing, XinFin Network's price today is $0.055487 USD with a 24-hour trading volume of $3,516,316 USD according to coinmarketcap. Furthermore, XDC is down 0.60% in the last 24 hours.