deBridge Cross-Chain Interoperability Platform Launches Testnet 2.0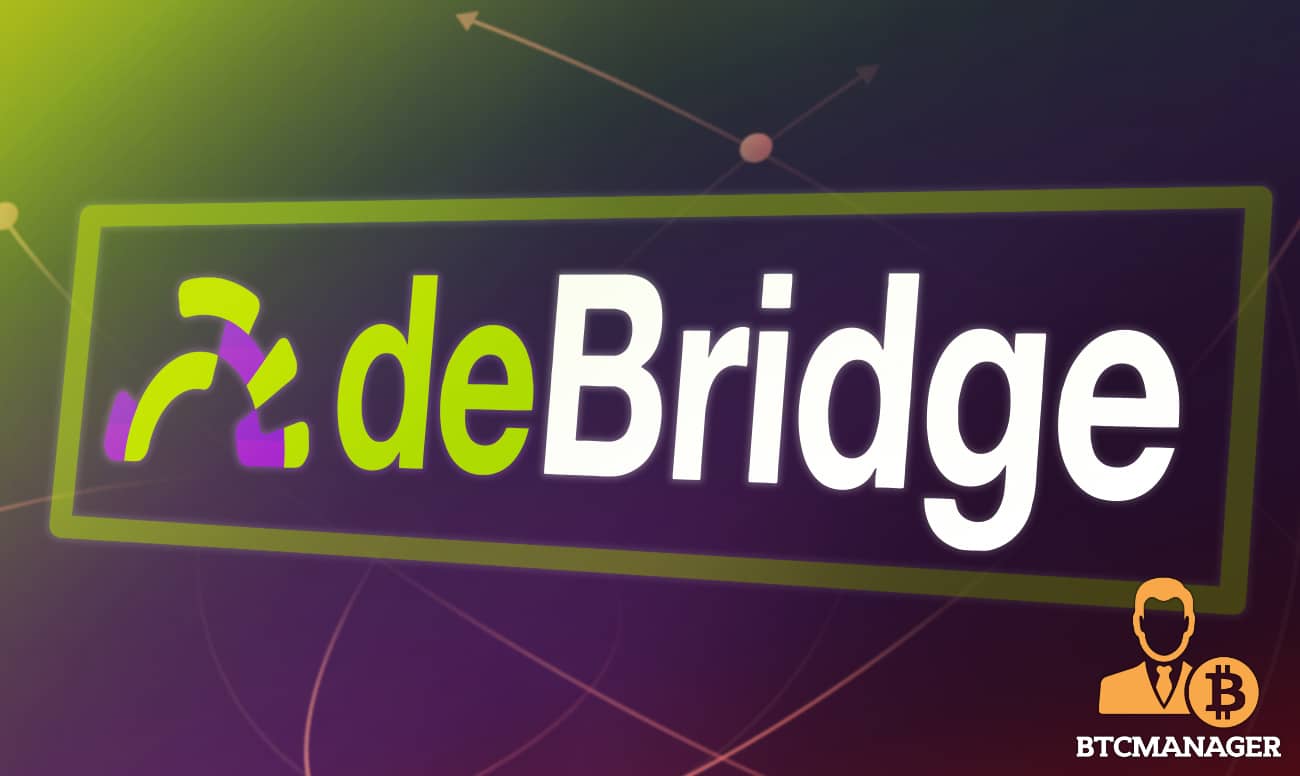 deBridge has announced that the second iteration of its test environment deBridge 2.0 is now live, after making it through a series of rigorous internal testing procedures and its cross-chain interoperability protocol is now open to the public.
deBridge 2.0 Now Live
Building upon the success of the first version of its cross-chain interoperability solution, deBridge, a blockchain project that won the Chainlink Global Hackathon this past spring, has rolled out the deBridge Testnet 2.0.
According to a press release shared with BTCManager, the previous version of the deBridge Tesnet gained a significant level of traction in the crypto space, attracting more than 1,400 ETH from stakers, plus thousands of transactions.
At a time when experts have predicted that the next era of distributed ledger technology networks (DLT) will be marked by the seamless cross-chain interoperability of digital assets, financial data, and more, the importance of interoperability protocols such as deBridge cannot be overemphasized, as they will be critical to the survival of many first-generation blockchains and the success of Web3.0 in the long run.
While it's entirely possible to trade cryptoassets on a single blockchain network such as Bitcoin, for instance, it is almost impossible for traders to access many other features available exclusively on other distributed ledgers without first bridging the gap with a robust cross-chain interoperability protocol like deBridge.
Enter deBridge Testnet 2.0
The team says the deBridge Testnet 2.0 comes with a whole new user-friendly interface that simplifies the process of cross-chain token transfer, with the same familiarity as a Uniswap-like approach.
deBridge Testnet 2.0 comes with better gas fee optimizations to provide users with cheaper cross-chain transactions, effectively allowing them to overcome Ethereum's crazy gas fees menace.
What's more, the team says there are no listing mechanics in the latest version, as wrapped tokens are automatically deployed whenever a cryptoasset gets transferred into its target blockchain. Wrapped assets also have the same cryptocurrency addresses in EVM blockchain and the deployment of wrapped assets now costs roughly ~725k of gas.
What's more, Testnet 2.0 comes with an upgraded deBridge infrastructure layer that supports off-chain validation of cross-chain asset transfers. This way, validators will now be able to operate a deBridge node along with full nodes of supported networks.
That's not all, the new version also comes with the deBridge explorer feature, which displays all relevant protocol stats, transactions, and cross-chain transfer info in real-time. Unlike in the previous iteration, transaction receivers will now be able to see the sender's crypto address, enabling them to easily verify whether the transaction came from a trusted smart contract.
Importantly, deBridge validators will no longer have to bear validation costs, as the signatures are now stored off-chain on IPFS. This is made possible by deBridge's self-soverengty, explains the team, adding that the protocol does not depend on the gas prices and uptime of supported chains.