Decentralized Cryptocurrency Exchange (DEX) Appetite Grows as Volume Continues to Increase Dramatically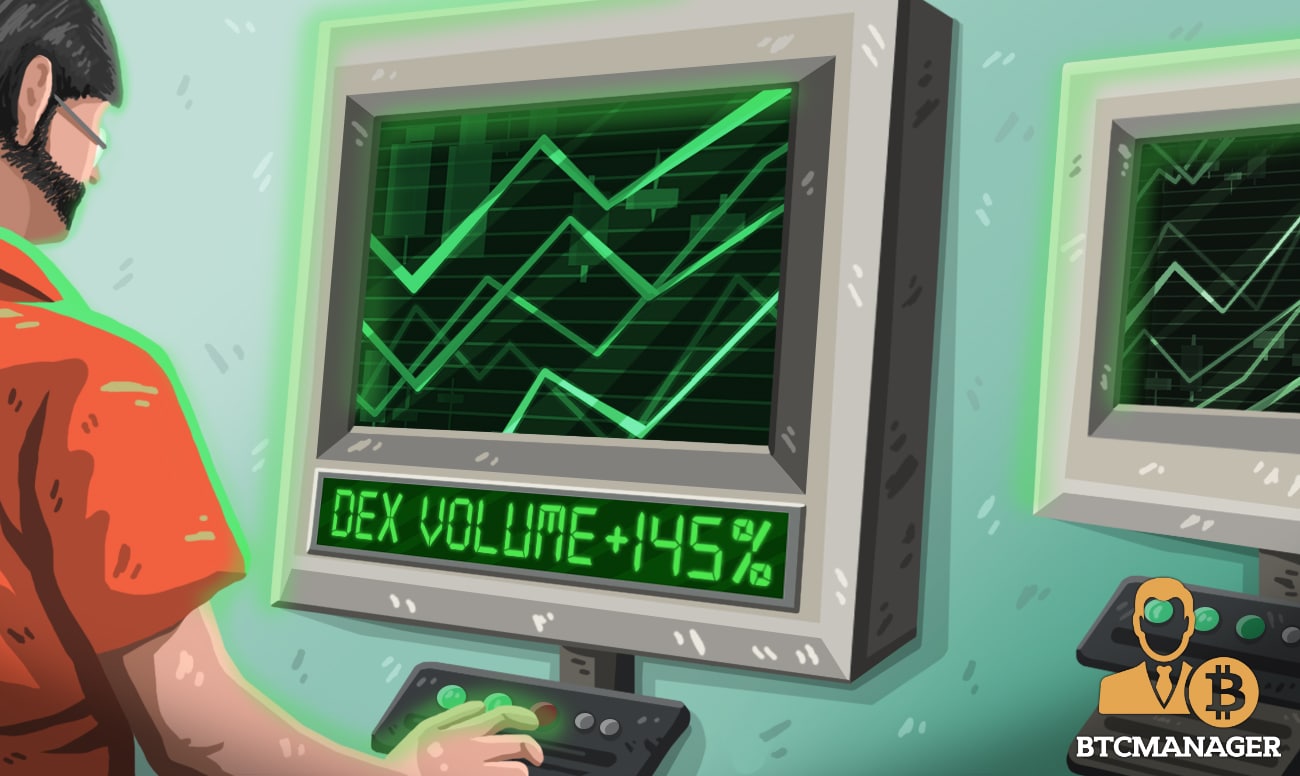 According to the latest data released by Dune Analytics, a website where you can analyze, visualize, and share blockchain data, the trading volume of decentralized exchanges increased drastically in the last seven days. The site reports more than $75 million traded in the last week.
Centralized vs. Decentralized 
Cryptocurrencies like Bitcoin grew as an alternative to the traditional financial system, differing mainly due to their decentralized nature. Security, in a decentralized system, is given by the fact that anyone has the possibility to verify the information moving away from the "trust-based model" that is typical of any service or company.
However, this is true only for information recorded on a blockchain, all secondary services related to cryptocurrencies – such as exchanges – are centralized solutions that require a certain level of trust typical of traditional systems.
This branch of the blockchain sector has therefore often been criticized because of the low security guaranteed by centralized exchanges that led to the theft of more than $1.5 billion in cryptocurrencies in 2018. Leading voices in the crypto sphere have clamored against centralized exchanges, with Vitalik Buterin stating that he hopes "centralized exchanges go burn in hell as much as possible" and cryptocurrency pioneer Nick Szabo calling trusted third parties "security holes".
A solution that would guarantee the exchange to become as secure as blockchain technology is the decentralized exchange (DEX), i.e. an exchange that allows to exchange and deposit digital assets in a trustless manner.
DEX Momentum
From their conception, the scope and quality of decentralized trading platforms have evolved greatly but the trading volumes generated by these platforms is a mere percentage compared to the centralized alternative.
However, if we consider the percentage growth, the values are more impressive. According to Dune Analytics, over a period of seven days, decentralized exchanges saw an increase in trading volume of more than 180 percent which gives a figure of over $61.6 million dollars. Kyber Network and Uniswap dominated the charts and contributed over $20 million USD in trading volume. These two platforms are in first place for the number of traders during the last 7 days with more than 2,500 traders each.
DEX volume is exploding! 📈Almost $80M traded last 7 days, growing 180% week over week. https://t.co/ifsecZBNmz pic.twitter.com/2ZVlqbsfcu

— Dune (@DuneAnalytics) November 25, 2019
These data points highlight the growing demand for decentralized exchange services that could become one of the fundamental pillars for cryptocurrency trading as they are more secure, transparent and private. However, we must always pay attention to how these volumes are generated. Kyber Network is, in fact, taking part of the liquidity from other platforms inflating the total volume traded.
🚨IMPORTANT QUESTION🚨Currently @KyberNetwork is utilizing liquidity from @MakerDAO's Oasis DEX, @UniswapExchange and others when executing trades. What is the most fair way to attribute trading volume when a trade originates from Kyber but liquidity is taken from others?

— Dune (@DuneAnalytics) October 15, 2019