DeepCoin Exchange and the DC Token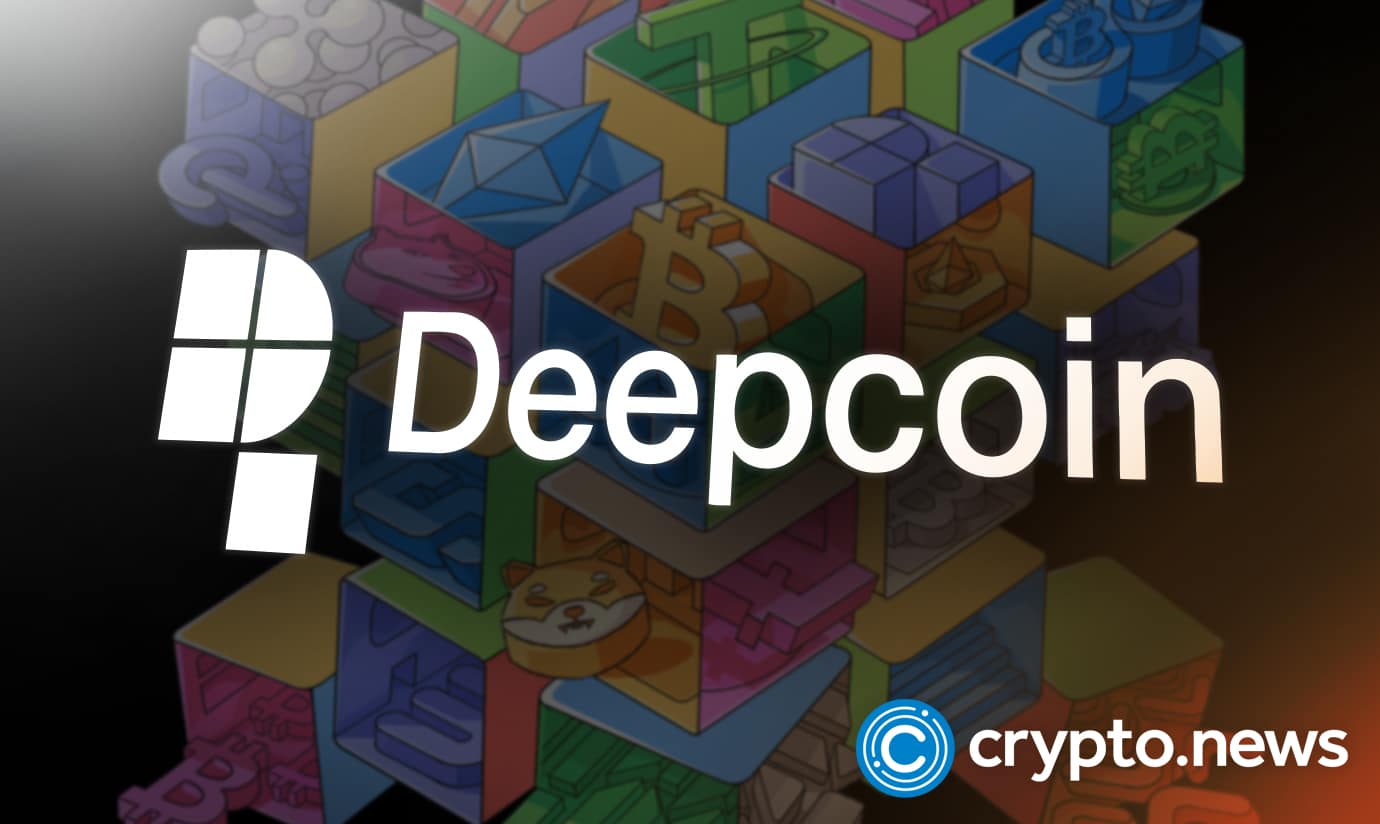 DeepCoin is a crypto exchange that is under the management of DEEPCOIN LIMITED. It is best known for its services in derivatives markets which support CFD contracts and Perpetual markets. The exchange was founded by Eagle Huang, who also serves as its CEO. It began operations in 2018 by allowing users to access contract trading.
In 2019, it introduced spot and futures trading to the public. It also claims to have been licensed by three major international financial authorities to offer its services. It has also expressed interest in supporting DeFi. The exchange can be accessed through mobile phone applications and its official website.
Its efforts to diversify its services make it a fit for institutional and individual investors. It also has a native cryptocurrency that serves as the platform's utility token. The coin is known as the DC token. The exchange also offers options for users to earn passively from their cryptos through staking.
This platform is one of the most innovative ones in the crypto space. However, its user interface is complicated and challenging for beginners to use comfortably. Below is more information on the Deepcoin exchange and the DC token.
Company Overview
Deepcoin token was launched by Eagle Huang in China in 2018 but relocated to Seychelles due to regulatory issues. The exchange offers different trading options like derivatives, spot trading, DeFi investment, wealth management, and other financial services.
The exchange has a daily trading volume of around $3.5B or 90.5K Bitcoin (BTC), making it one of the largest ones in the world. It supports over 100 cryptos for trading in the spot market. It also claims to have a third-generation transaction technology that builds on security and reliability.
Here is more about the exchange and the services it offers to the crypto space.
The DC Token
The DeepCoin (DC) token is the native cryptocurrency of the DeepCoin crypto exchange. It serves as the utility token on the platform as users pay fees through it. It also gains utility by being supported by the exchange's staking protocol.
DeepCoin token runs on the Ethereum network and has a total supply of 1 billion units. Its market capitalization is capped at 1B and will never go beyond that. Users who stake it can obtain it for free as a reward token through the fees collected or by mining its transactions.
The coin can be traded through various exchanges, including DeepCoin.
DC Token Price Prediction
DC token has a total supply of 1Billion tokens. It was launched at 0.2 USDT prices, with only 10M tokens hitting the market for the first time. Currently, it trades at 0.121039, but the exchange has declined to share more details regarding the coins' market performance.
This coin could perform better in the long run only if the exchange decides to put more effort into developing it and increasing its use case. They could also incorporate active burning mechanisms to reduce the supply of the coin and increase its demand.
Due to the exchange's tendency to hide the market information of the coin, it is hard to determine whether the coin will have any growth over the short or long term. Therefore, this coin is one of the riskiest in the crypto space, and investors should research it and follow the developments from the exchange before investing in it.
Key Features
DeepCoin has many innovative features that set it apart from other exchanges. Here are its top perks:
Supports differentiated crypto portfolios
The brand supports different crypto assets, which allows users to build differentiated crypto portfolios.
DeepCoin is available worldwide with only nationals of countries that are blocked from accessing crypto platforms by their governments not accessing it. It also does not have a KYC details requirement akin to DEXs in the DeFi sector, making it one of the most easily accessible crypto trading platforms. All it requires to begin using it is following a simple registration process and owning a smartphone or computer to access its platforms.
High-level security features
The exchange has several security features that ensure that users' funds remain intact.
Highly innovative trading tools and functions
DeepCoin offers innovative trading tools and functions that stand out against other crypto exchanges. Such tools include:
50 TP/SL options per each trade
Supports the opening of up to 20 market positions for the same currency
Dual Chart stacking functionality
Asset view for real-time P&L updates in the spot market
The K-Line Quick Trading option
Reward programs
DeepCoin hosts monthly competitions for users to contest for rewards. It also has promotions that are aimed at rewarding the most active traders.
Low trading fees
Although the exchange does not have the lowest possible trading fees, it has competitive ones. Its fees range between 0.04% for makers and 0.06% for takers.
Staking rewards
DeepCoin allows its users to earn passively through its staking option. Its lowest interests are higher than what high yield savings accounts of best banks offer. It generates these rewards from the revenue collected through the fees paid on the exchange. All that is required of a user is to commit their DC token holdings in the staking protocol, and they start earning extra DC tokens.
Referrals program
DeepCoin crypto exchange has a referral program to attract new users and earn passive income from the existing users. If a user invites a new one, they are given 45% of the new user's trading fees.
High liquidity
The exchange ranks as one of the most liquid ones in the crypto space. Over the past 24 hours, the exchange had a trading volume of about $3.5B.
How Does Deepcoin Work?
DeepCoin works in a similar way to most crypto exchanges. Its registration process is simple as it does not require the users to fill in their AML/KYC details to begin trading. It only needs them to create an account using email and verify it. They then should link their payment methods and begin trading on the exchange.
The exchange offers different trading options like spot, derivatives, and passive earning methods like staking. A user can choose to trade/ grow their holdings in any available trading options in the UI.
The exchange supports payment methods like Bank transfer (ACH), credit cards, wire transfer, and wallet transfer for fiat transactions. It also allows for the withdrawal of funds through the same routes used in depositing the funds. However, the exchange warns that cards and bank transfers are subject to extra fees of about 1% due to issuing banks and will take about 1-2 days to complete.
The exchange supports USDT perpetual and inverse contracts in the Derivatives market. This trading option has been reinforced with outstanding features to increase its profitability. The exchange has developed innovative tools like 50 TP/ SL orders for the same cryptocurrency. It also allows a user to open up to 20 market positions on the same asset with merge leverage of up to 125X.
These features make it one of the best derivatives markets in the crypto space.
Deepcoin Leverage Trading
The derivatives products stand as one of Deepcoin's best features yet. It allows users to trade with leverage, meaning that a user can risk holding more assets than they own while predicting if the market trade will go up or down. That means the exchange allows users to bet more assets than they have on the derivatives markets. It offers its traders access to leverage up to 125X in the futures section.
However, it is good to note that these types of trades are risky. The more leverage a trader chooses to use, the smaller the gap to their liquidation price becomes. If you predicted a trend would rise, but it drops, your market position might get liquidated faster if you chose the maximum leverage.
That means traders should learn how to use smaller leverages and better analysis to allow for a large margin of liquidation and make more accurate predictions.
Is It Safe to Trade On Deepcoin?
Since cryptocurrencies are yet to be secured and insured by federal governments, exchanges are tasked with protecting their users from possible losses. DeepCoin takes this responsibility well. It stores about 98% of the total funds committed to the platform offline in cold storage wallets. The remaining 2% of the funds are left to facilitate the normal running of the exchange for day-to-day trading activities.
The exchange also has a highly secure and free wallet for its users to store their funds. It even allows them to hold the funds in separate wallets and secures their accounts using two-factor authentication protocols (2FA).
It also has biometric login protocols (facial recognition and fingerprint sensors) and AES-256 encryption to safeguard private keys. It also helps its users set up strong passwords to enhance the security of their accounts.
However, it is best to learn how to be safe in the crypto space while using any platform since attackers mostly use very compelling tricks to swindle money from investors. Also, follow the security protocols issued by the exchange while using it to minimize the risks of cyberattacks.
How Does Deepcoin Compare to Its Competitors?
DeepCoin is one of the best crypto exchange alternatives. As a result, many people compare it to know how well it ranks against other popular exchanges. Here is how DeepCoin compares to KuCoin.
DeepCoin vs. KuCoin
DeepCoin has lower fees than KuCoin. It charges up to 0.06% for transactions, while KuCoin charges up to 0.10% for market takers.
DeepCoin is more liquid as compared to Kucoin. It has a daily transaction volume that exceeds $2B, while KuCoin only has a daily transaction volume of about $542M, which is significantly lower. Therefore DeepCoin may be suitable for larger transactions as compared to KuCoin.
KuCoin requires users to provide their AML/KYC details. This is a win over DeepCoin as it makes it more regulatory compliant and thus is available in the US while DeepCoin is not.
Both exchanges have derivatives trading options with good tools to make it more profitable to their users.
Verdict
Deepcoin is a good crypto exchange for experienced traders, but it ought to improve on a few things. It doesn't ask for AML/KYC details which makes it risky to use since it may harbor financial foul players. This shortcoming also makes it have poor regulatory compliance, thus not available in financial activities sensitive countries like the US.
It should also improve on its openness about the DeepCoin token. It does not provide live market details for this asset, making it risky to hold since a user does not know how to determine its market trend.
However, it could be a great solution for those looking forward to trading in the derivatives section and enjoying deep liquidities.
Final Word
DeepCoin explores different ways of earning from the crypto space apart from buying and holding crypto assets. It allows users to enjoy trading in the derivatives market while providing great tools and features to make their trades easier. It allows users to open multiple market positions on a single asset which most exchanges do not. It also offers leverages of up to 125X to help maximize profits for experienced traders.
The exchange also allows users to access it openly as it does not have AML/KYC details requirements which are unique for a CEX. But given that it is also heavily inclined toward the DeFi sector, it's not a wonder that it wants everyone to be included in the crypto space. However, this feature is also risky as it is not allowed to serve US citizens.
The exchange's efforts in diversifying its services for the users to make maximum profits should inspire investors to learn how to diversify their trading activities. The exchange offers spot trading, derivatives, and even staking services. Its diversification may be the main reason it is one of the best crypto exchanges in the world in terms of daily transaction volumes.
Crypto investors should also follow suit and learn how to diversify their trading activity. That involves proper research on different methods of earning in the crypto space, understanding the risks, and choosing the best platforms to use. Also, it's best to be cautious as none of the projects in the crypto space is guaranteed to make profits.