DeFi Project Aave (LEND) Locks in $1.4 Billion in Crypto, U.K. Money License Granted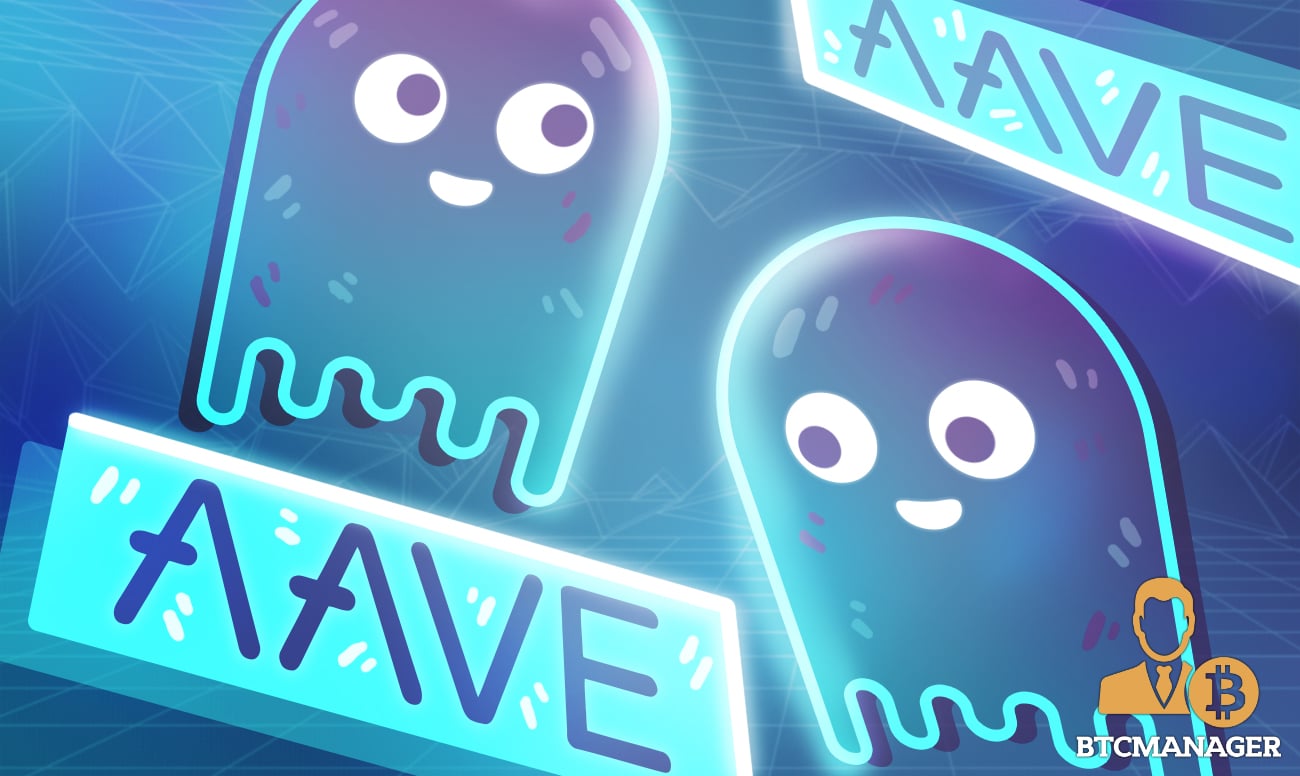 The rise of decentralized finance (DeFi) applications received a boost yesterday after an influential project, Aave, gained a license to operate in the UK. The move came as Aave locked over $1.4 billion in cryptocurrencies staked on its platform.
Aave Makes the History Books
DeFi credit market project Aave now holds the record for the most cryptocurrencies staked under a platform, ahead of even DeFi posterchild MakerDAO as per data on DeFi Pulse.
The project now boasts over $1.47 billion worth of various cryptocurrencies staked for credit lines, while MakerDAO has $1.45 billion in total value locked (TVL). This propels the project to the top-most in value among all other crypto firms.
This is the second time a project has surpassed MakerDAO in terms of TVL. Earlier this year, the DeFi frenzy led by Compound Finance – a decentralized liquidity pool and lending firm – briefly made it the top firm in terms of TVL. At one point, its COMP tokens surged to $350 apiece from an issuance price of $60.
Aave founder Stani Kulenov commented on the firm's record, stating the highest value signified that a wide range of developers was choosing the protocol to build their own applications and other DeFi-centric dApps.
He further told Coindesk:
"This innovation has sparked interest from institutions who are now dipping their toes into Aave." 
Initially known as "EthLend," Aave was a peer-to-peer crypto lender made in the ICO boom of 2017. It raised over $16.2 million at the time. The firm since pivoted to its currency business, and it has proved to be a success.
It joined the new crypto movement of "yield farming," one that sees projects come up with wild schemes and returns of up to 1,000% per year in some lockups. The sustainability of that trend, however, is questionable.
Aave Wins U.K. License
Meanwhile, Aave was awarded a money license by U.K. authorities yesterday, making it the third crypto business to receive the license and the first-ever DeFi project to do so globally.
Aave's UK entity responsible for integrations and support, Aave Limited, is now licensed as an authorised electronic money institution. After a lengthy application process, the authorisation was granted in July by the Financial Conduct Authority (FCA). https://t.co/iLNxvkyvSn https://t.co/FUSP44TZob pic.twitter.com/ZtEo7Z2fG3

— Aave (@AaveAave) August 24, 2020
The firm said in an announcement that it was granted the license after a lengthy application process, the authorization was granted in July by the Financial Conduct Authority (FCA). It added the EMI license allows Aave to facilitate payments and currency conversions, as well as issue electronic money accounts for consumers and businesses.
The move means big for the crypto space. Aave said this authorization is part of Aave's vision to bring the DeFi and Fintech spaces closer together by providing access to DeFi directly from electronic money accounts, opening up DeFi services to a wider user base moving toward mainstream adoption.