A New DeFi Fintech, Scallop, Is Launching It's SCLP Token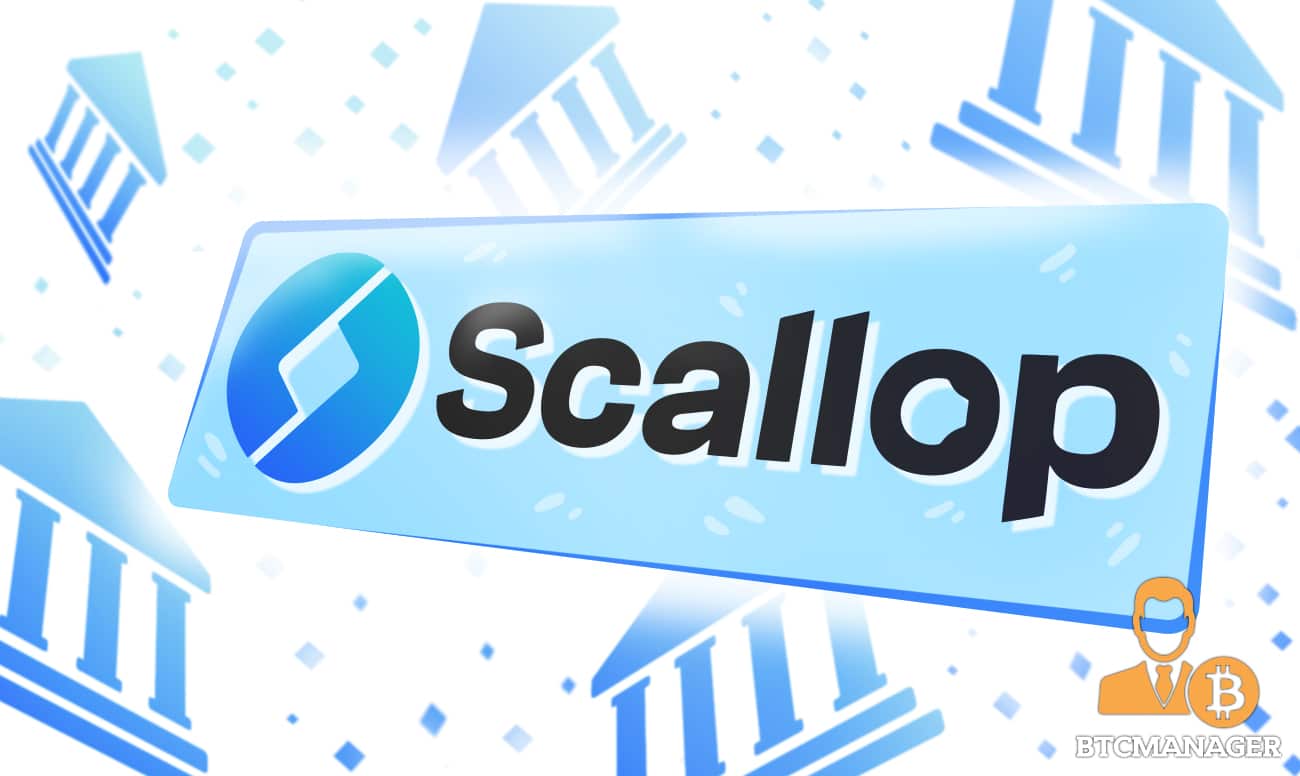 The global pandemic accelerated the use of technology in many sectors, including the banking industry. Cryptocurrencies, digital wallets, stablecoins and other blockchain-based solutions are becoming increasingly common and are changing the way people manage their money.  In particular, decentralized finance (DeFi)  platforms saw an increase of 8300% in the total value locked (TVL) from $970m last year to $87 billion at its peak in 2021. However, the process to interact with these protocols remains long-winded and difficult. Depositing money from your bank onto an exchange and then into a wallet (which is compatible with DeFi protocols) is still complex for most users and is consequently a hurdle for mainstream adoption of DeFi itself.
Scallop has emerged as a startup that is looking to solve this problem. It is the first platform to combine banking products with decentralized finance (DeFi). The fintech start-up has come up with a new-age banking experience which redefines what a neobank offers.  Scallop focuses on real-world problems – both with its overall solution and banking products; it provides the first seamless interface between exchanging fiat and crypto/DeFi tokens, and the Scallop card will allow users to pay for goods and services at any store, online or physical, directly with cryptocurrencies or LP tokens, for the very first time.
Scallop Coin
The Scallop token (SCLP) will empower the entire Scallop banking ecosystem and is expected to launch soon, prior to the EU and UK product launch which is detailed for September 2021 in the Scallop roadmap.
SCLP is a utility token of Scallop that will be based on the Ethereum Network. It has a multitude of use-cases:
For staking, allowing users to open accounts and access further services
For payment of transaction fees in addition to exchange and monthly management fees.
For the users to receive trading bonuses.
It can also be used as a reward for the Scallop reward program. Users can enjoy bespoke merchant offers and discounts, "crypto back", airport lounge access, and concierge services.
Scallop – A one-stop solution to banking woes
Scallop is an FCA-approved banking ecosystem and allows users who prefer an efficient and robust way to manage their crypto and fiat all in a single place. Users can set up their accounts (Personal & Business) with cryptocurrencies or fiat. AI-powered KYC will allow users to open accounts in minutes. Scallop Accounts can be used for regular daily activities such as paying for goods, setting up direct debits, and for transfer and remittance services. Additionally, with DeFi capabilities, users will be able to directly trade and transact in cryptos and liquidity pool (LP) tokens. 
'Scallop Earn'  will allow users to deposit fiat (which is converted to stablecoins on the backend) into the best DeFi protocols – including Aave, Compound, dYdX, and many more – and earn high yields (6-15%) on their saving.
Scallop will also offer its own NFT marketplace for decentralized exchange and storage of digital art. The Scallop Card will facilitate anonymous transactions allowing users to conduct secure transactions.  Users will be able to spend their DeFi tokens without unstaking them. Scallop offers a gamut of banking solutions catering to every single need of the user and filling the gaps which exist in the system today. 
Conclusion
Scallop's mission is to empower its users with a range of tools for mainstream crypto adoption. It aims to speed up the transition to a more equitable and decentralized financial system. By bridging the gap between DeFi and traditional banking systems Scallop powers the user to move between crypto and DeFi anytime, anywhere without any complexities. It provides a timely solution to the current friction users deal with when moving between fiat and crypto.