DeFi Platform Kava (KAVA) Integrates with Cosmos (ATOM) IBC Protocol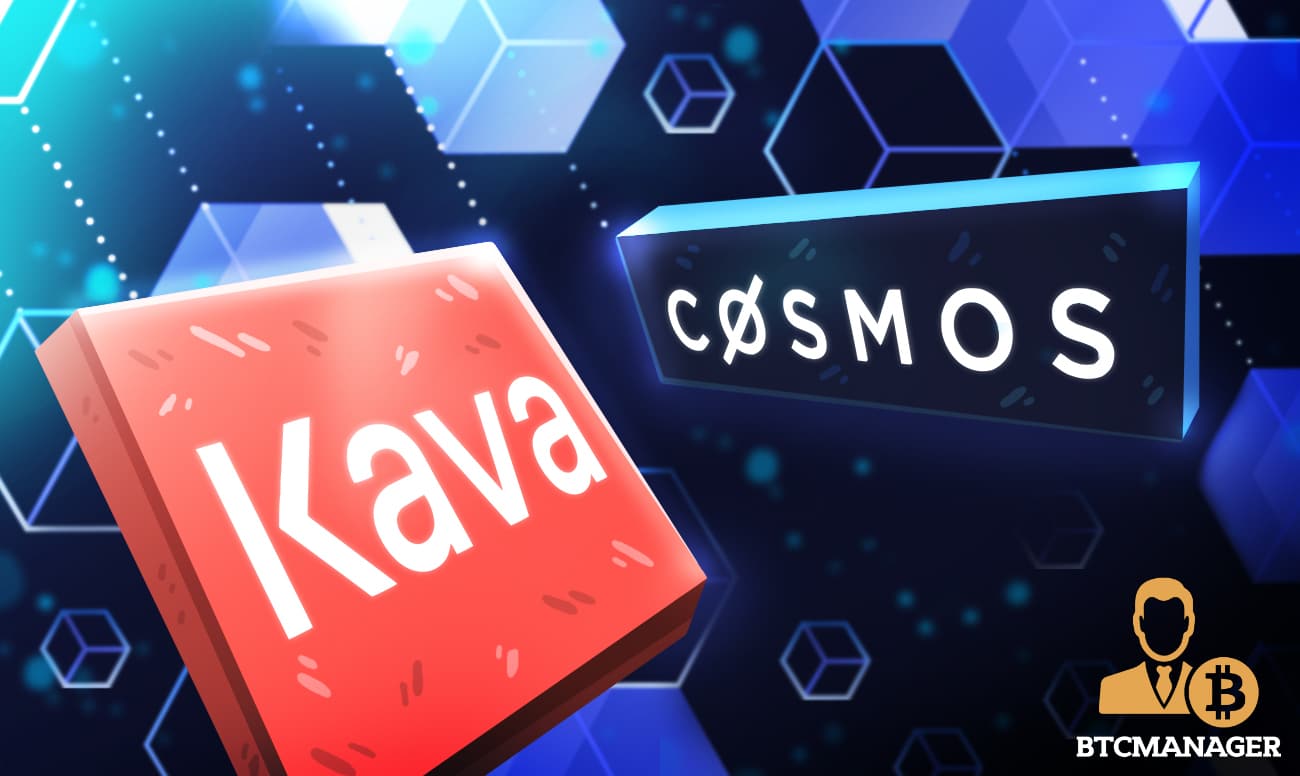 Today the Cosmos blockchain implements its Inter-Blockchain Communication (IBC) protocol to bridge the network to other blockchains. The IBC will help Cosmos transfer both value and information across various decentralized networks, and with interoperable blockchains on the rise, Cosmos is determined to stay in the lead.
DeFi has shown incredible growth over the last year, pushing the amount of ETH locked from under $700 million to over $38 billion today. During the DeFi boom, Kava was the primary decentralized finance protocol supporting the Cosmos network, allowing users to earn rewards on deposits in cryptocurrencies like BNB, BUSD, XRP, and more.
Currently built on the Cosmos SDK, Kava is working on creating native decentralized bridges to enable users to stake tokens from other blockchains like Bitcoin and Ethereum. The team is also working towards improving its security measures through enhanced monitoring and alerting tools. Kava also brings Chainlink oracles to Cosmos, supplying price feed data to all kinds of DeFi apps on the blockchain, and with the release of IBC, positioning itself at the center of the DeFi ecosystem.
The Cosmos Stargate upgrade will also help Kava's code execute faster due to faster encoding, making for quicker transactions and greater overall throughput. Node software upgrade times will also significantly decrease from almost two weeks to mere hours. With the implementation of IBC, all nodes on the network can be upgraded and synced to the latest software much more rapidly, allowing developers to ship features even faster.
Kava is also one of the most heavily audited projects in the blockchain space and is a rare breed of DeFi platform that can claim never to have been hacked. Each snippet of code added to Kava is meticulously combed through by a combination of community members and trusted crypto companies like Binance, Huobi, and Kraken.
With Kava offering all the basic features of Cosmos and more, the upgrade to IBC could push Kava into a much more influential position in the DeFi space, especially considering the number of partnerships garnered and projects launched under its belt.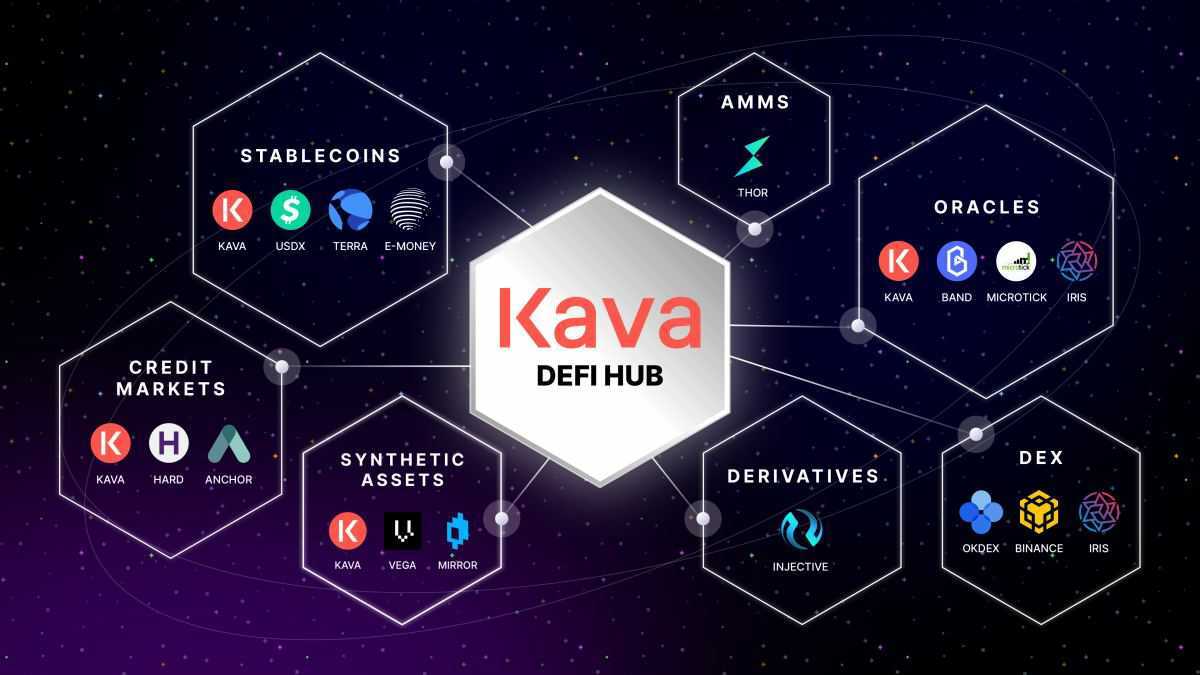 IBC enables Cosmos to bridge between different frameworks, and this is a milestone achievement in the history of blockchain development. As interoperable blockchains become more commonplace, the industry's focus on "all-in-one" blockchains like Ethereum is decelerating, marking a fundamental shift towards purpose-built blockchains that can interact with other decentralized networks.
Instead of a single platform with a few options, interoperable blockchains open the floodgates for development teams to create valuable products and compete with leading alternatives on any platform.
The blockchain trilemma implies that there are fundamental tradeoffs between a network's throughput and its liveness. Both strain the network's resources in different ways and with more generalized platforms like Ethereum, this can make for a network that's slightly good at everything but excels at nothing. The more apps that are deployed, the more congested the network gets, and the more expensive it becomes to use.
Interoperability fixes this problem entirely, allowing blockchains to cater to specific use-cases like cheap payments, privacy, smart contracts, and more, without giving up access to applications on other blockchains.
Kava also plans to introduce its HARD Protocol Version 2 by the end of February, with more complex mechanisms for borrowing with a variable interest rate, and by mid-2021, the platform will also include an Autonomous Market Making (AMM) service. The IBC protocol will also likely be implemented in Kava 6, which will be released later in the year and upgraded to Cosmos Stargate.
"With over $225M in collateral deposits on Kava and almost $1B in assets managed by Kava, we are very cautious with anything we add to our codebase, which rivals that of the Cosmos-SDK itself," said Brian Kerr, CEO, and Founder of Kava Labs. "Before the adoption of IBC can happen, we need to do a robust set of internal testing and review to ensure it interacts with the Kava blockchain as intended."
The Cosmos Hub, being the first blockchain built on the Cosmos SDK, is also the first blockchain to support IBC in production but creating a blockchain using the Cosmos SDK doesn't directly benefit the Cosmos Hub or its ATOM token. In fact, the ATOM token is used to co-ordinate the efforts of the many blockchains connected to it.
It's important to note that for ATOM to grow in fundamental value, the connected blockchains and associated applications need to fulfill their purpose and bring valuable services to the blockchain community. This is in stark contrast to most other blockchains, which essentially lend their tokens for returns and provide access to stablecoins and oracle services.
IBC will also allow Cosmos SDK and Substrate-based blockchains to connect directly. The advantage with IBC is that developers will not need to pay to take advantage of the SDK's cross-chain features like with Substrate as long as the chains involved are running IBC.
As more applications are developed on Cosmos, the total assets under the app's management will determine if it's kept in an IBC zone or a full-scale Hub.
"Post IBC, Hubs will command a lot of power just like the nodes on the internet that route traffic," said Kerr. "Kava is already the largest Cosmos-SDK blockchain in terms of AUM of outside assets and provides services all other blockchain communities need making it one of the most likely blockchains to become a Tier 1 Hub post-IBC."
The Inter-Blockchain Communication layer will bring hundreds of new tokens to the network, increasing its assets under management, including deposits from its lending app, HARD money market app, and other applications like the AMM scheduled for release in Q3 this year.
Kava has the most diverse array of assets of any platform in the Cosmos ecosystem, and with bridges to other blockchains on the way, this number is only about to increase. With the launch of IBC, the assets available on Kava will increase tenfold, making it one of, if not the most valuable hub to interact with the DeFi space.