DeFi Protocol Reef Finance (REEF) Token Listed on Bitfinex Exchange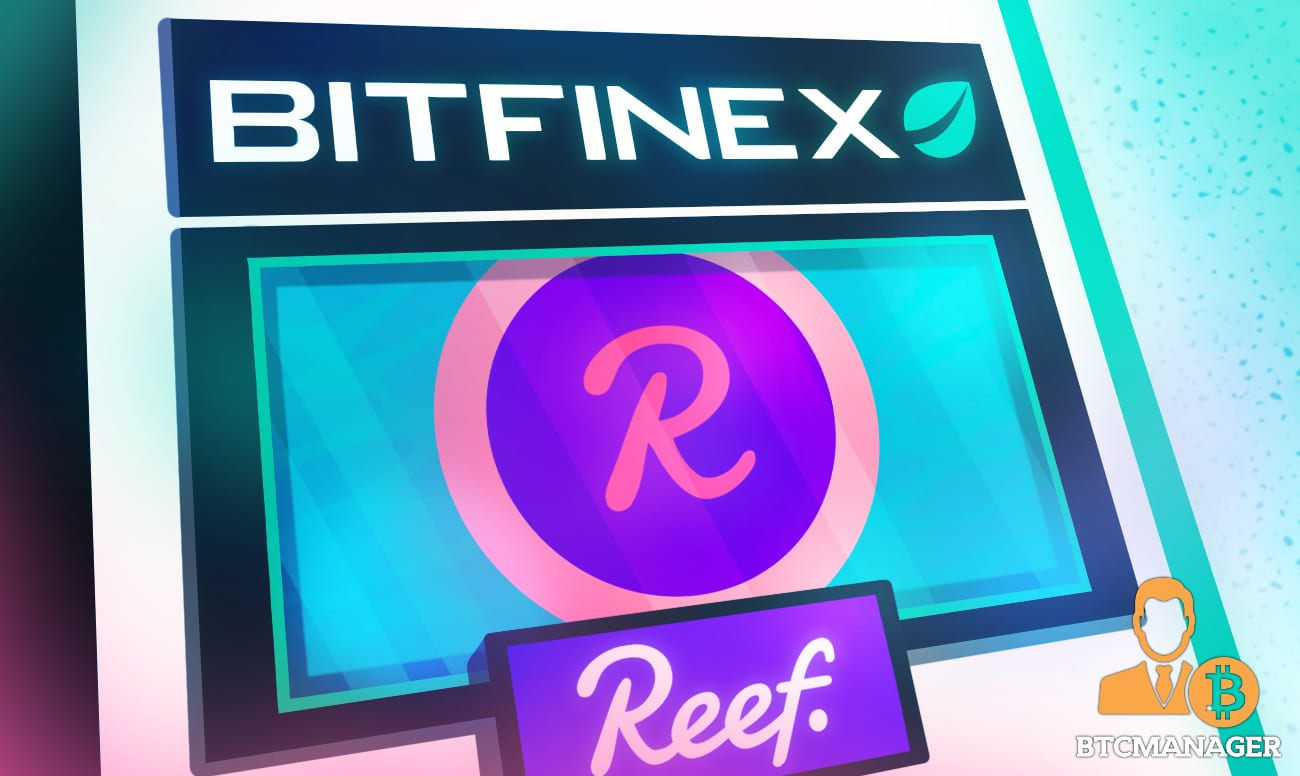 Reef Finance's REEF token is now available for trading on the Bitfinex crypto exchange. Reef Finance's mission is to be focused on making DeFi easy for everyone via Reef Chain, a highly scalable blockchain built upon the Substrate Framework, to provide users with instant low-cost transactions and more.
REEF Token Live on Bitfinex
With its mainnet launch due soon, DeFi project Reef Finance has continued to gain ground in the blockchain ecosystem. And now, Bitfinex, a leading cryptocurrency exchange, has listed REEF token on its trading venue.
While the token is already available for trading on a good number of crypto exchanges, including Changpeng Zhao's Binance, the addition of REEF to the thousands of supported assets on Bitfinex will definitely deepen the liquidity of the cryptoasset and make it easier for the Reef community to transfer their tokens to the mainnet when it finally goes live.
Reef Finance wrote:
"Reef Finance is delighted to announce that the REEF token is now available on Bitfinex. Founded in 2012, Bitfinex has always been at the forefront of technological innovation in digital asset trading. Swapping REEF on Bitfinex is easy – simply choose the REEF token from the dropdown menu, or type "REEF" into the search field. Bitfinex offers a variety of trading products, and you can choose the one best suited to you."
Reef Finance Gaining Traction 
Decentralized finance has grown to become one of the fastest horses in the world of distributed ledger technology (DLT) and  Reef Finance has made it clear that its primary objective is to demystify DeFi and create a level playing field for everyone.
Reef Finance is building the Reef Chain, a blockchain protocol powered by the Substrate Framework. Importantly, the team has made it clear that the highly scalable Reef Chain, which supports Solidity language and the Ethereum Virtual Machine (EVM), will offer users a plethora of benefits including almost cheap transactions.
"Reef Chain provides high scalability, enabling almost instant low-cost transactions, and supports Solidity and EVM, allowing developers to seamlessly migrate their dApps from Ethereum without any change in the codebase. Our vision is to make DeFi easy for everyone to invest in and build DeFi applications on top of the Reef Chain," the team added.
So far, the Reef Chain has already attracted numerous projects, including Polychain Monsters, RazeNetwork, Elk Finance, Parsiq, and NFTify, amongst others.
What's more, according to the Reef Ecosystem Map, the ecosystem has been growing steadily in recent months, with the Reef Chain now home to a vast array of DeFi projects, exchanges, crypto wallets, security solutions, and investment platforms.
At a time when bad actors are getting increasingly sophisticated in their 'hacking game,' Reef Finance has not revealed a specific date for its mainnet launch and it appears the project is taking its time to build a hack-proof network before finally going live.
At press time, the price of REEF is hovering around $0.013, with a market cap of $169.41million, according to CoinMarketCap.