The DeFi Yield Protocol (DYP): Over $180k of ETH Distributed Daily for Liquidity Providers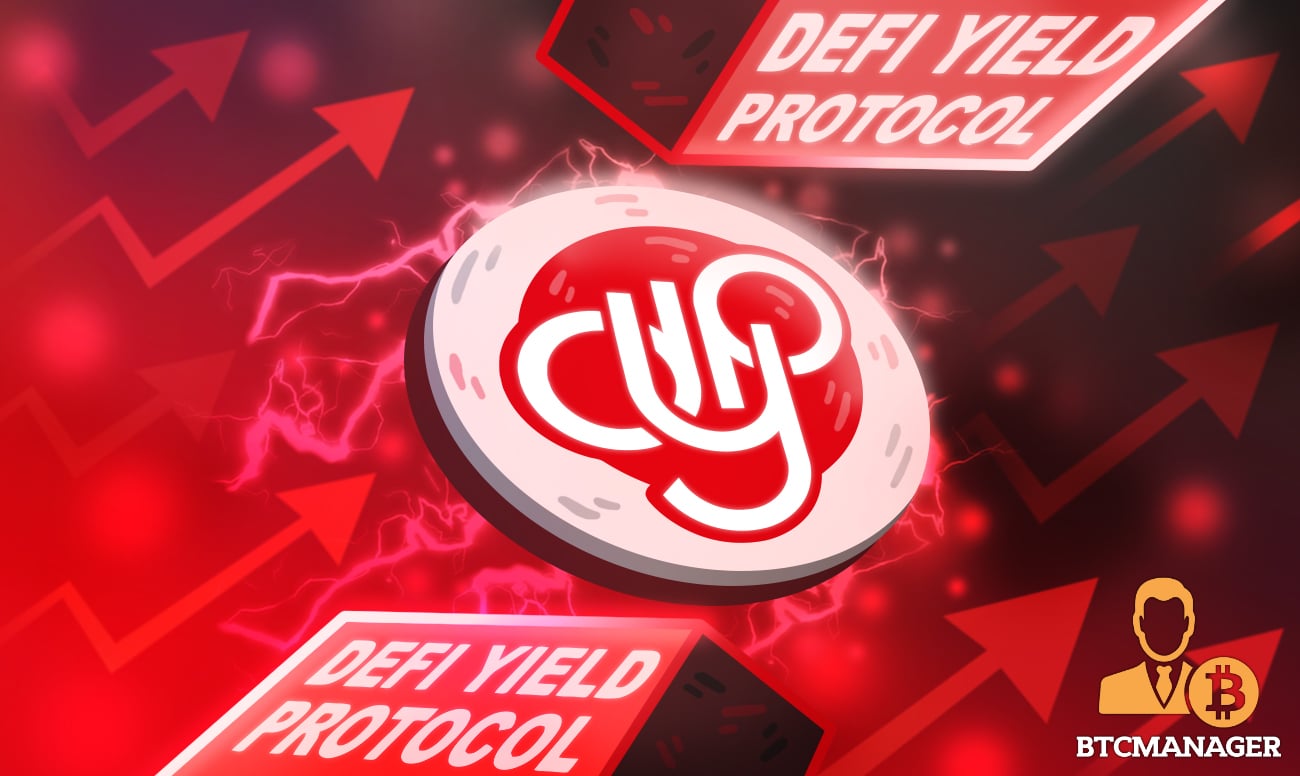 The trigger that ushered true financial liberation is smart contracting. 
Through automation from a base layer that's secure and decentralized, creators recreated popular instruments in the traditional financial system with self-executing code as middlemen. 
The Exponential Rise of DeFi
The launch of ordinary dApps set the motion in 2017. 
However, decentralized finance, or simply DeFi, picked up as a sub-sector, dominating headlines from late 2019. 
For beginners trying to get their head around DeFi, these are protocols launching from smart contracting platforms facilitating activities such as token swapping, trustless derivatives trading, paperless lending and borrowing, decentralized insurance, and so much more. 
Introducing the DeFi Yield Protocol (DYP)
As of Feb 1, DeFi dApps locked over $27 billion worth of digital assets. 
Amid this upsurge, the recently launched DeFi Yield Protocol (DYP) is leaving an indelible mark. 
The dApp currently manages over $63 million worth of digital assets, distributing over 116 ETH (or $181,000) of rewards to liquidity providers daily. 
In total, the protocol has distributed over 2,369 ETH worth more than $3,681,415 to liquidity providers since launch.
This highlights just how potent and democratizing DeFi is as a sub-sector that's still at its very rudimentary level. 
Enabling this is the level of interconnectedness unique to Ethereum. 
The Ethereum platform was the first smart contracting platform that's now reaping from its ecosystem's depth and diversity. 
As the main crowd-funding platform in the ICO era of late 2017, the blockchain is actively laying the framework for what is proving to be truly democratizing and liberating finance. 
The elimination of red-tape, paperwork, and mediators now facilitates symbiotic relationships between different protocols.
Leveling the Field: Provide Liquidity and Earn ETH
The DeFi Yield Protocol (DYP) creators are changing the way market participants earn in ETH by providing liquidity in supported pools. 
Holders of the DYP token, the enabling currency and governance token of the DeFi protocol, can supply liquidity in any of the supported liquidity pools and earn ETH. 
The main objective of the DYP protocol, according to creators, is to level the playing field, preventing the lucrative sub-sector from being dominated by whales. 
Their view is to level obstacles, allow everyone, regardless of financial muscle, to fairly earn by supplying liquidity to any of their four pools DYP-ETH, DYP-WBTC, DYP-USDC, and DYP-USDT, or farm, straight from the MetaMask or Trust Wallet. Within the DYP staking pools, 250k DYP tokens will be distributed every month. 
The Ant-Manipulation Feature for DYP Price Stability
Each DYP pool is fitted with an anti-manipulation feature so that liquidity will be fair to all participants and that no whale can manipulate prices to their advantage. 
To further stabilize the prices of DYP, the protocol converts the pool's staking rewards from DYP to ETH every day at 00:00 UTC and distributes them to liquidity providers. 
The amount converted in the DYP staking pool depends on whether a given threshold is exceeded or not. If the price of DYP fluctuates more than -2.5 percent, then the maximum amount of DYP that doesn't affect the price will be swapped for WETH. 
The remainder will then be distributed the next day. If after seven days there are undistributed DYPs, the protocol's governance will vote on whether to burn or distribute tokens to holders.
Users can begin supplying their liquidity tokens from Uniswap into the initial corresponding list of pools and earn ETH. 
The average APY in any of the four DYP staking pools is currently between 249 and 693 percent with earnings fluctuating depending on lock-up periods. The minimum lock-up period is three days and the maximum, 90 days.
Within the DYP Farming pools, there are four different options with rewards starting from 20 to 35 percent APR. The amount earned also depends on the lock-period. Users can opt to lock their DYP tokens from anywhere between a month to four months. 
Locking DYP tokens in the farming pools for 30 days attracts a 20 percent APR while holders who lock theirs for four months receive a higher APR of 35 percent. Rewards can vary from 30k to 100k DYP. 
DYP Pool Features, Tools, and Future Plans
Each pool has the RE-INVEST feature built-in, meaning users can automatically add their daily rewards to the staking pools, compounding their earnings. 
Besides the RE-INVEST function, each pool has the DYP Referral baked-in. For every friend that signs up, the referee earns five percent of their rewards. 
Future developments include launching a DYP liquidity locker for token developers and a tool that captures data stored by leading DEXes, Ethereum blockchain explorers, and liquidity providers. 
Specifically, the locker function is beneficial as it supports the locking of Uniswap's liquidity in multiple pools. However, there will be further improvements, introducing multiple lockers with different unlock times and support for several vesting lockers useful when tapping Uniswap's liquidity.
Additionally, the team plans to launch an ETH Mining Pool where participants receive a 10 percent monthly bonus of ETH earned during that month. 
There is also a plan of launching the DYP Earn Vault, an automated yield farming contract that will initially support ETH, WBTC, USDC, USDT, and DAI with options to lockup in five different periods. 
From the vault, 75 percent of profits are converted to ETH and distributed to liquidity providers. The other 25 percent is used to buy back DYP, improving its liquidity.