Defrauded HashOcean Cloud-mining Investors Seek Reparation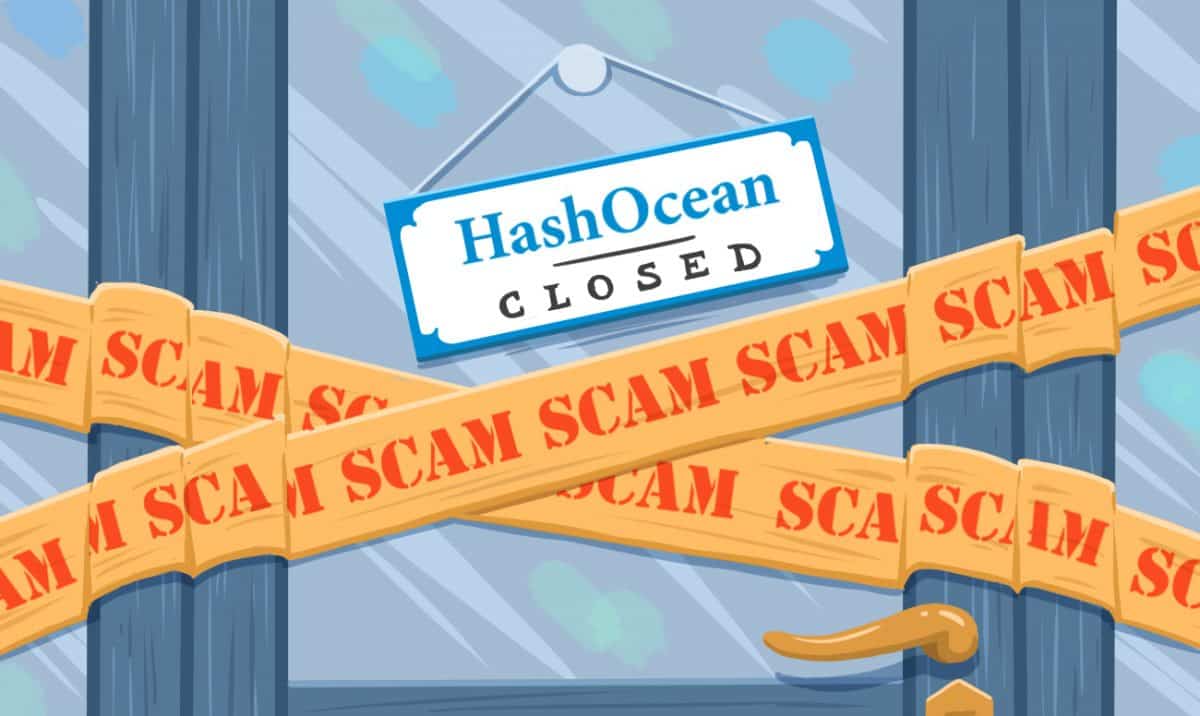 Cloud-mining site Hashocean.com mysteriously vanished some time after 6:00 pm on June 25th 2016. This has come as a major financial blow to the estimated 700,000 users of the site.
In an interview with BTCMANAGER, HashOcean user Chris Butler of Las Vegas, Nevada said that he normally receives a daily email report from HashOcean containing his "Daily Profit Calculation" for participating in the cloudmining scheme. According to Butler, the last the calculation he received was on June 25th 2016: since then, there hasn't been another email or any verified activity from HashOcean.

The site has disappeared, along with their social media accounts and customer support. The disappearance of HashOcean is not entirely unexpected. In a Fraud Risk Assessment conducted by digiconomist.net, the assessor called HashOcean a Ponzi Scheme. A Ponzi scheme, named after infamous, criminal/conman Charles Ponzi, is a fraudulent investment scam where the scammer pays returns to its investors with newer investors' money. When the payout become untenable, the perpetrators disappear with the remaining funds and later investors are left in the lurch.
What can defrauded investors do?
Several petitions have been organized around the world, calling on authorities to pursue the people behind HashOcean and to investigate the cloud-mining industry in general.
"Since there is neither regulating institutions nor reliable sources of information, we have decided to open this channel to all users and supporters of cloud mining, people that believe in a transparent mining process. We created this petition to be able to ask FBI and other similar institutions to trace the people in charge of www.hashocean.com," states one Avaaz petition started by Hugo T. of Brazil.
"700.000 users want their money back and the supporters of Cloud Mining deserve a reliable mining process," states another petition, started by Adam A.of the United Kingdom. A third petition, started by Gonzalo D. of Argentina, is also being hosted by Change.org.
The three campaigns have gathered over 5000 signatures combined, as of July 6.
Two Facebook groups seem to be offering some support to former HashOcean investors.
Find Hashocean appears to be a community-based page where people can share information that will help to track down the entities behind the company.
On the other hand, a "white hat" group called Kypertech claims to be serving as an advocate for "legal and fair use of the internet and its immeasurable data cloud." Their focal point is cryptocurrency and the many con artists that prey on that community.
Kypertech's official Facebook page updates HashOcean users on progress the group was making to track down the people behind the scam. They also have posted warning to users to be cautious when searching online for information about the HashOcean mystery. They pointed out that some sites, like www.hashocean.solution, while appearing official are not actually associated with HashOcean and are not able to process refunds: they are simply secondary sites hoping to further defraud desperate clients who have lost their investments. The actual role of Kypertech in this hunt, however, is unclear.