Deribit ETH perpetual futures open interest hits new 3 year high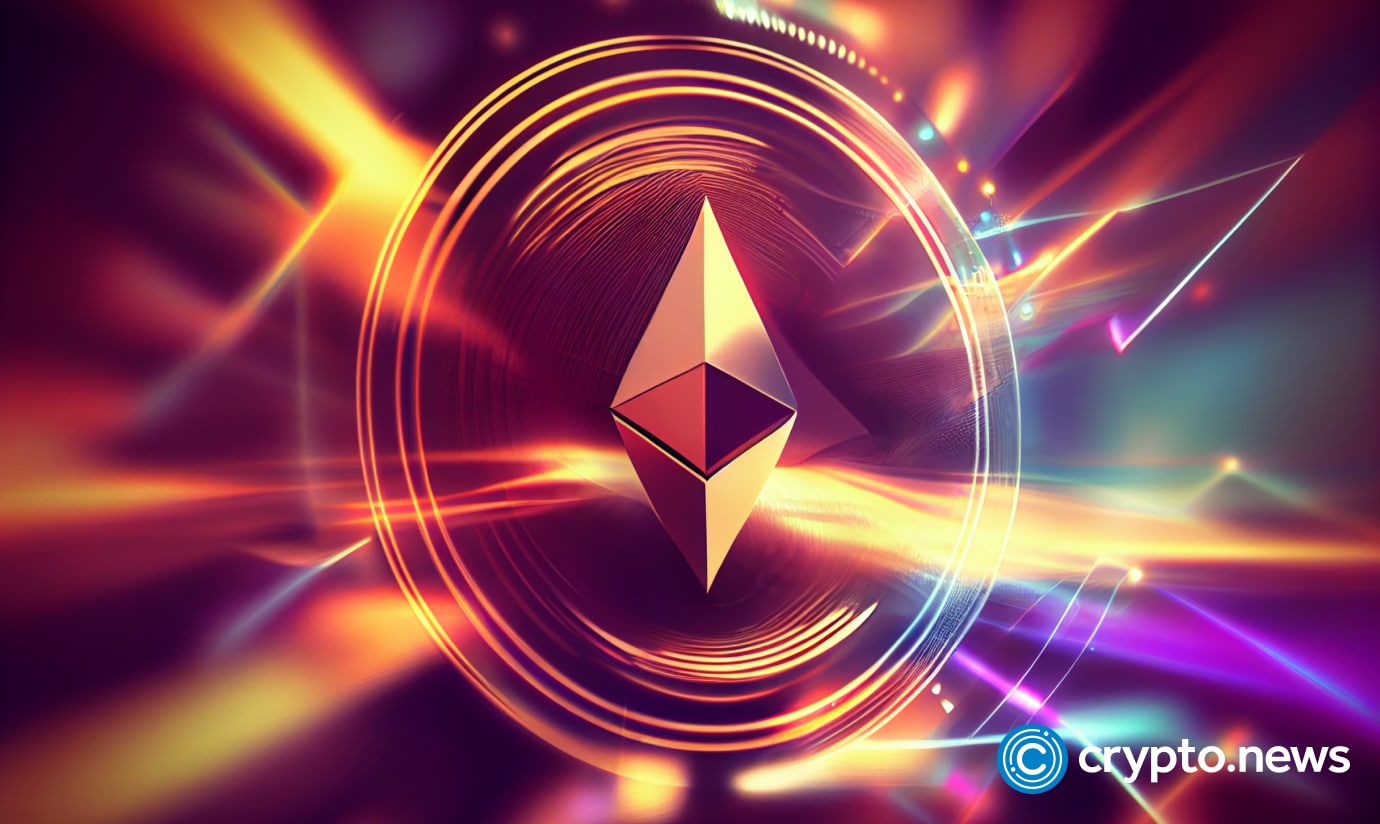 Ethereum (ETH) has recently achieved a milestone in the derivatives market as the open interest for its perpetual futures contracts on Deribit surged to a three-year high of $544,931,613.
The new record surpasses the previous three-year high of $542,762,684, which was observed on April 20, 2023, highlighting the growing interest and market participation in ethereum's perpetual futures trading.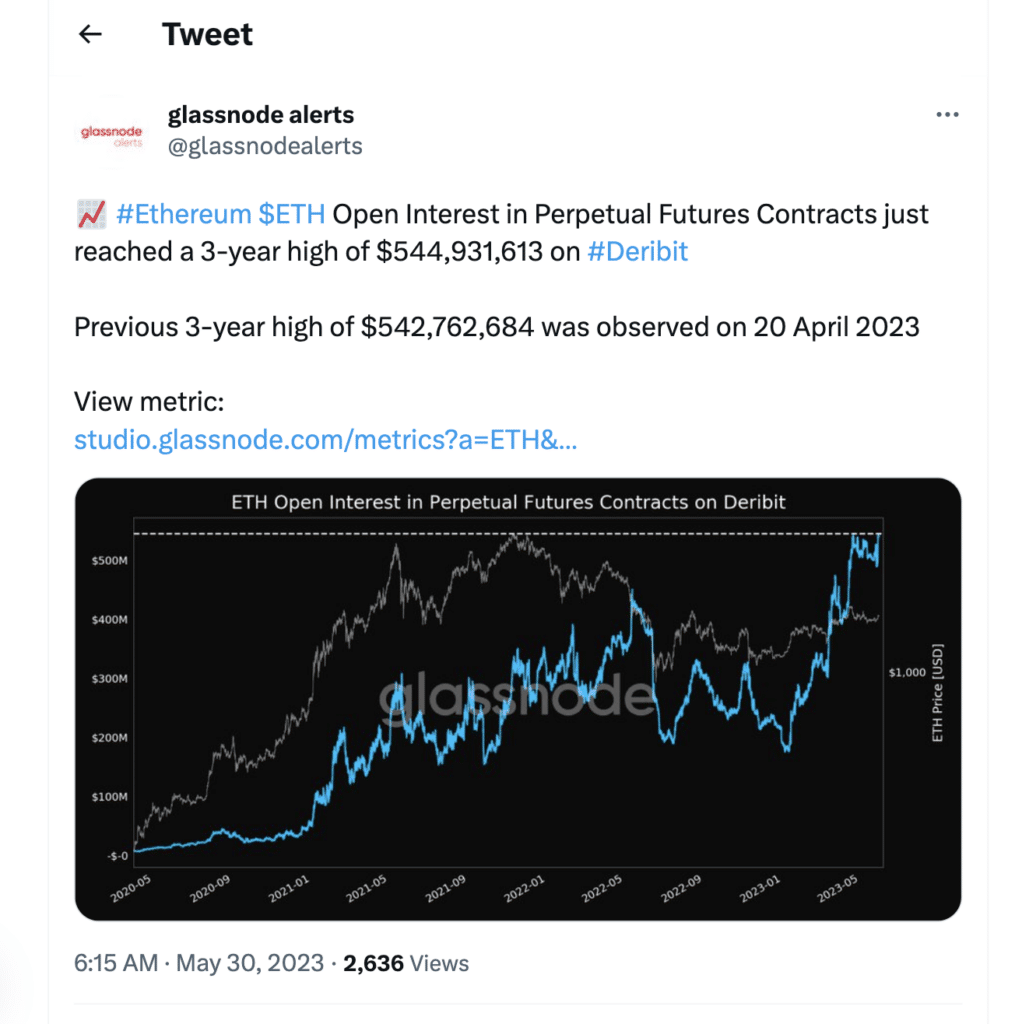 Interest is growing
Deribit, one of the world's largest crypto derivatives exchanges, has recently reported a three-year high in total value of outstanding positions in ethereum on the Deribit platform.
Open interest is a metric worth noting since it reflects the amount of money invested in derivative contracts and indicates the level of market participation and trader interest in ethereum's future price movements. 
Futures contracts have served as a popular tool for investors and traders. These derivative instruments allow parties to defer payment and delivery until specified dates in the future, enabling them to speculate on the price movement of various assets.
In contrast, spot contracts facilitate the immediate buying and selling of assets.
Within the realm of futures contracts, the variant of perpetual contracts do not have a fixed settlement time or expiration date. This characteristic gives them additional appeal to traders seeking long-term positions in the market.
Ethereum perpetual futures contracts and ethereum prices are closely linked as the value and performance of perpetual futures contracts are derived from the underlying asset, which is ethereum itself.
After news of this milestone being reached on Deribit, ethereum prices have risen 0.61% in the last 24 hours reaching $1902.64. Although rumors of a possible China-led crypto price bull run, may be attributed to the increase in ethereum (and bitcoin) prices.
This milestone comes one month after the Deribit platform announced the introduction of free trading for bitcoin and other digital tokens, igniting a new wave of competition among digital asset exchanges.