Despite Recent Bitcoin Price Dip 'Hodlers' Conviction Remains Strong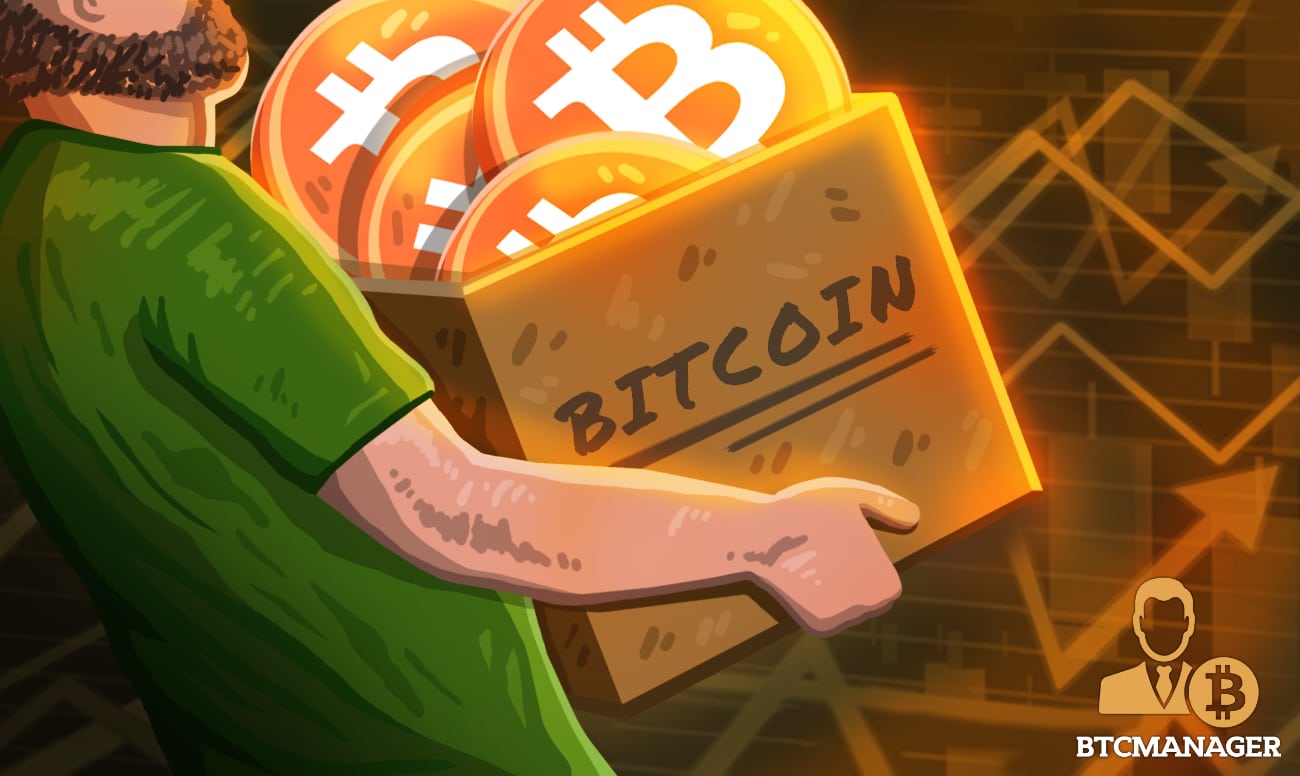 Glassnode has revealed in its May 3, 2021 newsletter that on-chain data shows bitcoin (BTC) and ether (ETH) hodlers remain confident that the bull season is not over yet despite the latest dip in the price of the world's flagship crypto. Demand for stablecoins like tether (USDT) and others has continued to increase as they remain the choice base trading pair for traders.
Hodlers Conviction Very Strong 
Indeed, the 2021 cryptocurrency bull season is one like no other in the history of the cryptocurrency ecosystem, as institutional investors have continued to pump in hard currency into the markets, sending the price of bitcoin and other cryptocurrencies to record highs. And if Glassnode's "Week On-Chain" newsletter for Week 18, 2021, is anything to go by, the march to the moon is far from over despite the current BTC price correction.
According to the report, on-chain data for bitcoin (BTC), the world's number one cryptocurrency, and ether (ETH), the world's largest altcoin, show that investors are spending less and hodling more, as they strongly believe that the cryptoassets price increase is yet to reach the peak.
The researchers wrote:
"Since April 8, more coins have been maturing than were spent, and this metric hit a 6-month high of 96.5k BTC maturing per month. The total BTC supply held by LTHs has also started trending higher after a period of net distribution and spending. This metric further reinforces that on aggregate, more coins are remaining dormant and hodled by strong hands, than are being spent by long term hodlers (LTHs) to realize profits."
For those who are unaware,  Glassnode classifies coins held in wallets for more than 155-days as Long Term Holder  (LTH) coins. 
Demand for Stablecoins & Ethereum Surge
Notably, the analysts have also revealed that the increase in hodlers activity is also having a positive effect on stablecoins like tether (USDT), as these less-volatile cryptoassets have become the preferred base trading pair across the industry.
Tether's (USDT) outstanding supply has increased by $1.48 billion this week, taking its total minted supply to over $51.78 billion. In the same vein, USD Coin (USDC) supply also increased by roughly $1 billion in the past week, while other stablecoins like Binance USD (BUSD) and DAI have also increased significantly.
"As the total supply of stablecoins increase, it suggests an increased 'buying power' of crypto-native capital that can quickly be exchanged and traded into bitcoin and other cryptoassets," Glassnode added.
In late April 2021, Ethereum miners increased the gas limit to 15 million in a bid to reduce network congestion, make transactions cheaper, and ultimately alleviate the suffering of users. Glassnode notes that the move has paid off handsomely, as the network's throughput has hit a new ATH of 16.5 transactions per second from the previous 13.5 TPS recorded in 2017.
What's more, the analysts have also hinted that ether (ETH) holders are actively removing their coins from centralized exchanges and pumping them into DeFi smart contracts, a phenomenon that has contributed to the coin's recent price increase.
At press time, the price of ether (ETH) sits at $3,397, with a market cap of $393.22 billion. Bitcoin, on the other hand, is struggling to move above $55,270 and its market capitalization is hovering around $1.04 trillion, according to CoinMarketCap.