Deutsche Börse Stays Ahead of the Crypto Curve with Blockchain-Exclusive Research Group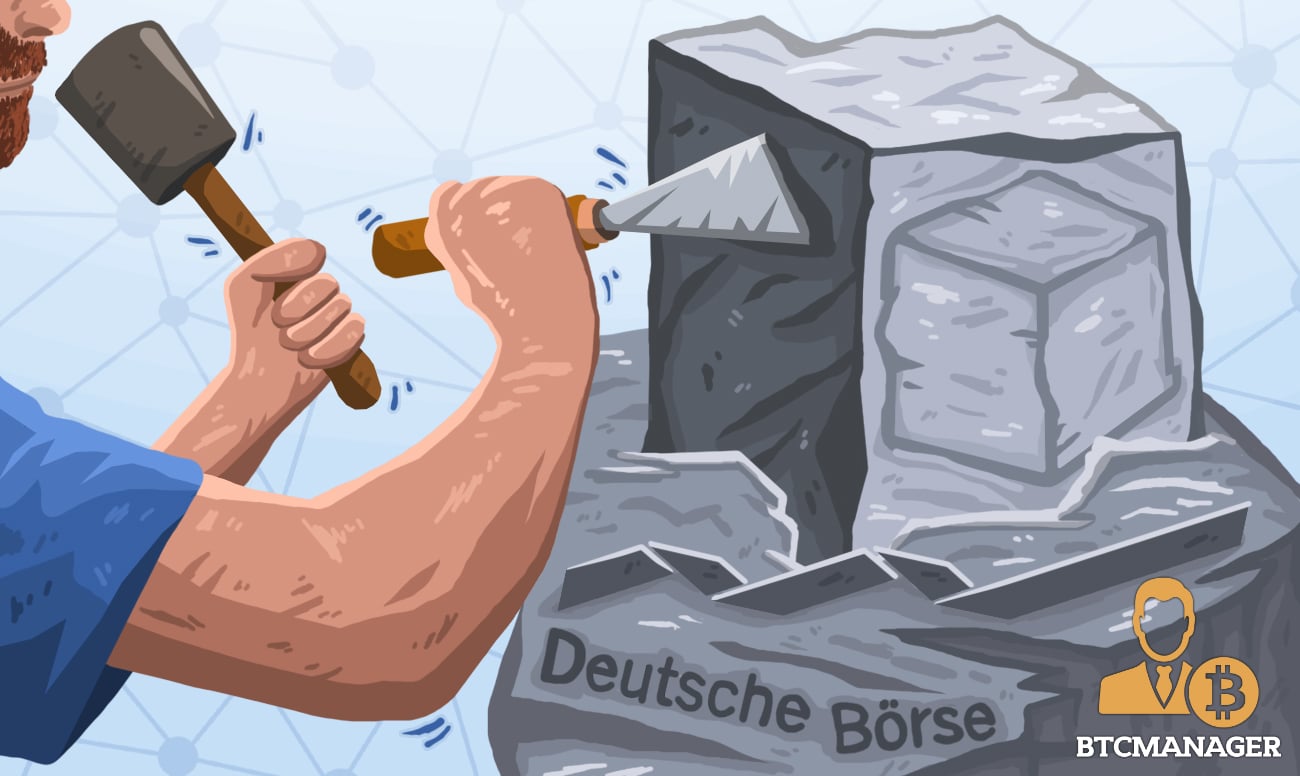 On September 3, 2018, reports emerged that the Frankfurt-based Deutsche Börse has assembled a 24 person team to explore the potential behind blockchain technology. The move comes in a long line of similar announcements and cements the financial heavyweight's embrace of novel technology.
Leaning In: The Future of Finance
Before integrating some form of digital ledger technology (DLT) on a broad scale, the German exchange will first focus on the market shaping prospects of the innovation. The group titled, "DLT, Crypto Assets, and New Market Structures," will be spearheaded by Jens Hackmeister, formerly the Chief of Staff to Deutsche Börse's CEO. He will be accompanied by deputy Eric Leupold and 22 other members hoping to position the group at the forefront of financial innovation.
Their interest, among a handful of others, will revolve around equity funding (ICOs), decentralized secondary market platforms, and blockchain-based custody solutions. The difficulty, of course, will be in determining the direction and pace of innovation. It is possible, according to Hackmeister, that unforeseen applications will also be pursued in the future.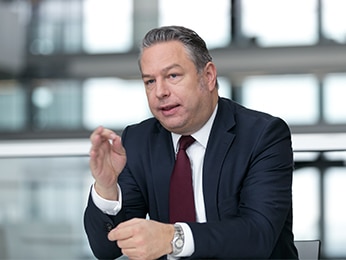 Jens Hackmeister will lead the DLT-focused research group for Deutsche Börse.
(Source: Deutsche Börse Group)
In a Deutsche Börse blog post, the project head explained that "Looking at the pace of technological progress and the transformational potential that lies in Blockchain, we probably stand at the beginning of a new era that could be disruptive for the whole industry. The challenge is that we don't exactly know where this will lead to."
The limits of the initiative are also evident; Hackmeister reminds that while blockchain technology may reveal new financial realities, it will not solve all current problems. "Of course, the expectations are high, and not all of them will be fulfilled – blockchain will not be the answer to all our questions. The digital economy, in general, is heading for decentralization," he iterated.
Previous Crypto Initiatives
Despite Hackmeister's reticence to claim an immediate overhaul of all financial models, Deutsche Börse has been betting on severe disruption in the sector. The group's grander vision ("Roadmap 2020") includes a series of other convergent technologies. These include big data & analytics, robots & artificial intelligence, and cloud technologies. The soup of buzzwords was announced back in May 2018 and will be adopted in so far as they serve the company's bottom lines.
Also in May, Deutsche Börse also described it's consideration to offer bitcoin-related products. The company's head of clients Jeffrey Tessler said that they were focusing on "the underlying transaction which isn't the easiest thing to do." In 2016, the exchange teamed up with Germany's Central Bank to develop a prototype for a blockchain-based securities settlement system.
A member of the Deutsche Bundesbank's Executive Board, Carl-Ludwig Thiele, explained that "with the blockchain prototype, the Deutsche Bundesbank and Deutsche Börse want to work together to find out whether this technology can be used for financial transactions, and if so, how this can be achieved."
In such a crypto-friendly regulatory environment, it comes as no surprise to see formal financial institutions begin exploring novel solutions to age-old obstacles.