Growing Developer Interest In Moonbeam Confirms The Viability of Multi-chain Interoperability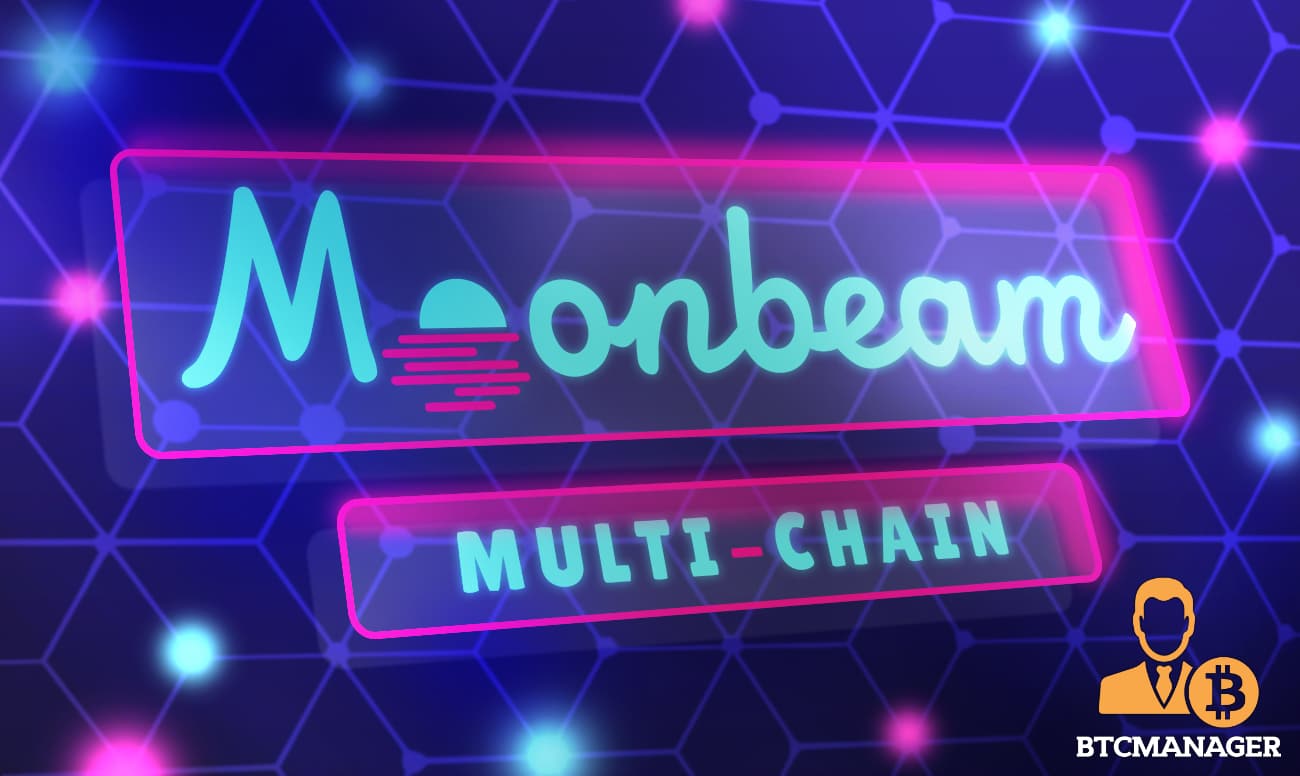 Multi-chain support for projects and developers has become an increasing topic of debate lately. It is no longer sufficient to focus on one blockchain or layer to achieve long-term goals. Moonbeam's recent Illuminate/21 event celebrated the various multi-chain projects built on this technology. 
Cross-Chain Interoperability is A Must
The time of building applications, products, and services for one blockchain is a bygone era. Any self-respecting team of developers will automatically explore bridging to other blockchains or provide services to facilitate cross-chain interoperability. Moonbeam is one of the projects tackling that issue head-on, making it easier for [Ethereum] developers to deploy apps on Polkadot using their trusted tools.
Providing compatibility between Etheruem and Polkadot is an integral first step toward achieving composability. As Moonbeam is compatible with Ethereum addresses and benefits from a full EVM implementation, developers can "port" their existing smart contracts and DApps to this new ecosystem with ease. 
In a future iteration, Moonbeam will serve as a parachain for Polkadot. In essence, it will gain shared security from the Polkadot relay chain and integrate with all other chains connected to Polkadot. As there are partnerships with numerous applications to expand to Moonbeam and a native utility token to pay gas fees, developing and deploying a multi-chain strategy will become significantly more accessible for existing and future Ethereum projects.
The Growth of Moonbeam
During the recent Illuminate/21 event, the Moonbeam team spotlighted the various multi-chain applications being built on the network today. The ecosystem has come a long way since its inception in late April 2020. Several prominent developers and project representatives attended this online event to share their vision on multi-chain capabilities and how they are putting their vision into action.
Attendees for Illuminate/21 included:
Moonbeam Founder Derek Yoo
Chainlink Developer Advocate Patrick Collins
Polkamarkets co-founder Rui Teixeira
Bitcoin.com Exchange CEO Danish Chaudhry
MyNFT and Cryptograph CEO & Co-Founder Hugo McDonaugh
What makes that list interesting is the different aspects of cryptocurrency being represented. Ranging from an NFT platform to a centralized exchange and other teams building on Polkadot technology, there is an apparent demand for multi-chain capabilities. Moreover, the people who attended this Moonbeam event are either interested in that ecosystem or want to keep tabs on bridging Polkadot to Ethereum and vice versa. The one-chain approach is clearly losing traction, which is beneficial to the growth and evolution of the broader industry. 
Closing Thoughts
There was a lot of interest in the Illuminate/21 event to showcase the growth and development for the Moonbeam ecosystem. Numerous representatives and innovators were eager to showcase their product or interact with the community. As one of the many projects trying to achieve interoperability between different blockchains. Moonbeam appears to be ahead of most competitors.
Keeping that momentum in place will be the next primary objective to overcome. Although there is great interest and plenty of developer activity, other projects will not rest on their laurels. Giving developers options will often yield the best results for all parties involved. The current partnerships in place for Moonbeam will prove beneficial, as a multi-chain approach is essential to achieve the next level of mainstream adoption.