DIFX Academy Launches: Educating the Best Trading Practices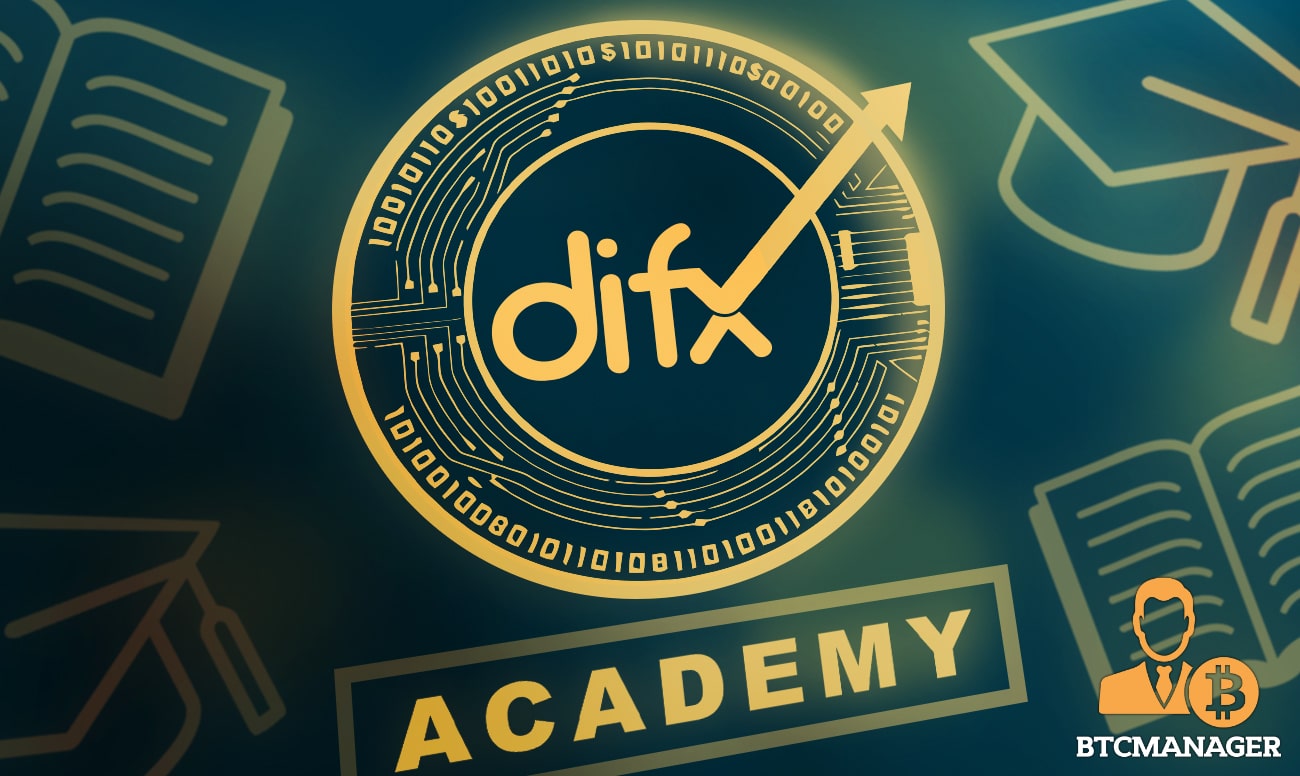 Cryptocurrencies have been around for over a decade, yet still, the majority of the population remains uneducated about the technology and its potential. This unawareness is exploited endlessly by certain agents that feed on unfair practices and censored information. No wonder people are wary about the new financial system and tend to avoid the industry as a whole.
The Solution? It is simple, generating awareness about every part of the cryptocurrency, blockchain, and DeFi world. Luckily, DIFX has taken upon the role of educator and designed an online academy solely to generate awareness about cryptocurrency trading.
DIFX Academy is synonymous with the company's ideology of providing beginner and advanced traders, investors, and institutions with a simple and easily understandable interface that provides the best tools of centralized and decentralized finance. DIFX Academy will be a revolutionary platform that will encourage crypto adoption to a whole new level. 
DIFX Academy
DIFX Academy is an online glossary of several lessons, all recorded and taught by professional crypto traders with years of on-hand experience. The cryptocurrency ecosystem is a highly volatile and unpredictable space that beginners cannot navigate efficiently without constant help. 
As a result, the beginners make wrong choices such as trading with a loss, choosing the wrong trading platform, not diversifying their portfolio, etc. These mistakes generally result in significant losses discouraging them from the cryptocurrency world forever. 
DIFX Academy aims to remedy that and offer beginners and advanced traders, institutions, and investors an opportunity to understand the inner mechanism of the crypto ecosystem in-depth from the masters of the space. 
DIFX Academy caters to beginners and advanced users alike and offers beginner and advanced level courses. The courses are taught by professionals in an animated video format for better understanding. The DIFX Academy is divided into three parts, 
– Introduction Courses
– In-depth Courses
– EBooks
Introduction Courses
Introduction courses, as the name suggests, prepare new users to enter the crypto world. These courses include several courses with multiple lessons in a single course. The introduction level course will allow users to understand A to Z about the basics of crypto trading. 
In-depth Courses
In-depth Courses are designed for users with some prior experience in the trading world. They can revise their knowledge and understand the do's and don'ts of crypto trading. These courses also include trading strategies used by professional traders to maximize profits. 
EBooks
DIFX Academy lists several eBooks about understanding the crypto trading world that can help traders to equip themselves with knowledge before diving headfirst into crypto trading. 
All of the courses are simplified to provide a deeper understanding of the crypto world to new and existing traders. DIFX Academy is fitted with several tools such as a calculator that can help learners to check the trading value of cryptocurrencies in real-time. Users can even share the courses using a share link to encourage other users to join the platform. 
DIFX is a disruptive platform that aims to create a hybrid working model of a centralized and decentralized exchange with atomic swaps and blockchain technology. The company dissolves vague and abysmal trends in the cryptocurrency exchange and payment remittance industry. DIFX Academy, by educating traders, will push DIFX closer to its goal.