No, DigiByte (DGB) Is Not Falling Victim to a 51% Attack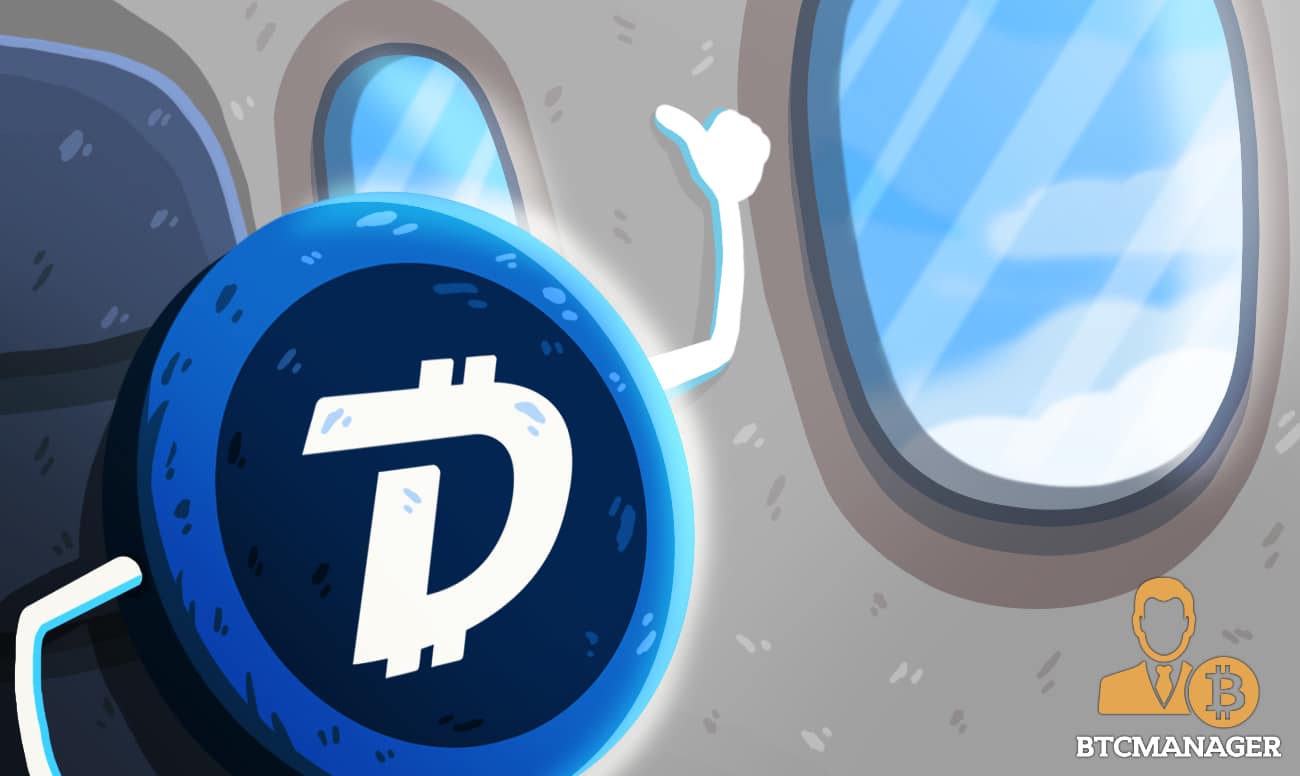 For the past few days, sourcing information from a Reddit post, a few cryptocurrency media publications have been running stories on DigiByte (DGB) highlighting the blockchain project's alleged susceptibility to a 51% percent. In response, Jared Tate, the founder of DigiByte, took to Twitter to clear the air proving such allegations to be unfounded.
Putting Rumors to Rest
DigiByte (DGB), an open-source decentralized blockchain project focused on cybersecurity was recently alleged to have certain hashpower discrepancies. Essentially, a few cryptocurrency media outlets speculated the possibility of a potential 51% percent being carried out on the DigiByte blockchain.
To put such unconfirmed allegations to rest, Jared Tate, in a series of Tweets, separated facts from flak pertaining to DigiByte's alleged susceptibility to a 51% attack.
1/12 Lets explain #DigiByte #MultiAlgo mining in detail. DGB uses 5 mining algorithms: SHA256, Scrypt, Qubit, Skein & OdoCrypt. Each algo gets 20% of all blocks mined. If you threw all $BTC SHA256 mining power in world at DGB you only get 20% of blocks.https://t.co/Ok71LkB4Hz

— Jared Tate ©️ (@jaredctate) April 27, 2020
Tate explained that Qubit and Skein algorithms account for 40% of DigiByte's mining pool at all times and in any instance of a drastic rise in hashpower, DGB's protocol automatically makes the necessary difficulty readjustments to the rest of the three algos – SHA256, Scrypt, and Odocrypt.
Such a mining mechanism makes it extremely difficult for ill-scheming miners to dominate or establish any sort of monopoly over the DigiByte blockchain. Tate added the pace of difficulty adjustment of DigiByte is faster compared to that of Bitcoin (BTC) and Litecoin (LTC).
Tate noted that unlike numerous other single algo system blockchain networks, DigiByte's multi-algo system sets an independent difficulty for each of the 5 algos associated with DGB mining infrastructure.
Notably, DigiByte's Chief Fun Officer, Joseph Spackman, also shared some data to prove how stories floating around that claim an impending 51% attack on DigiByte are misleading. He added that the DGB network is far more decentralized than that of LTC or BTC.
Short answer for those concerned about a #DigiByte 51% attack: They're mislead & grasping at straws!$DGB is far more distributed than $LTC / $BTC, I'm genuinely not concerned in the slightest
There's 2x unknown miners, mining honestly, working as intendedhttps://t.co/GcbgyldZOq pic.twitter.com/AOfq7krNjN

— Josiah '🧙‍♂️' Spackman (@ChillingSilence) April 27, 2020
Compared to the likes of BTC and LTC, whose block difficulty is adjusted after every 2106 blocks (roughly taking 2 weeks and 3.5 days, respectively), DigiByte's difficulty is adjusted every 1 block for all 5 algos which further bolsters its security mechanism and mitigates the risk of its mining infrastructure falling victim to an enterprising miner.
Clearing the Cobweb of Misinformation
Giving an example, Tate noted that in a hypothetical situation of an attacker accumulating 99% power of 1 algo and 40% of other 4 algos, they would still only be able to command 47.9% of DigiByte's net hash which would still not be enough to orchestrate a 51% attack.
6/12 An attacker with 99% of 1 algo & 40% of other 4 algos would still only gain 47.9% of net hash. You can play around with the numbers yourself with geometric mean calculator: https://t.co/ESerYqb0e4

— Jared Tate ©️ (@jaredctate) April 27, 2020
Tate further strengthened his argument by citing the "inaccurate misinformation" shared by Litecoin (LTC) proponent Charlie Lee in 2018. At the time, Tate said that DigiByte had fixed the infamous difficulty adjustment bug via its "Multishield" difficulty adjustment which essentially ensures a fair and equitable 20% distribution of hash power among all the five algorithms. The adjustment is also able to quickly detect any sudden surge in hash power on the blockchain.
He Tweeted:
@SatoshiLite is sadly misinformed. He fails to mention the wide open #Litecoin diff adjustment bug still plaguing $LTC & $BTC that #DigiByte fixed 4 years ago w/ #DigiShield, now used by many others. You need 93% of 1 algo & 51% of other 4 to attack $DGB. https://t.co/fSwUxPzuNj

— Jared Tate ©️ (@jaredctate) June 6, 2018
Concluding, DigiByte founder said a massive increase in the price of a digital token is expected to attract an increase in the mining activity of the concerning cryptocurrency. At press time, DGB trades at $0.11 with a market cap of more than $144 million.