DigiByte Foundation Launches "DigiBee" Donation Platform to Foster Community Involvement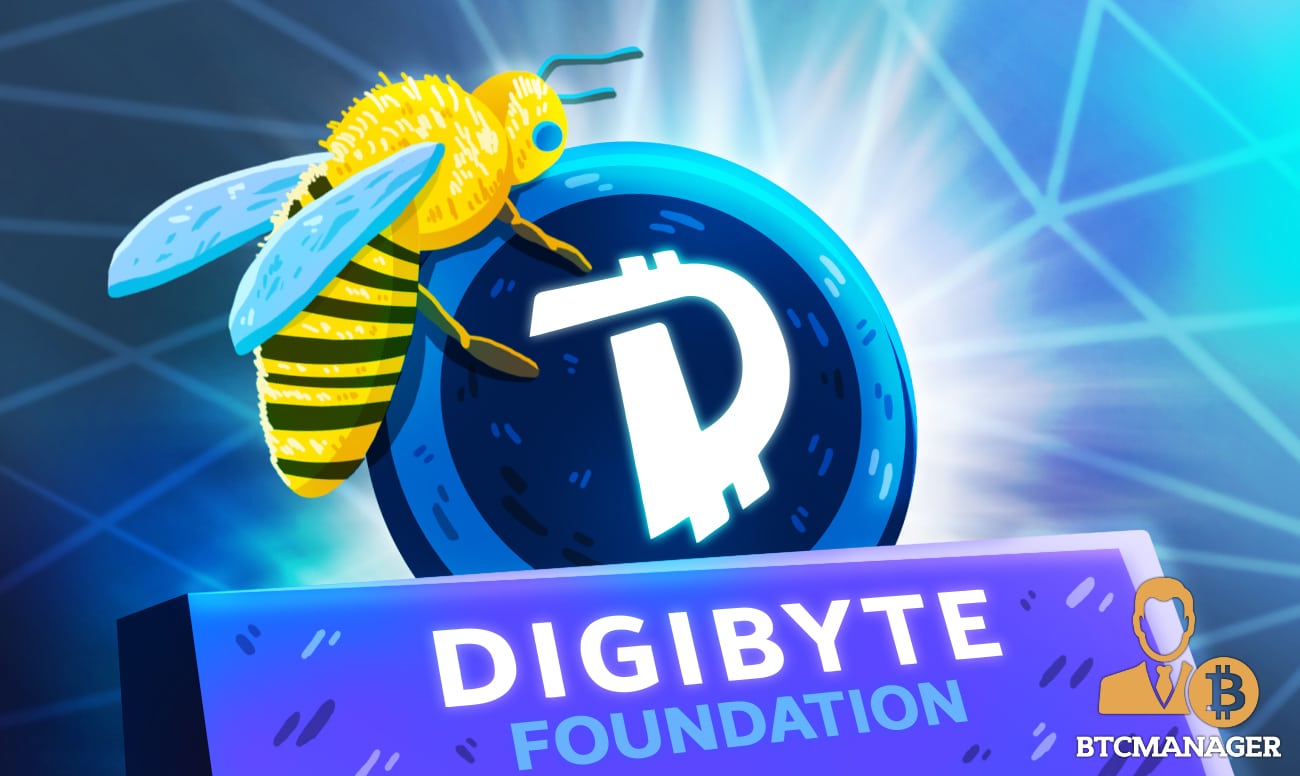 DigiByte Foundation, the entity behind scalable Proof-of-Work (PoW) blockchain network DigiByte (DGB) today announced the launch of the DigiByte Foundation donation and DigiBee registration platform.
Further, Rudy Bouwman, Secretary and Vice Chairman at DigiByte Foundation announced that the Proof-of-Concept (POC) of Soyyo — a DigiByte Self-Sovereign Identity (SSI) app with Zero-Knowledge Proof (ZKP), developed by the DigiByte Foundation and Softtech will soon be launched in the DGB ecosystem.
Get Directly Involved in the Development of the DigiByte Ecosystem
In a bid to encourage active community participation in charting its future course, DigiByte today announced the launch of the DigiByte Foundation donation and DigiBee registration platform.
The #DigiByte Foundation donation and #DigiBee registration (optional) platform is live!
Choose how to allocate your donation! Real time balances and honorable mention on our website will follow.
Registration as 'DigiBee' entitles future voting. @SoyyoID https://t.co/HIVjg3IzB2 pic.twitter.com/pmGIGi2m2x

— DigiByte Foundation (@DGB_Foundation) July 14, 2020
The newly unveiled platform gives DigiByte community members an opportunity to directly contribute to the growth of the DigiByte ecosystem. Through donations, the DigiByte community can aid in the maintenance and further development of the DigiByte project, the development of DGB-based applications, marketing, maintenance of hardware infrastructure, and much more.
Users can register as "DigiBee" to ensure they get voting rights in the near future and make themselves heard for any decision where the DigiByte Foundation deems community participation necessary. These could be decisions pertaining to the selection of projects, allocation of funds, (re)election of board members, among others.
Individuals can choose how to allocate their donations, as the platform provides options with regard to "destination" for donations. DigiByte members can also choose to make donations voluntarily with name or alias on the website or anonymously if they are not too keen on availing voting rights.
The announcement noted that it would not allow anonymous voting because of the risk of fraud.
DigiByte will soon display real-time balances and honorable mentions on its website, the announcement reads.
Soyyo App POC to Launch Soon
As previously reported by BTCManager, DigiByte joined V-ID blockchain's VIDT data solution – a blockchain-powered multi-cloud and multi-chain data verification system. At the time, DigiByte said it will collaborate with V-ID blockchain to work on numerous data security projects.
Now, it would seem the joined efforts in the background are finally coming to fruition as DigiByte and V-ID are getting ready to launch the POC of Soyyo – a blockchain-based SSI app that leverages ZKP to guarantee privacy to its users.
Validation and Verification using the @v_id_blockchain terminal and #DigiByte blockchain. A great use-case is in the works. #StayTuned https://t.co/5LRuoh8IFT

— Rudy Bouwman (@RudyBouwman) July 14, 2020
The Soyyo mobile app uses V-ID's terminal and DigiByte blockchain for validation and verification of social media accounts and has plans for further commercialization in the future.
DigiByte community members interested in becoming DigiBees have a tremendous opportunity at hand by participating in the DigiByte Foundation voting process and kick-starting the exciting DigiByte use-case.