DigiByte Foundation Agrees Strategic Partnership With LCX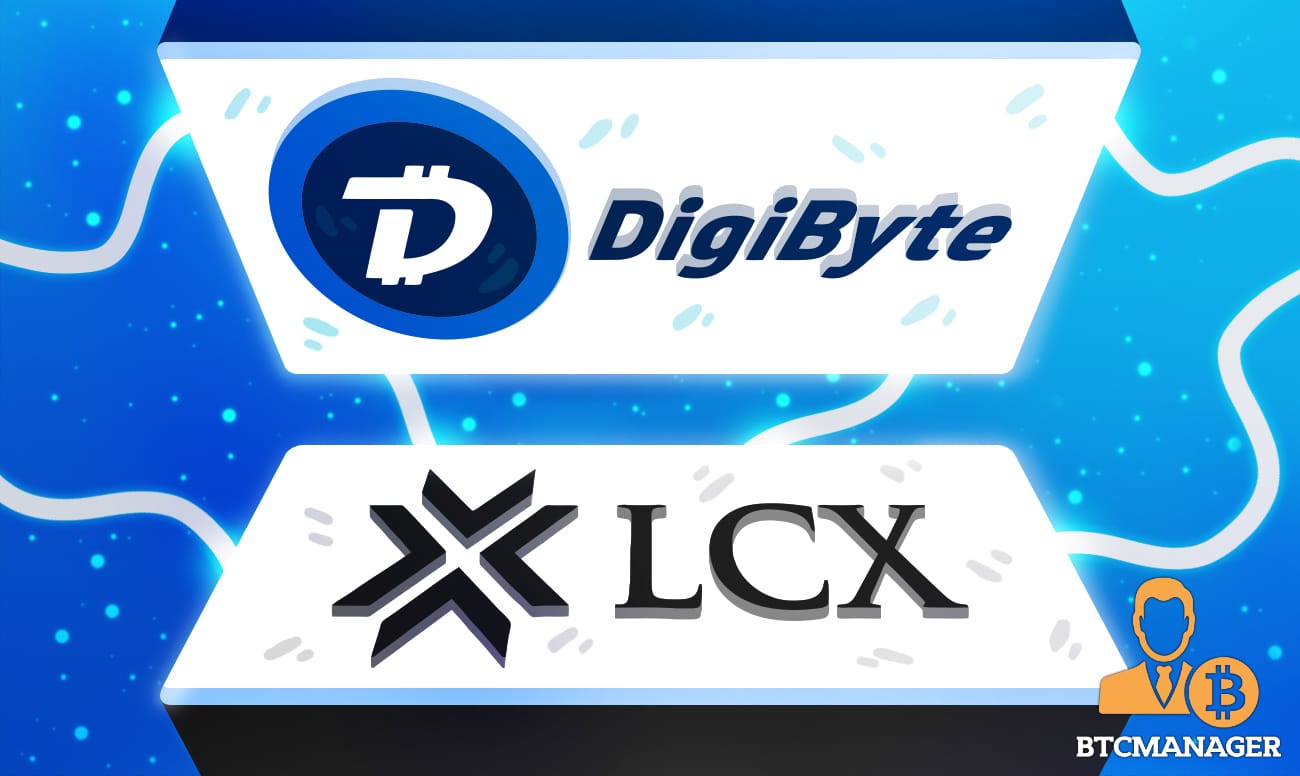 DigiByte Foundation, a non-profit organization that oversees the activities of leading blockchain platform DigiByte has announced a strategic partnership with LCX. The partnership was revealed on April 14 and represents a significant milestone for the DigiByte ecosystem. 
LCX to List DGB as part of Partnership 
The partnership will enable LCX and DigiByte to leverage technological and legal infrastructure as part of the next step of the DigiByte ecosystem. As part of the partnership, LCX will implement DigiByte blockchain within its ecosystem. This includes running a blockchain node and integrating wallet support. 
 LCX will also list DigiByte native coin $DGB on the LCX exchange. Also, both companies will collaborate to work on a new ecosystem focused on enterprise and consumer applications. 
Speaking on the partnership, Hans Koning, Chairman of DigiByte Foundation, expressed his delight.
"Brace for impact! With this partnership, we are moving one step forward towards our vision to establish a thriving ecosystem with DigiByte as the foundational layer."
Monty C.M. Metzger, CEO of LCX, expressed similar sentiments about the partnership.
"We are honored to work with one of the pioneers of the crypto industry. This alliance with DigiByte will be a huge leap towards our goal of providing innovative and compliant solutions leveraging our LCX platform."
A Major Milestone for DigiByte Ecosystem 
This partnership with the Liechtenstein crypto-asset exchange (LCX) represents a significant boost for DigiByte in its bid to develop novel crypto products. 
DigiByte is one of the oldest blockchain platforms in existence, having launched in January 2014. It offers a truly decentralized UTXO blockchain network with faster confirmation times while offering security and scalability. 
Partnering with LCX is no mean feat as the exchange is a regulated fintech company that focuses on digital asset trading, compliant token offerings, and tokenization. Listing DGB shows that the DigiByte project fits into the ideals of LCX and is a major plus for its ecosystem. 
Looking at some of the tweets from LCX and DigiByte Foundation It looks like there is a team of experienced professionals that is ready to start a corporation with a focus on blockchain as a service to deliver products and applications to corporate enterprises and consumers, with DigiByte blockchain technology embedded. LCX appears to be the right partner to provide the necessary support and resources to get this venture started.