DigiByte Founders Meet U.S. Authorities for Wider Blockchain Adoption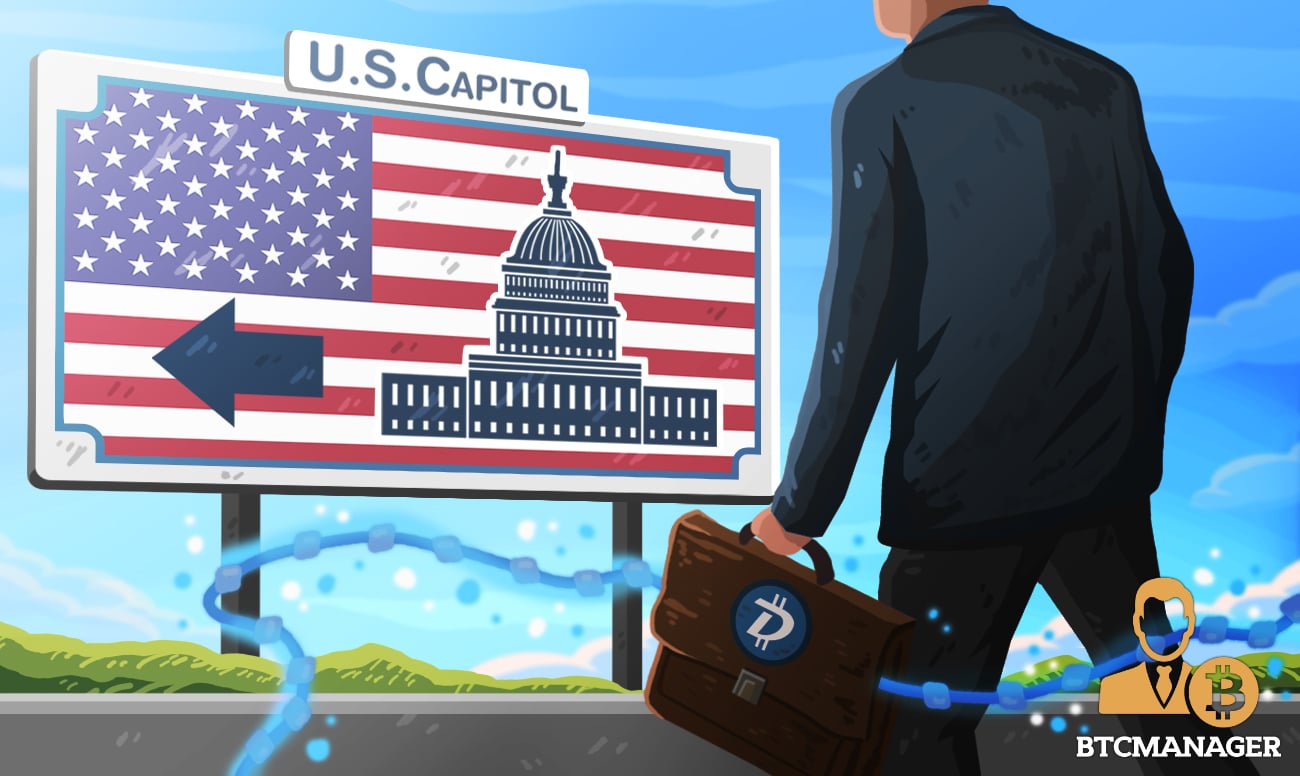 Jared Tate, the founder of DigiByte (DGB), one of the oldest and genuinely decentralized blockchain projects, has met with the United States government in Washington DC concerning distributed ledger technology (DLT). Rudy Bouwman, Vice-Chair of the DigiByte Foundation has predicted that 2020 will be the year for blockchain to go entirely mainstream, as people in government are finally paying attention to the revolutionary technology, according to a tweet on January 14, 2020.
Is Another Moon Season Upon Us?
Per the tweet published by Rudy Bouwman, Secretary & Vice Chairman of the DigiByte Foundation, Jared Tate has taken the blockchain movement to Washington DC, the U.S. sit of power, and the former firmly believes that this may be another excellent year for the blockchain and cryptocurrency ecosystem as some doors are opening for DLT and people in the government are beginning to pay more attention to the innovative technology.
#DigiByte's founder Jared Tate in Washington DC for meetings about #Blockchain.
"There are some doors opening and people paying attention within the government"
2020 is going to be the year that Blockchain goes mainstream. Let's make DigiByte a frontrunner! https://t.co/ANOT0toz1y

— Rudy Bouwman (@RudyBouwman) January 14, 2020
Interestingly,  in a live video, Tate stated that the Congressional Blockchain Caucus is now more determined to promote the broader adoption of blockchain technology in the nation and beyond.
It's worth noting that Tate's efforts to promote blockchain technology is quite important, since he's a former U.S. Senate Page and had worked in the U.S. capitol for six months in 2005, and as such he could have close ties with top U.S. government officials.
DigiByte (DGB) Aiming for the Moon
While there are nearly 3,000 blockchain projects currently in existence, only a handful of these platforms are serious projects and DigiByte is one of the projects occupying the frontline.
Tate also announced earlier this year that the foundation will start the development of a new real decentralized stablecoin, called the Digidollar (DUSD), to be launched on the DigiByte blockchain. He criticized other centralized stablecoins that are currently available in the market.
Earlier in November 2019, BTCManager reported that the DigiByte community had launched its own Foundation, as part of larger plans to create more awareness about its platform, protect the decentralization and promote the growth of its ecosystem.
The DigiByte project has experienced its fair share of turbulence, as DGB was recently delisted by Poloniex cryptocurrency exchange after Jared Tate engaged in a Twitter combat with Justin Sun, Tron's founder and co-owner of Poloniex.
1/8 Im disgusted by all these #TRON trolls/bots attacking me & hyping a 100% premined & completely centralized network like its the most decentralized gift from god. Now #Poloniex has turned into a $TRX shill factory after making off w/ US customers sensitive data. Fact time:

— Jared Tate ©️ (@jaredctate) December 4, 2019
DigiByte's native altcoin, DGB is up by over 11% ($0.006632)  within the past 24 hours, though it is about 33% down from its price as of January 2019 ($0.010043).
Also, the asset is currently the 57th largest cryptocurrency after its market cap declined from $134 million in January 2019, to $84 million.
In related news, BTCManager informed on November 14, 2019, that fintech startup, UTRUST has integrated DGB payments into the operations of over 650 airlines.
On November 22, 2019, BTCManager reported that DGB  is now live on DigiFinex crypto exchange and users can now trade the asset against Tether (USDT).