DigiByte Joins Forces with ZelaaPay to Foster DGB Adoption in the UAE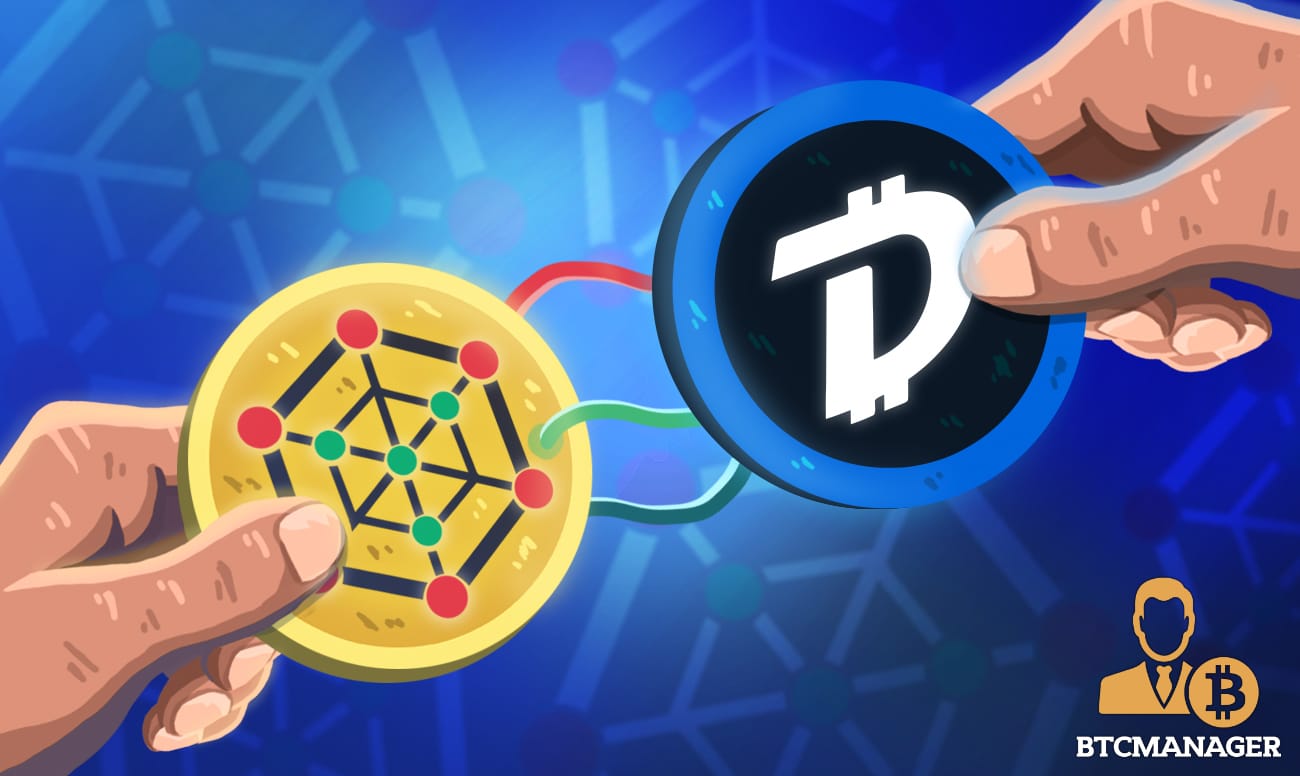 DigiByte Foundation, the organization behind the decentralized, proof-of-work (PoW) blockchain protocol DigiByte (DGB) recently announced a partnership with ZelaaPayAE (ZPAE) to spread awareness and bootstrap adoption for the DGB cryptocurrency in the United Arab Emirates by placing crypto POS systems and Visa debit cards across the UAE among enterprise merchants.
DigiByte Inks Deal with ZelaaPay
DigiByte has joined forces with ZelaaPayAE (ZPAE), a UAE-based cryptocurrency project backed by His Highness Sheikh Hamdan Bin Ahmed Al Maktoum (the ruling family of Dubai) and other partners, including several royal families and private offices across Sharjah, Abu Dhabi, and Ras Al Khaimah, essentially covering the entirety of the Arab Emirates.
Notably, the partnership also entails ZelaaPay becoming DigiByte Foundation's Golden Sponsor.
We are happy to announce that the #DigiByte Foundation has entered into a partnership with our Golden Sponsor @zelaapay to spread $DGB awareness and adoption in United Arab Emirates by placing #crypto #POS around UAE through enterprise merchant deals and by debit (Visa) cards. pic.twitter.com/9yNXsLE4QY

— DigiByte Foundation (@DGB_Foundation) July 5, 2020
For the uninitiated, ZelaaPay's native digital token, ZPAE, is a utility token designed to process fiat-to-crypto transactions in the UAE through a consortium of merchants possessing a high volume of daily transactions.
In essence, ZelaaPay is working toward fostering a digital economy in the UAE by making people aware of the benefits of digital payments over cash payments.
Digitizing Money in the UAE
According to its website, ZelaaPay is specifically targetting UAE's estimated 54 million people and their net worth of at least $3 trillion. The vast majority of this wealth is still being handled in an old school manner and ZelaaPay aims to digitize it, simultaneously giving people complete control over their funds at all times instead of relying on a third-party such as a financial institution.
ZelaaPay's website reads:
"Starting in the Emirates, we are building an entire decentralized ecosystem specifically for Gulf Cooperation Council countries and driving the momentum to establish a censor-ship resistant cryptocurrency across the Gulf. Focusing upon changing the way Emiratis do transactions and manage their wealth."
In addition to installing crypto POS across the country, ZelaaPay also offers crypto-enabled debit cards compatible with their POS systems. From January 2021 onwards, ZelaaPay would swap these cards with new debit cards that will run on the Visa payment processing network.
DigiByte's partnership with ZelaaPay not only offers a tremendous opportunity for the adoption of DGB in a global hotbed for cryptocurrencies such as the UAE but also bolsters the ZelaaPay ecosystem with the addition of a decentralized, scalable and time-tested blockchain protocol.