Digifinex and the DFT and DRV Tokens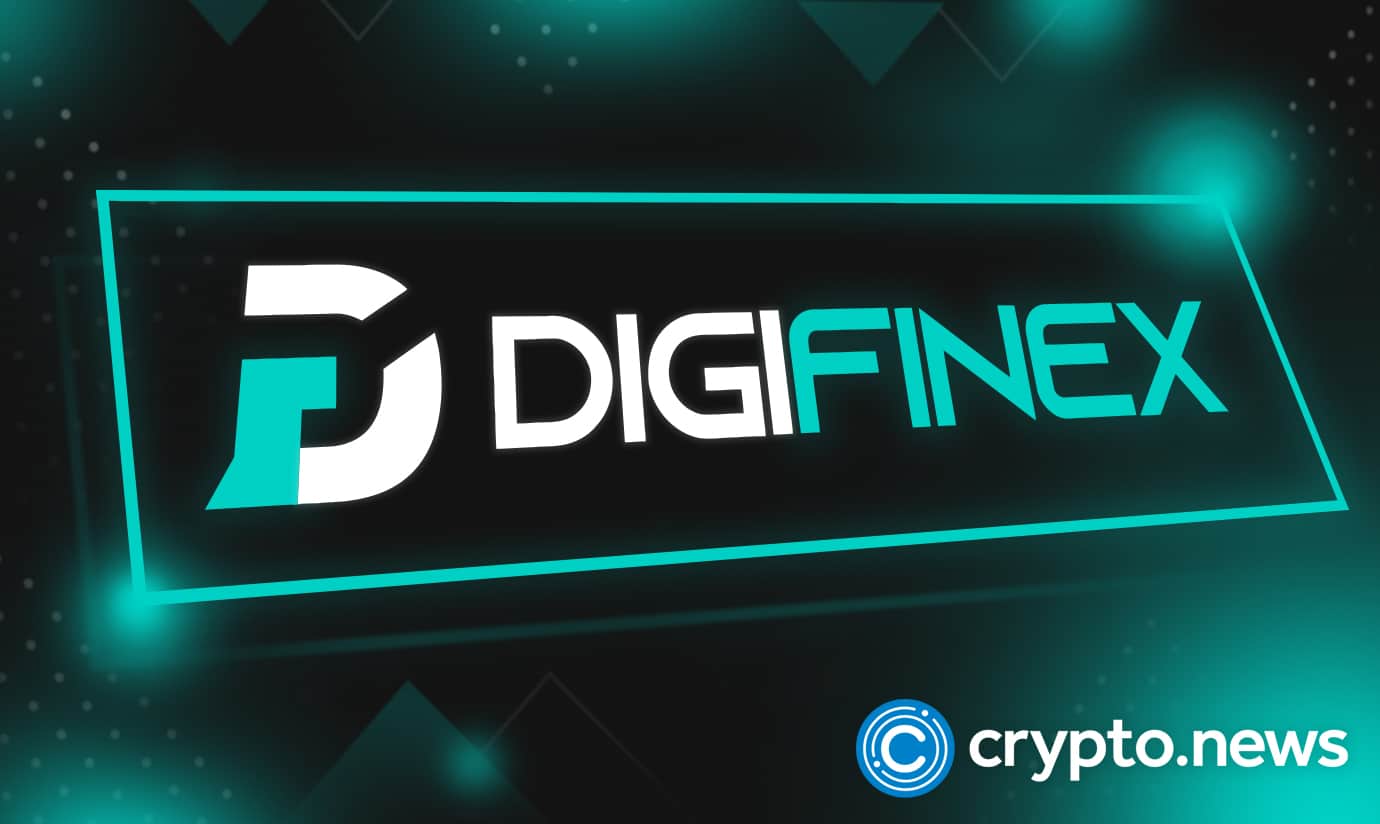 Digifinex is a crypto trading platform that hosts over 4 million users and is best known for perpetual swaps, leveraged trading, and simple crypto trading through credit cards. It has user-friendly features that have attracted users throughout its time of operation till now when it ranks at number 46 globally in the CoinMarketCap listing.
The exchange has a daily trading volume of around $5.8B or 173 K BTC showing how it is popular in the crypto space. It is based in Singapore. It also has an office and is among the six registered crypto exchanges in Seychelles.
It offers over 100 crypto assets and supports about 10 fiat currencies to facilitate the exchange of cryptos and traditional currencies. The exchange also has a native cryptocurrency called the Digifinex Token (DFT). The DFT token is also a utility token in the Digifinex ecosystem as it allows users to pay trading fees and use other protocols within the ecosystem.
This exchange also allows users to grow their crypto holdings through the Wealth protocol. This protocol has some DeFi-like features like staking and crypto loans. The Wealth protocol has three programs: Launchpad, Wealth, and Crypto Loans. The Launchpad allows users to get information regarding the newest projects in the crypto space. The wealth program allows users to stake their cryptos. The crypto loans section allows users to take crypto collateralized loans.
Below is more information on Digifinex, DRV token, and the DFT token.
Company Overview
Digifinex is Singapore-based crypto established in Seychelles in 2017 by Jia Pu and Kiana Shek. After its launch, it shifted its headquarters due to strategic plans and has developed a lot since then. It has added attractive features that match the recent developments and demands in the crypto space.
Digifinex has offices in different countries, including Malaysia, SouthKorea, Hong Kong, and Mainland China. These offices are part of the plan of the exchange's plot to expand and garner more traders across the world. However, it deters investors from the US, China, and Singapore from investing through it.
The exchange has also managed to attract a large userbase clocking a daily transaction volume of over $5B. It claims to be among the best exchanges due to its high liquidity and high-level security features. It has introduced multilayered security systems to safeguard users' funds.
The exchange has a native token (DFT) that is ERC-20 based. This coin serves as the utility token within the ecosystem, facilitating almost every transaction in the integrated protocols with the platform. It also supports over 100 more crypto coins and tokens, which is large compared to most of its competitors.
Away from having a generally fair amount of tradable tokens, Digifinex is one of the most regulatory compliant exchanges as it is licensed and under the regulation of the Australia Regulated Digital Currency Exchange Service Provider and Monetary Authority of Singapore (MAS). It also requires users to provide their AML/KYC details upon registration to comply with its regulators.
Additionally, the exchange is a fit for both new and advanced crypto traders as it has both a primary and a pro user interface.
Key Features
Perpetual swaps
Digifinex supports derivatives trading through the perpetual swaps protocol. They let traders predict the market either way (upward or shorting) and bear no expiry dates. The swap price of the underlying assets tracks the live market prices closely. This feature is among the most well-designed derivative types with denominated volumes in the crypto space.
DRV
DRV is the native token of DigiDeriv and has a maximum supply of 100M tokens. It has three issuing methods
-2% private placement
+2% public subscriptions
+96% activity rewards.
The token allows Digifinex users to access the DigiDeriv platform, where they trade crypto derivatives like futures. However, to use this coin and its protocol, users must complete their AML/ KYC registration.
Insurance fund
The Digifinex Insurance Fund protects the users from losses and ensures that they receive their profits in full. This fund also has another main purpose: to avoid over auto-deleverage liquidations (ADLs). It is also built by the funds collected from liquidated positions.
No maker/ taker fees
Digifinex does not charge any maker/taker fees, which is better than most competitors. However, users must incur fees for transactions through third-party financial services providers like Simplex. Some third-party service providers also have different trading limits from the exchange.
Leveraged trading
The platform offers leverage for different trading options, including derivatives and leveraged tokens. This feature enables users to earn more money from entering the market positions with extra assets rather than just their holdings.
Staking
Digifinex has staking options where users can grow their assets by earning passively from them. The exchange also has other ways of earning passively from crypto holdings. These ways include:
Flexi earn
Stable earn
Advanced earn
Special earn
The DFT Token
The Digifinex token (DFT) is the native token of the exchange and is also a utility token within the Digifinex ecosystem. It facilitates most transactions within the ecosystem and has other use cases like allowing its holders to get fee discounts, VIP level privileges, and bonus transactions.
The coin ranks at number 3193 on CoinMarketCap based on its market capitalization. That is a good ranking considering that the world is full of similar assets.
DFT Token Price Prediction
Currently, the DFT token trades at around $0.061, with a 24-hour trading volume of slightly above $1.2M. The coin also has a maximum supply of 2.1B, but the exchange does not provide its real-time circulating supply.
This coin could grow in the future to emulate some other exchange coins like BNB as long as its development team introduces innovative solutions that incentivize users to hold it. Also, it has a chance to gain value greatly in the long term if the Digifinex exchange continues growing and introducing solutions that incentivize its users to hold it.
However, it is advisable to invest in the crypto space with caution. Considering that the sector is widely unregulated, it bears many risks that could mean the loss of hard-earned monies. Also, it is not guaranteed that the DFT token and the other cryptos will be profitable in the future, which calls for everyone to research projects before investing in them.
The DRV Token
The DRV token powers the DigiDeriv protocol. It is a crypto token optimized to create a secure, transparent, and highly tamper-proof system of data exchange. The coin functions as a utility token in the DigiDeriv platform and is based on a Proof of Work (PoW) consensus algorithm.
However, its PoW algorithm is not a pure type. It is a hybrid of PoW and PoS. Several wallets can support it, including MyETher Wallet, cold wallet Ledger Nano S, and Jaxx. To acquire this token, users can purchase it on main exchanges like Binance, KuCoin, and OKX.
How Does Digifinex Work?
Digifinex works in a similar way to most crypto exchanges. All that is required of an investor to begin using this innovative exchange is to register and create an account to begin trading. However, investors should be ready to submit their details as the exchange complies with anti-money laundering/ Know your customer regulations (AML/KYC).
The exchange also allows users to trade even before filling in their AML/ KYC details. A user can trade with a limit of up to 0.2 BTC per day before getting AML/ KYC verified. Some of the documents required by the exchange for the verification of AML/ KYC include proof of address, a video selfie, and government-issued verification documents.
The exchange's AML/KYC verification process takes 24-72 office hours to complete.
The exchange offers different services like spot trading, derivatives trading, and passive earning methods. Its User Interface (UI) is straightforward, making it easy for investors to surf and find all the protocols they need to work with.
Here is how crypto investors can grow their wealth with Digifinex.
How to Earn Passively With Digifinex
Digifinex has several ways of earning passively. These methods are all staking, but they work differently and offer different ROIs. It also has a crypto loans section where users can take loans collateralized by crypto holdings.
The staking options that Digifinex offers are under the Wealth Management section. These are the available staking options on Digifinex:
Flexi-earn: This protocol allows users to enjoy an APR of between 3-10%. It is special in that a user is not needed to lock their savings before they can earn interests on their holdings.
Stable earn: This protocol is unlike Flexi-earn in that it requires users to lock their assets to begin earning. It normally allows for the locking of assets for about three months.
Advanced earn: This staking protocol requires users to lock mixed crypto assets to start earning interests. It usually has a maximum APR of about 50% for a lock-up period of about three months.
Special earn: This staking protocol is one with the lowest risks on the exchange and has guaranteed APR. However, it is much lower than all other protocols on the exchange.
Crypto Loans
Digifinex offers crypto loans where it requires its users to pledge their crypto assets as guarantees. These loans provide users with short-term liquidity to complete their desired transactions. It gives users different options of cryptos like BTC and ETH. The platform also supports immediate repayment of the loans to redeem the committed crypto assets.
Is It Safe to Trade On Digifinex?
Digifinex has multilayered security protocols to keep its users' funds safe from cyber attackers. The platform is also one of the few ones that have never faced security breaches and hacks since its inception.
The exchange's security features include two-factor authorization (2FA) protocol, storage of crypto assets in cold wallets, and regulatory compliance. However, it is advisable to always follow all security measures of using any platform in the crypto space while using Digifinex to avoid opening security loopholes.
How Digifinex Compares to Its Competitors
Digifinex is one of the best crypto exchanges in the world. Due to its next-level innovations and fair services, it compares well against most crypto exchanges. Here is how it compares to Coinbase.
Digifinex vs Coinbase
| | | |
| --- | --- | --- |
| Feature | Coinbase | Digifinex |
| Fees | 0.0% to 0.5% | Fee less spot trading |
| Trading | Over 78 available trading pairs$6B in daily trading volume | Over 220 available trading pairs$5.2 B in daily trading volume |
| Supported coins | Over 100 | 190 coins |
| Margin trading | Original Coinbase does not have margin trading | Features different derivatives including margin trading |
Final Word
Digifinex is one of the best alternatives for crypto enthusiasts looking to trade their assets through basic and advanced trading options. It also allows users to grow their crypto holdings through staking options. However, some of its staking options offer too low ROIs, which calls for investors to compare different platforms.
Also, investors should follow in the footsteps of large crypto exchanges like Digifinex in diversifying their portfolios. Digifinex has a solution for almost all crypto investors' needs, including crypto loans. Although it has this feature, it is best offered in the DeFi sector. However, the DeFi sector is full of projects that would be risky for users and necessitates more research before the use of any of them.
Additionally, investors should research different means of earning passively in the crypto space. While Digifinex only offers staking options, there are others like yield farming and liquidity mining. Yield farming is where users commit their holdings to a given protocol that trades their assets by selling them at the highest prices and repurchasing them at the lowest prices. Liquidity mining is common in HEXs and DEXs, where users lock their holdings in liquidity pools and are given part of the collected fees as rewards.
There are also hybrids of the above methods of passive earning. Also, it is best to keep in mind that different platforms are best at different services, which necessitates in-depth research on as many platforms as possible and the spread of their use. Additionally, everyone who seeks to invest in the crypto space should know that it is highly risky due to its unregulated nature, and could result in the loss of funds.