Digital Asset Trading Firm GSR Launches Bitcoin Variance Swap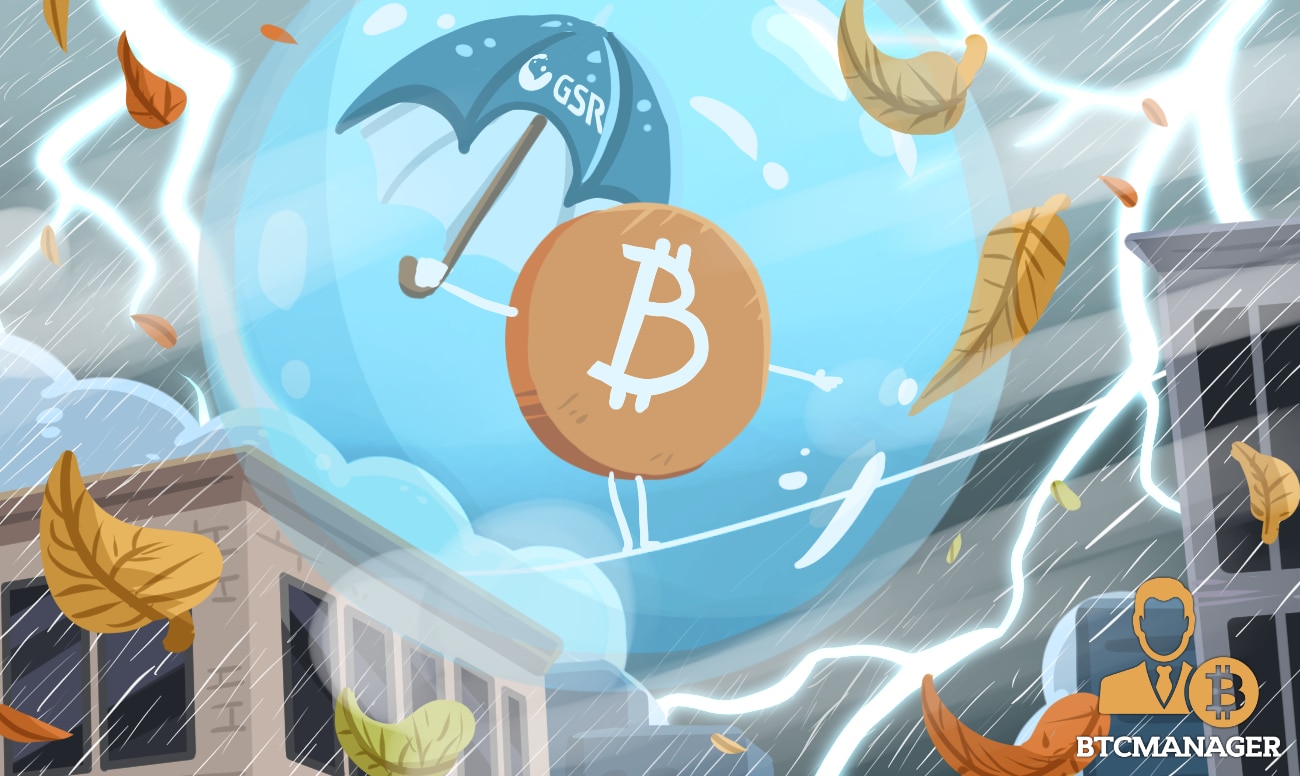 Algorithmic digital asset trading company GSR announced the launch of a new cryptocurrency derivative, called a Bitcoin Variance Swap, which allows investors to hedge their cryptoasset portfolio against the volatility of bitcoin.
Hedging Bitcoin Volatility Using Bitcoin Variance Swaps
Hong Kong-based GSR announced in a press release that they now offer a new structured product, called a Bitcoin Variance Swap, which enables traders and investors to hedge bitcoin volatility.
A variance swap is a financial derivative contract on annualized variance (a measure of volatility) that enables one of the two involved parties in a transaction to pay an amount based on the variance of the price of the underlying asset. The second party in a transaction will pay a fixed amount (the strike price), which is specified at the beginning of the contract.
A Bitcoin Variance Swap, therefore, enables investors to either hedge their digital asset portfolio against by protecting themselves from bitcoin's volatility or to bet on the future developments of the cryptocurrency's volatility.
For example, if a crypto startup that is naturally long bitcoin wants to hedge itself against price volatility it can go long on a Bitcoin Variance Swap to "lock in" the volatility and receive the difference between the agreed variance strike and the actual variance, which will compensate for an increase in volatility.
"We are introducing a new product into the world of digital assets that allows traders, investors, businesses or anyone who holds a serious portfolio, to hedge against and take advantage of one of the most common and intimidating parts of crypto markets: volatility," said GSR co-founder Cristian Gil.
According to a blog post, GSR has launched its Cryptocurrency Variance Swap offering with the two trading pairs ETH/USD and BTC/USD with maturities out to December 2019.
Who Is GSR?
Founded in 2013, GSR is a leading algorithmic trading company focused on cryptoassets. The Hong Kong-headquartered trading house offers market making and OTC trading for miners, ICOs, exchanges, custodians, and banks, among other clients.
The company boasts having traded billions in digital assets through its proprietary trading software that is able to meet all types of liquidity needs.