Digital Assets Data Raises $6 Million from Digital Currency Group and Others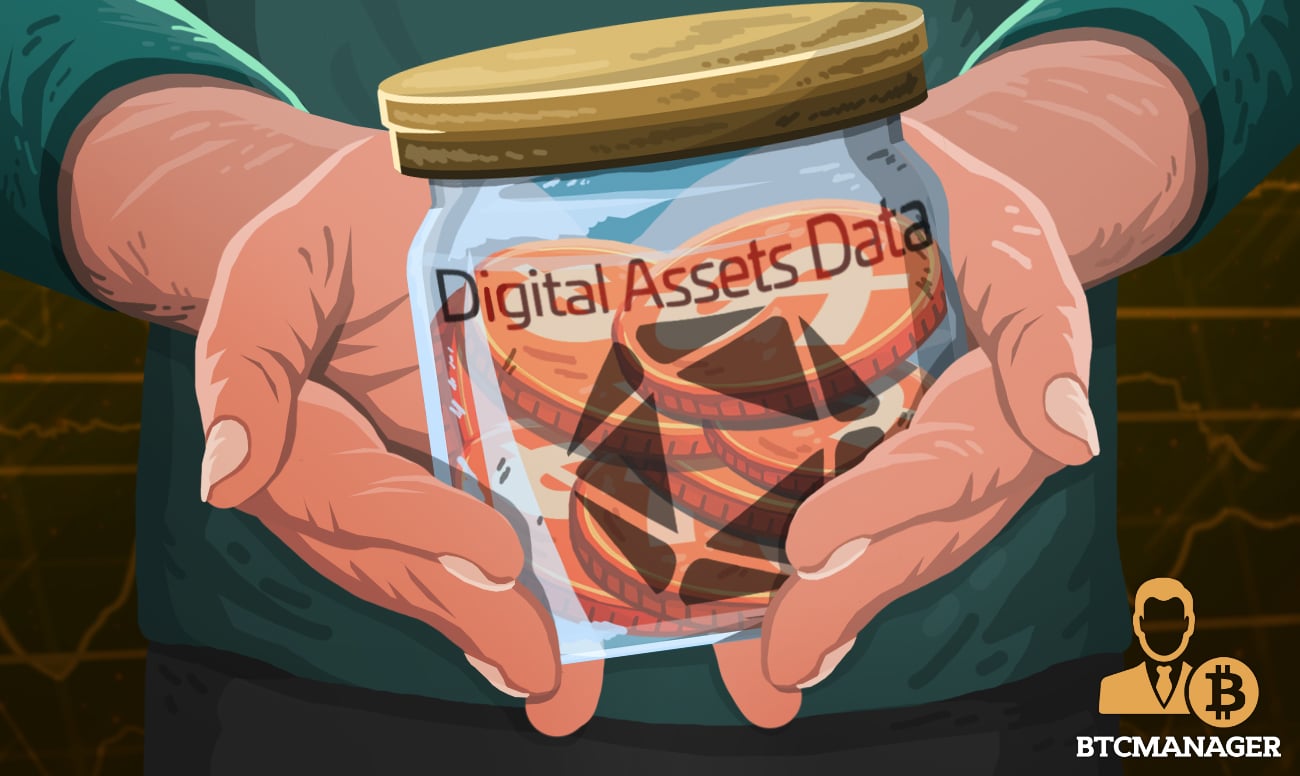 Digital Assets Data is launching a crypto data platform to deliver institutional grade insights to investment funds. The customer base will encompass everything from family offices to hedge funds. This according to a Venture Beat, report April 30, 2019.
Financing the Future
The demand for cryptocurrency market data has been rising for the last two years. Digital Assets Data is finally launching an institutional grade crypto market insights feed in order to allow investment funds to consider if investing in crypto is worth their time.
Investors in Digital Assets' new platform include Digital Currency Group (DCG), Morgan Creek, Jump Capital, Distributed Capital, and Galaxy Digital.
The platform, which launched earlier this year, allows clients to access high-grade information and financial model building capabilities. Mike Alfred, CEO of Digital Assets Data, was confident of his company's claim to success as a data provider in a statement made on Tuesday.
"The support of these leading investment firms represents a significant milestone toward developing a comprehensive platform for crypto data, giving us the ability to offer terabytes of clean on-chain, market, and reference data to customers in a fully hosted cloud environment."
Becoming the Czar of Crypto Data
Equity, currency, and debt markets have a ton of reliable data providers, among the likes of Bloomberg and Reuters. Cryptocurrency still doesn't have the same caliber of data about the market. The result of symmetric information flow in a financial market is efficiency. When all participants are fairly competent and have access to the same high-quality information, capital is allocated to the best functioning businesses to help them expand.
Since the efficiency of capital markets is mostly down to information, the potential for data providers is immense. A large drawback of cryptocurrency markets for investment funds is the lack of insights.
With the introduction of an enterprise-grade data provider, many investment funds could be convinced to take a look at the market dynamics (at the very least). Other data providers like Kaiko and Token Analyst already provide historical data and technical information such as mempool size and order book data; Digital Assets Data has the potential to go above and beyond this to be the go-to service for any institutional investor.