DigiToads poised to challenge Shiba Inu in 2023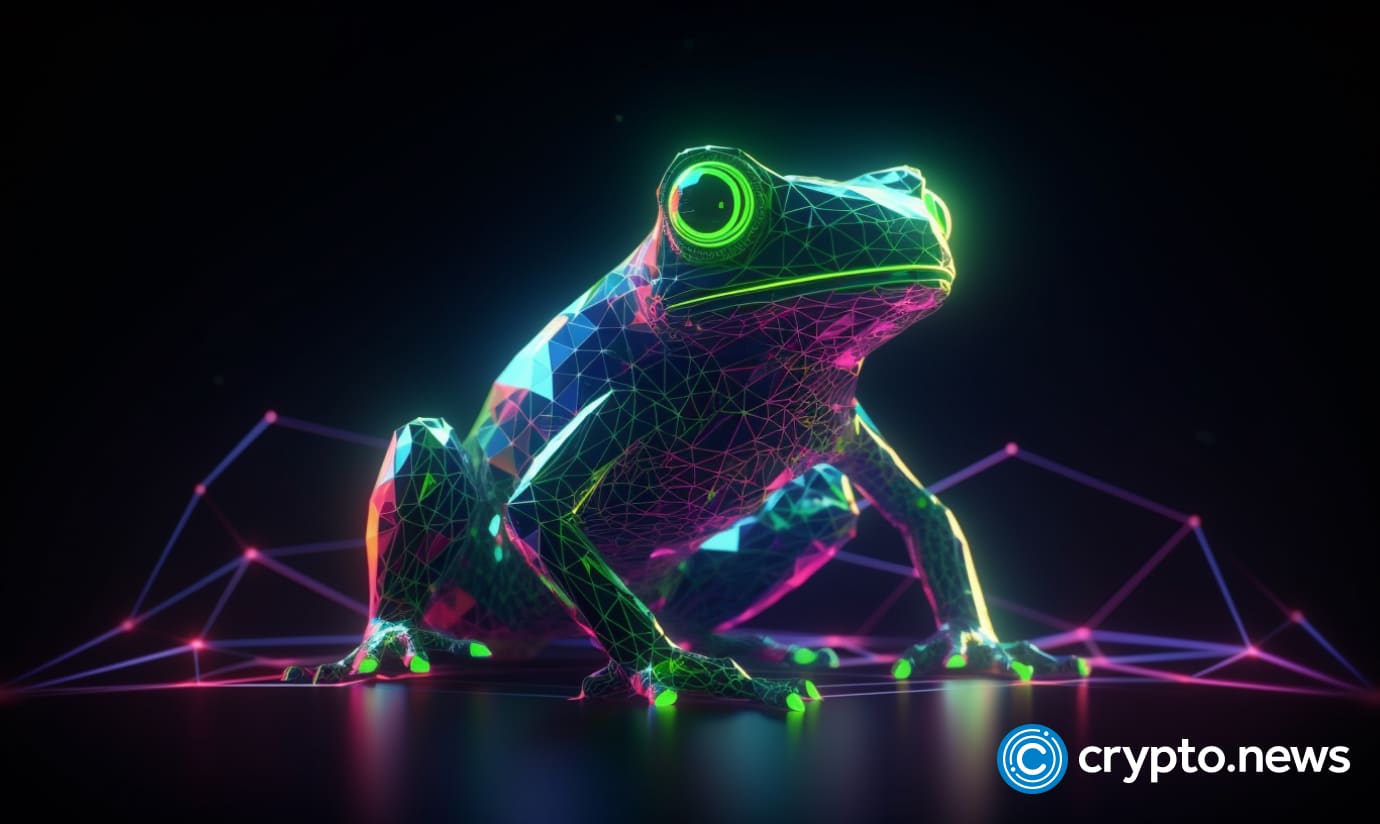 Investors often avoid adding meme coins to their portfolios due to their lack of practical uses and high risk. They seek stable cryptocurrencies for investment. However, even popular meme coin projects like Shiba Inu have failed to provide consistent returns.
DigiToads is emerging as a meme coin, establishing its presence in the crypto market. The project offers practical utilities that can be accessed through its native token, TOADS, which has captured the attention of investors.
Let's explore how DigiToads is gaining investors' confidence:
DigiToads: a meme coin project with potential
DigiToads is a platform that offers a fun and innovative take on investing in digital assets. It is based on Ethereum and includes a token, TOADS, used for non-fungible token (NFT) staking and gaming.
DigiToads play-to-earn (P2E) gaming promotes 'Toad-Cade,' where participants can enjoy exciting rewards and the fun of upbringing their digital toad pet and preparing it for battles against other competitors, adding to the joy of winning. TOADS allows users to purchase additional products to nourish and train their digital toad pets, ultimately improving their chances of winning and surpassing their competition.
DigiToads plans to release 3,500 unique DigiToads NFTs in their current presale. These NFTs could appreciate and provide additional perks. Holders of DigiToads NFTs can access Toad School, an educational portal that offers expert trading guidance and tactics to the community.
In addition, DigiToads offers a chance for investors and members of their virtual world, the Swamp, to earn passive income by staking NFTs. NFT holders can also stake their tokens and receive rewards through DigiToads.
The project offers frequent rewards to Toad NFT holders based on the length of time they lock up their assets. 2% of every TOADS transaction is allocated to a separate staking pool exclusively for these users, providing them additional rewards.
DigiToads is currently in its presale phase, where each TOADS is priced at 0.036 USD.
The success of the TOADS presale has rewarded early investors while also drawing interest from investors who are now exploring the project.
After the presale ends, TOADS will be available for trading on Uniswap and BitMart.
Why is Shiba Inu failing?
Although the meme coin craze of 2021 has subsided, some investors still believe that Shiba Inu could be a viable token to consider in 2023. Despite a modest 24% increase in value this year, it is lagging behind other well-known cryptocurrencies, such as bitcoin (BTC), which has seen a rise of over 73%. This uncertainty has caused some investors to lose faith in Shiba Inu as a meme coin.
Conclusion
Investors who once favored Shiba Inu as a promising addition to their cryptocurrency portfolio now consider it a volatile and unreliable asset. However, DigiToads may be a token of choice for meme coin investors in 2023. It offers various features catering to NFT holders, gamers, and traders.
For more information on DigiToads, visit the website, join the presale, or join the community for regular updates.  
Disclosure: This content is provided by a third party. crypto.news does not endorse any product mentioned on this page. Users must do their own research before taking any actions related to the company.