DigiToads' presale on track to raise $5 million despite bitcoin dip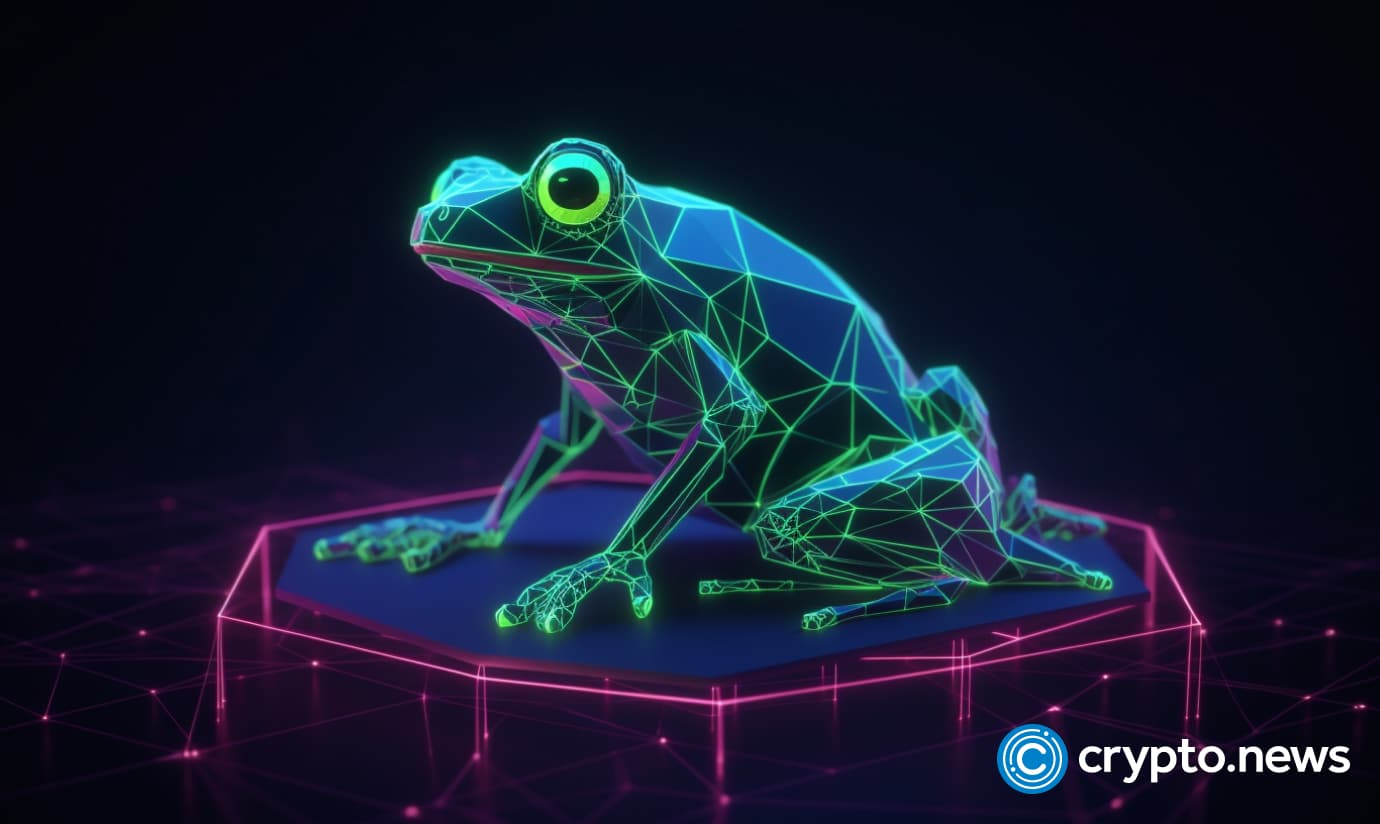 While the bitcoin (BTC) market corrects, DigiToads (TOADS), an emerging meme coin, is on the road to breaking $5 million in its presale stage. 
The market conditions are uncertain, but DigiToads has remained resilient and consistently shown an upward trend. This has resulted in investor confidence, which may increase interest in meme coins.
This bullish trend and its engaging approach may propel DigiToads beyond traditional cryptocurrency boundaries, marking it an alternative for those looking to diversify their crypto portfolio.
With a refreshing vision, DigiToads is popular. But what exactly is behind its popularity?
DigiToads has a vibrant ecosystem, a deflationary token model, a gaming platform, non-fungible tokens (NFTs), and is committed to environmental conservation.
The DigiToads presale was introduced with a total supply of 585 million TOADS tokens, from which 69.29% (405.35 million) were allocated for presale and community bonuses. This allocation is part of their commitment to make the project as community-oriented as possible.
Underpinning the TOADS economy is a tokenomics strategy that encourages HODLing and keeps the project sustainable. A 7% tax is levied on every transaction within the ecosystem, split evenly between entering and exiting the 'swamp' (TOADS' community).
This includes a 2% token burn, which reduces the overall token supply. This could increase scarcity and boost the potential value over time. An additional 2% is added to the NFT Staking Pool, and the remaining 3% is distributed between the Treasury and Liquidity Pool.
In addition, DigiToads' NFT staking model offers another level of engagement and potential earnings for the community.
Every TOADS NFT holder can stake their tokens, and a percentage of each transaction on the network is paid out as a reward to these staked NFTs.
This method encourages holding and incentivizes active participation in the ecosystem.
Bitcoin
Meanwhile, bitcoin (BTC), the legacy cryptocurrency, has been struggling with issues that have cast shadows over its reliability. Primarily, BTC's volatility continues to deter conservative investors. Moreover, it still lacks a real-world utility beyond being a speculative asset. Also, bitcoin's environmental impact has been a concern, especially in light of the increasing focus on sustainable practices in the financial sector.
In contrast, DigiToads addresses these issues head-on. Its community focus offers the possibility of actual utility within its ecosystem. More significantly, DigiToads is actively contributing to environmental conservation, pledging 2.5% of all profits to charities that aid in replicating trees and homes for species in the Amazon rainforest. This eco-friendly approach is a crucial element that distinguishes DigiToads from many other cryptocurrencies and gives it a strong societal value proposition.
Conclusion
DigiToads has succeeded in its presale due to its combination of a playful theme, a robust economic model, an exciting ecosystem featuring a game and NFTs, and a commitment to environmental conservation. This success is a potential example for other cryptocurrency projects aiming to have a tangible impact beyond financial transactions.
Amidst the volatility of bitcoin, innovative projects like DigiToads are emerging, showcasing the multifaceted nature of cryptocurrencies beyond speculative investment. DigiToads illustrates that crypto projects can provide enjoyment, incentives, and societal benefits. Its objectives extend beyond financial gains, focusing on community-building, utility, and positive global contributions.
For more information on DigiToads, visit the website, join the presale, or join the community for regular updates.
Disclosure: This content is provided by a third party. crypto.news does not endorse any product mentioned on this page. Users must do their own research before taking any actions related to the company.