DigiToads raises over $3.7m in presale, zcash and monero losing momentum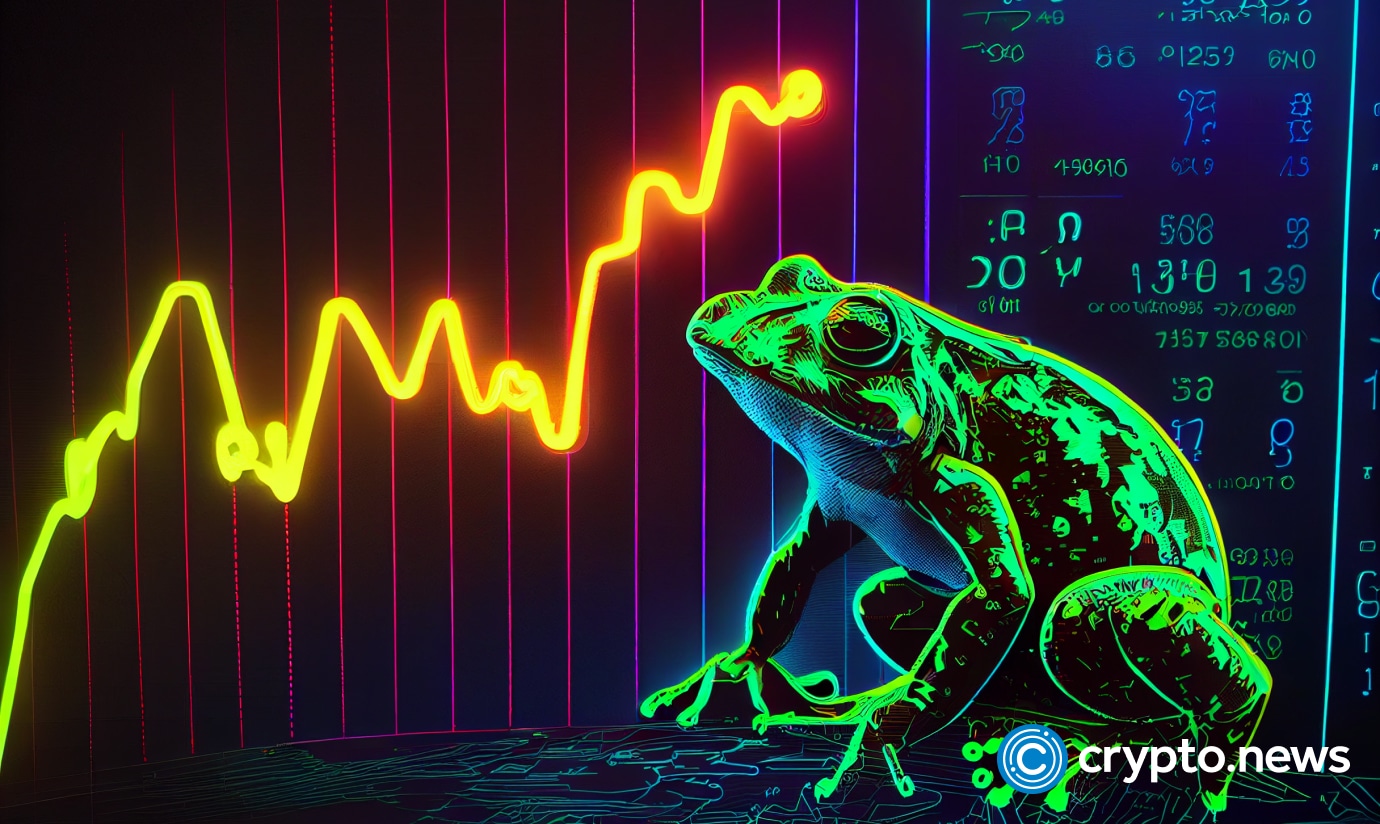 While other cryptocurrencies slip, some, like DigiToads, a project that has raised over $3.7 million in its presale, are surging. 
Holders of monero (XMR) and zcash (ZEC) are looking at TOADS, the native token of DigiToads, that's posting solid moves. 
Experts assess that the ongoing DigiToads presale could be an investment for users to consider. It is especially when the crypto and altcoin scene remains under pressure. 
TOADS can offer early adopters a chance to position themselves strategically in a project observes say has potential. There are even parallels between early investment in bitcoin (BTC) or ethereum (ETH) and the present opportunity presented by the TOADS presale.
Here's a bit more about the DigiToads presale:
DigiToads
TOADS powers the DigiToads ecosystem. DigiToads is a project with several features that make its native token, TOADS, one of the top meme coins in decentralized finance (DeFi).
These features include token burning and deflationary mechanisms, a play-to-earn (P2E) game, and non-fungible token (NFT) staking capabilities.
Locking in top NFTs allows users to enjoy long-term profits alongside gains. These earning mechanics sit alongside the separate P2E digital swamp arena, which will pay out to the best TOADS battlers using a toad companion. Players can choose to nurture the toad while having fun and winning rewards.
But the TOADS presale continues to gain momentum, drawing interest. Over $3.7m has been raised in the ongoing presale in the last few weeks. The total amount will continue to rise as investors examine the project and consider investing in TOADS. With early discounts still available during the TOADS presale, investors can buy the token at $0.027, airdropped from its website in exchange for any major cryptocurrency.
Prices will gradually increase to $0.055 on launch day, even rallying to new highs afterward. The probability of this expansion is why investors are interested in buying the token.
Zcash (ZEC)
Based on Bitcoin's code, Zcash offers a range of benefits to its holders, including excellent security and privacy features alongside a total fixed supply of ZEC, its native currency, to ensure scarcity increases over time. ZEC can be an option for investors, but price momentum has slowed. That's why some ZEC investors are moving their funds into cryptos like TOADS.
Monero
Monero is another altcoin. It's here to stay, but bulls have been struggling recently. It still has admirable anonymity features and helps provide privacy-enhancing transactions. Despite this, investors can consider other tokens should they want strong growth and a high return on investment in 2023.
Conclusion
Like the rest of the crypto world, ZEC and XMR have been struggling recently. But returns can be made on tokens like TOADS, which investors are actively buying to diversify their portfolios. Early adopters participating in the TOADS presale get discounts in a token analysts are bullish on.
For more information on DigiToads, visit the website, join the presale, or join the community for regular updates.
Disclosure: This content is provided by a third party. crypto.news does not endorse any product mentioned on this page. Users must do their own research before taking any actions related to the company.