Discover HedgeUp – the cryptocurrency that's making it all possible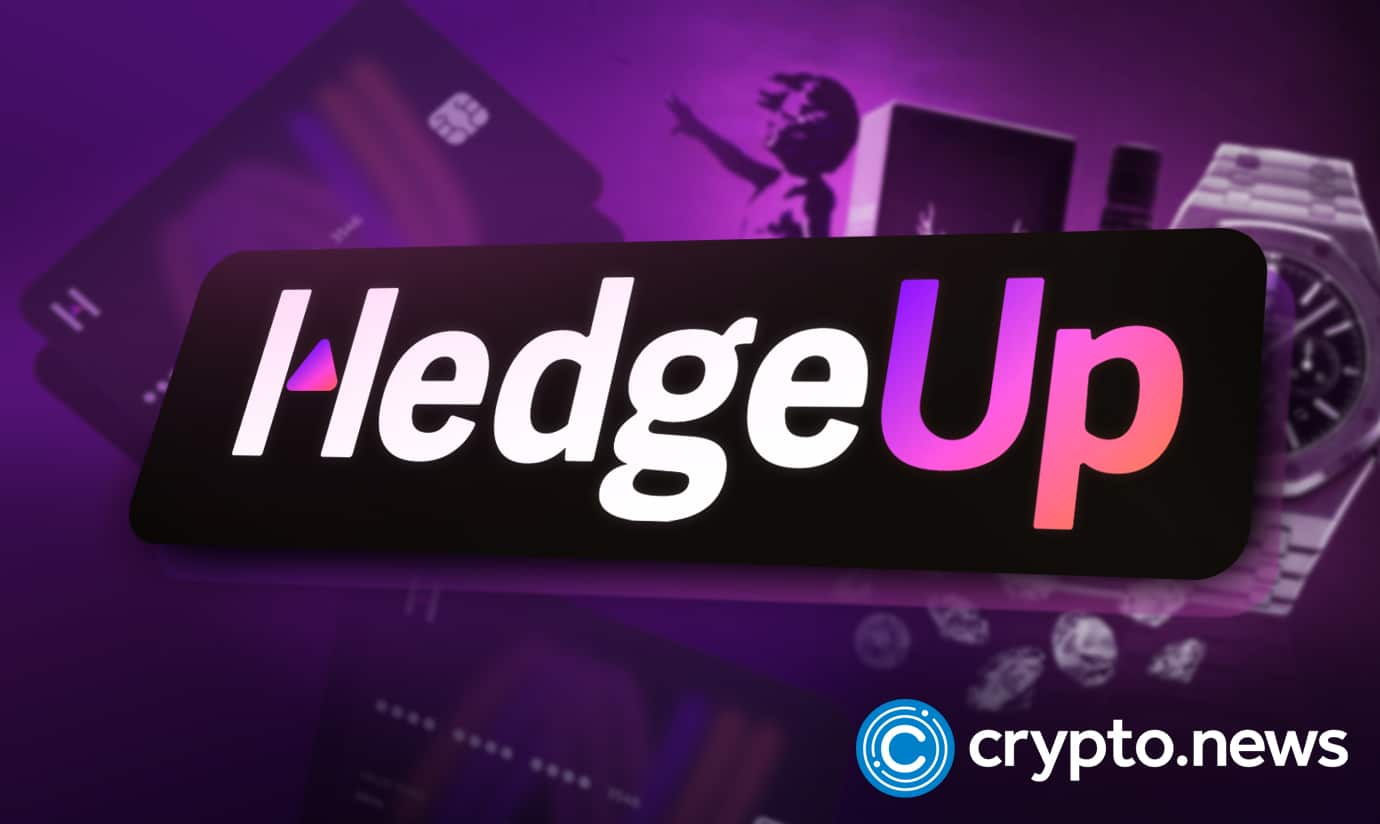 HedgeUp is a decentralized platform that aims to encourage more crypto users to explore the alternative investment products space. With HedgeUp, users can try their hands at alternative investment products like wine, luxury watches, aviation, gold, and art. Users can also explore these products' opportunities in the global market and grow their portfolios. One of the advantages of investing in alternative investment products is that the users' portfolio is diversified, which helps shield the returns against market volatility and economic factors like inflation. Apart from offering a hedge against market volatility, a diversified portfolio also offers enhanced returns.
The platform has rolled out a native token called HDUP which can be used for various transactional purposes like staking, liquidity management, funding marketing campaigns, charitable donations, distributing rewards, and voting rights, among others. The HedgeUp Token is currently available on presale.
HedgeUp has adopted a community-driven platform approach and will utilize the decentralized autonomous organization model for transparent and accountable governance. Under HedgeUP DAO, users are encouraged to present their views about the team's plans for developing the HDUP Token. Moreover, HedgeUp DAO enables the platform to streamline liquidity allocation, overseeing baskets of investment products and shaping the future vision of the platform. HDUP Token holders will also get voting rights that they can use for presenting their views and voting for proposals pitched by other community members. Moreover, HedgeUP DAO members will also get additional benefits and rewards for their participation.
The platform will also host online masterclasses for its users wherein HedgeUp analysts and experts teach users about the nuances of alternative investment products. These experts have over 30 years of experience in the field, and with their help, crypto users would be able to make more informed investment decisions.
How can HedgeUp help its users mint new gains?
The HedgeUp team will collaborate with startups to facilitate their users' market entry. The analysts and experts present with the team would negotiate deals with third-party vendors to supply alternative investment products. Once the deals are finalized, the investment products will be listed on the HedgeUp marketplace. If a user purchases a product, it will be stored in an insured and licensed vault to ensure full-proof security. The platform has also rolled out an NFT series wherein users can invest individually in an asset class or a basket of investment products. Another option they have is fractional ownership – users don't have to buy the entire NFT but just a portion. The NFT marketplace lets users sell their HedgeUp assets after paying a nominal fee.
The platform rewards HDUP Token holders who stake and store their tokens. The staked HDUP Tokens are locked and are added to the liquidity pool. An ample liquidity pool helps the team create a strong market and offers better opportunities to HedgeUp users.
Given the rising popularity of the metaverse, HedgeUp plans to make a foray into the metaverse space. With HedgeVerse, HedgeUp plans to team up with metaverse companies and support its users' via communication and trade. It aims to create a platform that brings institutions and investors together through Social-Fi while ramping up business logistics. It will enable entrepreneurs working in global markets to schedule virtual meetings with consultants and learn more about complex technologies.
The HDUP Token is a versatile cryptocurrency that comes in handy when dealing with many transactions. The HedgeUp team has fixed the token's total supply at 999,000,000 units, and it has been divided among multiple uses to support the platform's development. The largest share of the supply has been set aside for presale at 35%.
Many analysts have predicted a massive rise for the HDUP Token since it has a niche use case and allows access to alternative investment assets. Start accumulating huge quantities of the HDUP Token to receive potentially giant gains in 2023.
For more information on HedgeUP click the links below:
Presale Sign Up: https://app.hedgeup.io/sign-up
Official Website: https://hedgeup.io
Community Links: https://linktr.ee/hedgeupofficial
Disclosure: This content is provided by a third party. crypto.news does not endorse any product mentioned on this page. Users must do their own research before taking any actions related to the company.