Dmunity: A Rewarding Social Media Platform Built with Blockchain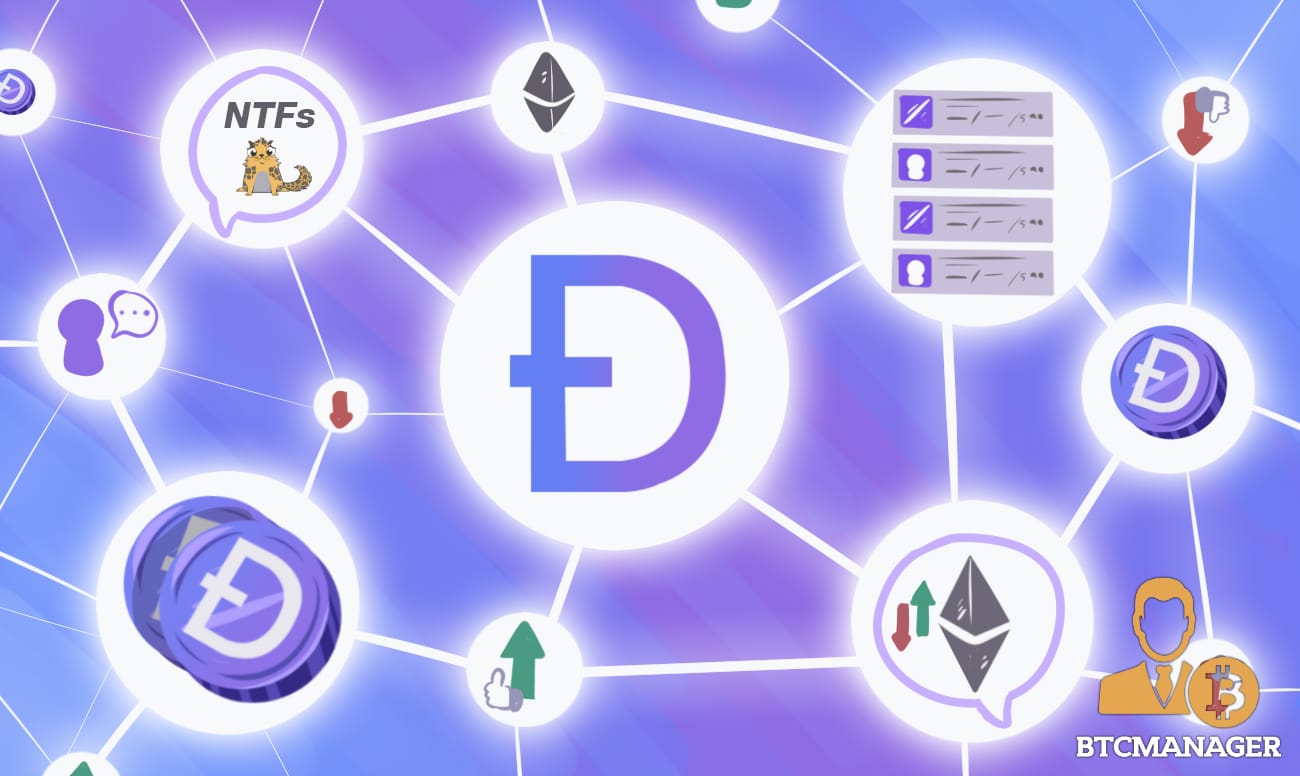 The rise of blockchain in the past few years has led to the introduction of some rather novel use cases. In that vein, Dmunity is a decentralized social media website that is built on top of the Ethereum blockchain.
The development team categorizes it as a social curation market, which essentially means that users can earn crypto for their contributions on the platform. As of the time of writing this article, Dmunity has a working proof of concept with around 345,000 tokens in circulation.
Given that the project is currently in beta though, all transactions take place off-chain for the time being. Dmunity is tentatively expected to officially release early 2019, which is when the token and other related infrastructure will be ported over to its mainchain.
Decentralization of Social Media
It is no secret that blockchain integrations have become all too common of late. So why exactly does the social media paradigm need to be revolutionized and decentralized? To answer that question, let's take a look at Dmunity's biggest centralized competitor, Reddit.
Reddit boasts roughly 330 million monthly active users, each with an average use time of 16 minutes per day. This metric makes it one of the most engaging platforms on the internet today. Since Reddit appeals to a rather wide demographic and has subforums for even the most niche topics on the planet, its reach can potentially be manipulated to sway political opinion or serve targeted advertisements.
Today, Reddit is a privately held company with investors and a parent organization. While two individuals founded it in 2005, it has since been acquired by the mass media company Condé Nast. This has shifted the platform's focus towards building a reliable revenue stream, according to a CNBC report published in July 2018.
"To date, the business side of Reddit hasn't been much of a focus. The company will top $100 million in revenue in 2018, according to two people with knowledge of its finances who declined to be named because the numbers are confidential," it read.
Over the past year, Reddit has pushed for some changes, including a controversial redesign and a big march towards mobile app adoption. Notably, neither of those decisions were taken well by the community.
In contrast, a decentralized social media platform is not motivated to have to generate a healthy revenue stream, manipulate content or serve potentially intrusive advertisements. The users are the one in control of the entire operation, and if a majority of them are unhappy for some reason, they can fork it to escape any controversial changes.
Incentivizing Good Behavior
On the outside, Dmunity appears to be a simpler version of Reddit. The process of submitting new content to either website is pretty much the same. New users have to register on the respective platform to begin contributing their links or posts, which will then be visible to everyone else. Other users can then 'upvote' or 'downvote' such posts, depending on whether it is relevant or not. They can also comment on posts, which is again subject to the same voting system.
On either platform, a higher percentage of upvotes is an indicator that the content has been deemed relevant by the user base. Such posts will be pushed higher up on other users' front pages, essentially making for an entirely community-driven experience.
While other social media platforms such as Facebook and Twitter also allow their users to 'Like' specific content, they have no mechanism to impact the reputation of a post negatively. Reddit, on the other hand, has championed this strategy for years.
However, unlike Reddit, Dmunity also has an economy built into its voting system. This means that users can earn tokens by participating in the community. The first way to do this by posting, where users submit content to the platform and are then rewarded with tokens depending on the number of upvotes or downvotes the post receives.
Users are also allocated tokens for voting on the platform, or 'curating' content on the website. Finally, those that hold onto their token balance will also be paid dividends for 'being economically active in the community.'
Dmunity Vs. Competition
As of the time of writing this article, Dmunity is still a long way off from competing with other decentralized social media platforms. This is perhaps most evident by the fact that is limited to a single discussion 'tag,' or subforum. Users that visit the Dmunity homepage are dropped into the Ethereum tag, with no choice to navigate away. Considering the nascent nature of Dmunity's development though, it quickly becomes evident that the limitation is solely in place for beta testing alone.
When we reached out to the platform's development team for an interview, they confirmed that this was indeed the case. Ray, working with Dmunity, said:
"Subforums will come in a few weeks. We're making sure the incentives are aligned before segmenting the community."
In contrast, the biggest decentralized social media platform Steemit has support for several subforums, including non-crypto topics such as 'photography,' 'spanish' and 'gaming' among others.
When asked whether Dmunity was meant to be a Reddit 'killer' or 'replacement,' Ray simply responded, "We're never going to replace platforms like Reddit, but this new kind of social media will have its place and its market. We're going to be a strong alternative to traditional social media platforms."
He added, "As we progress and scale, there will be a clearer distinction between us and other decentralized social media platforms."
When asked for specifics on how correctly Dmunity will manage to distinguish itself from other similar platforms, he responded, "Most decentralized social media platforms suffer from ad pollution and irrelevant content when they're at a particular scale. We've built Dmunity with a way to combat this when we reach wider adoption.
The idea is to have a token per tag/topic/subforum. This ensures that ICO ads won't pop up in a #cat-photos subtopic, resulting in better curation and better relevancy for each subforum."
Future vision
While Steemit uses the STEEM digital token to reward its contributors, Dmunity uses an ERC20 token. As a result, transaction costs can start rising pretty quickly, making the website unusable at scale.
To prevent this, Dmunity developers have decided to host the platform directly on a Plasma Chain. This will allow it to continue running off the main blockchain, resulting in drastically reduced overhead.
The development team has also confirmed that one of the project's main priorities is to "shift the power and ownership of content to the community."
Furthermore, by rewarding the community for contributing relevant content, social media can be tokenized and democratized. "Ultimately, we're creating a better place to read about news, opinions, general discussions in which the community holds power."
As for features unique to the platform, Ray told us, "There are plenty of new features in the works, one of which is our new voting system coming in about a week from now." With a new voting mechanism and support for custom tags coming up within the next few months, Dmunity will perhaps be fully ready to take on the likes of other decentralized social media platforms.