DOGAMI (DOGA) Secures $6 Million from Ubisoft, Others to Build Its Petaverse on Tezos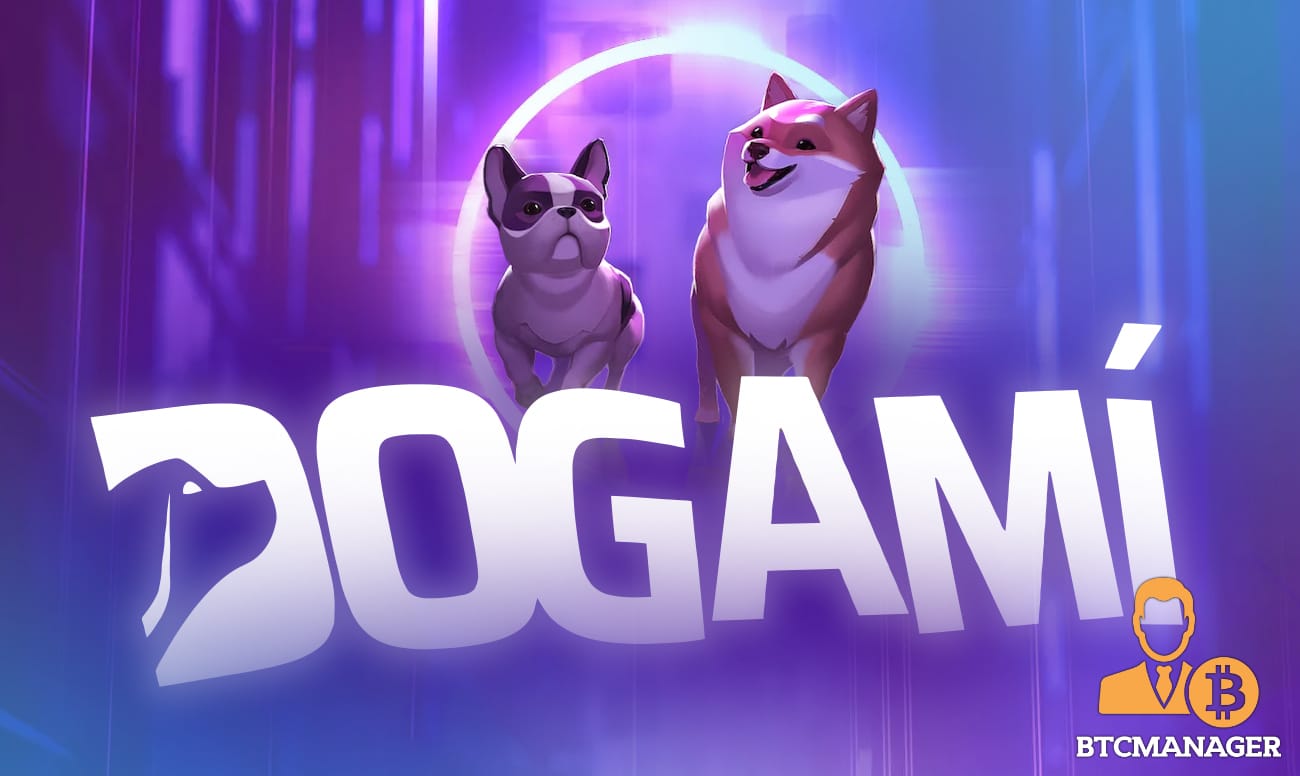 DOGAMI (DOGA) has announced that it has successfully received $6 million in funding from investors including Ubisoft, Animoca Brands, The Sandbox co-founders, and a host of others. The funds will enable the DOGAMI team to further develop its 'petaverse' on Tezos.
DOGAMI Raises $6 Million
DOGAMI (DOGA), the world's first mass-market non-fungible token (NFT) play-to-earn augmented reality (AR) mobile game, that allows players to adopt and raise a 3D dog and earn $DOGA as rewards for their efforts, has secured $6 million funding to further develop its 'petaverse.'
Powered by the energy-efficient Tezos blockchain, DOGAMI combines AAA NFT gaming with investing and pet ownership, paving the way for a petaverse ecosystem where dog lovers can choose from a vast array of 3D dog breeds and raise them for juicy rewards in DOGA tokens.
Per a press release shared with BTCManager, the funding round was led by Ubisoft and Animoca Brands, with notable names in the blockchain industry, including the Sandbox creators, XAnge, Blockchain Founders Found, Ghaf Capital, and Draper Goren Holm, also participating in the round.
DOGAMI Rapidly Gaining Traction
Founded in mid-2021, the DOGAMI team claims the play-to-earn NFT game has been gaining significant traction in the last few months, and it is now the top P2E game in the Tezos ecosystem.
In the DOGAMI petaverse, players will be able to adopt, train and play with more than 300 DOGAMI breeds. Each breed has its own unique traits and will provide a slightly different user experience. 
The DOGAMI petaverse is powered by blockchain and augmented reality, making it possible for DOGAMI owners to interact with their pets seamlessly. Additionally, the team has hinted that players will also need to explore the DOGAMI petaverse lore, which was created by Bryan J.L. Glass, an alumnus of Marvel, Image, and DC Comics, who worked on successful projects like Thor, The Mice Templar, and Adventures Of Superman.
DOGAMI players will earn $DOGA tokens when they complete various tasks with their NFT pets in the petaverse. The $DOGA earned can be used to fund various in-game activities including purchasing consumables and tickets to virtual events, badge collection, and breeding DOGAMI.
That's not all, $DOGA will also be listed on centralized and decentralized exchanges, enabling holders to easily trade their tokens on the secondary market.
DOGAMI CEO and Co-founder, Maximilian Stoeckl said:
"A DOGAMI, we aspire to develop a play-to-earn game that pushes the boundaries in terms of design, user experience, and mass appeal. We believe strongly in the opportunities and the empowerment that Web3.0 has to offer. The early support of world-class investors as well as advanced negotiations with strong commercial partners are highly reassuring and encourage us in our beliefs."