Doge, Beeple, and Tiger King: Here are 4 of the Most Iconic NFTs of 2021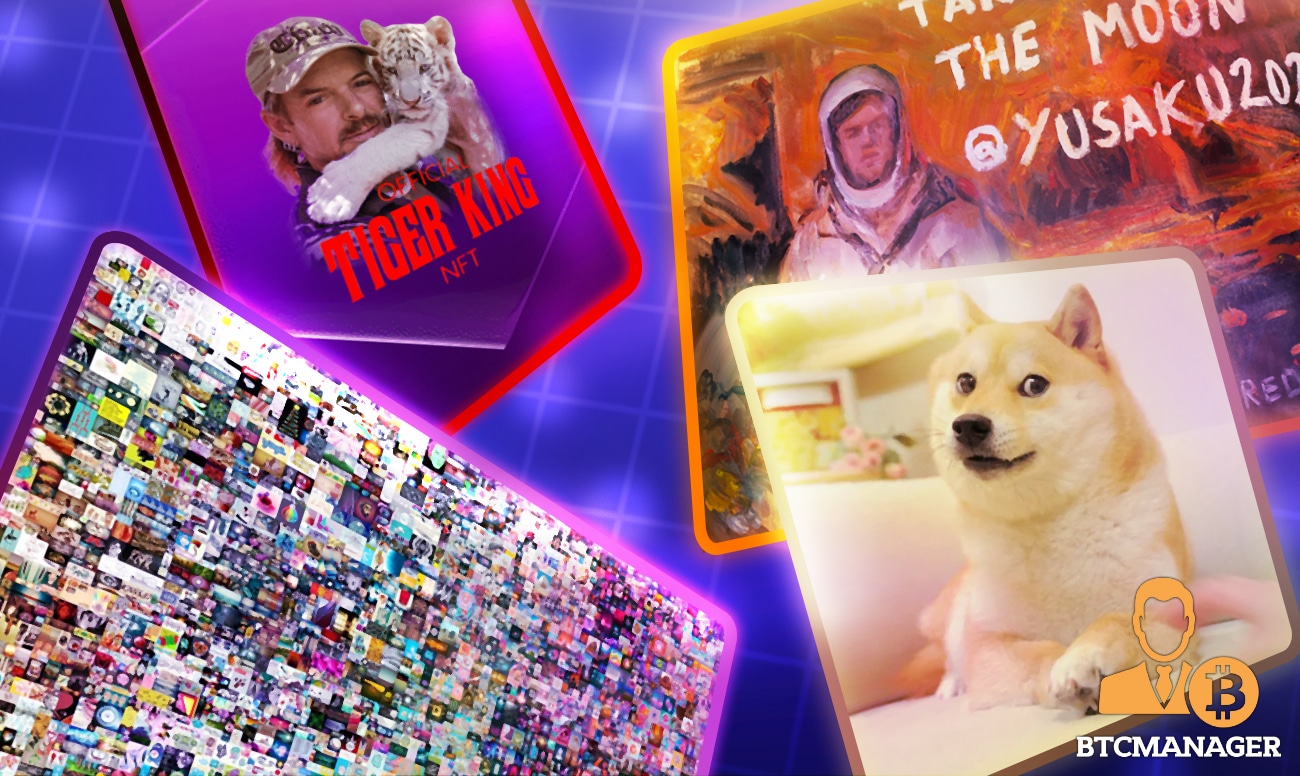 It's no secret that NFTs have exploded this year. These exclusive digital assets have brought a whole new market to the world of investing and art collecting.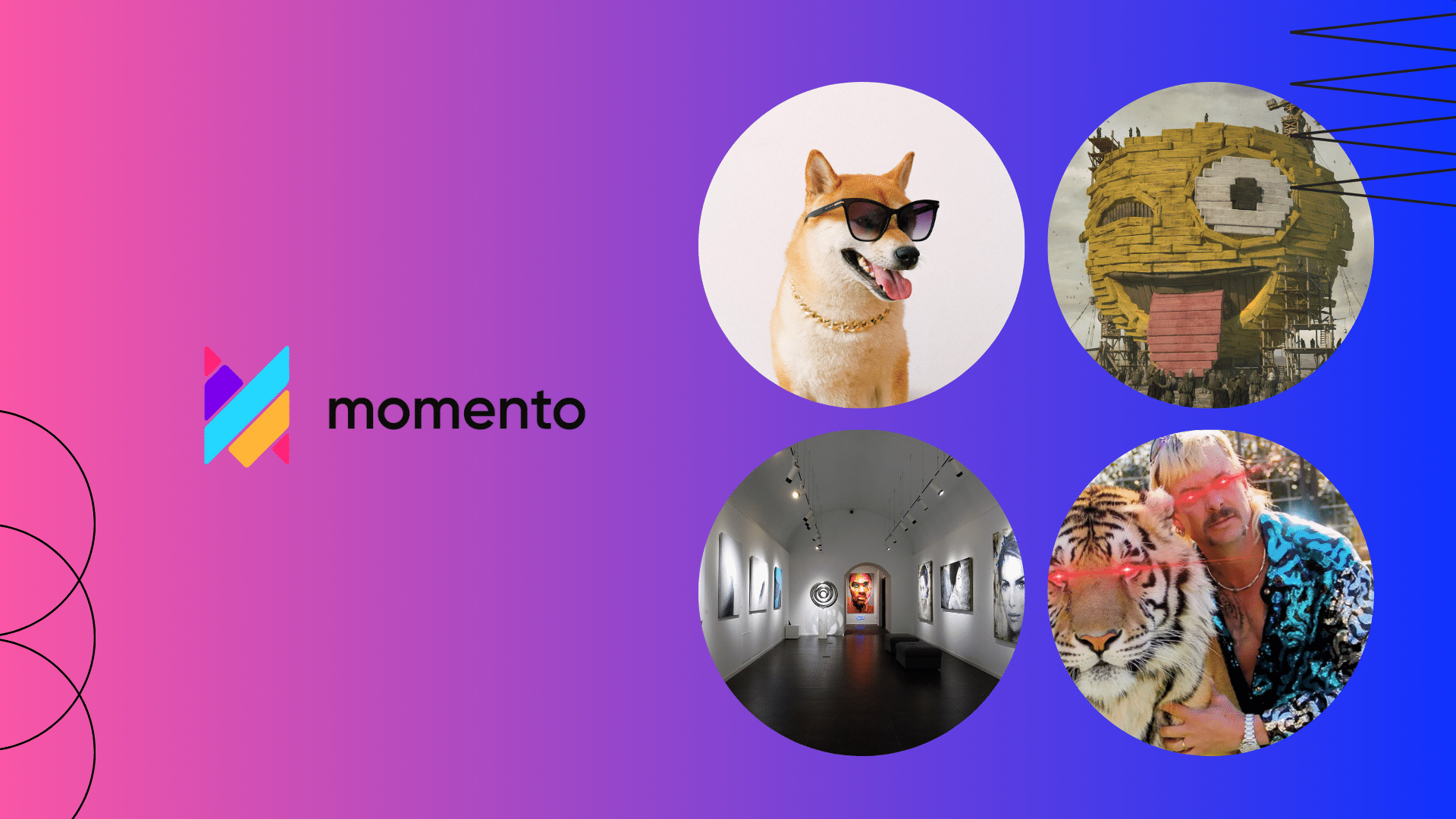 So what's behind all the hype? Although the non-fungible tokens have no tangible form and are purely digital, NFTs provide buyers with certificates of ownership for virtual and physical assets. Like traditional one-off paintings, NFTs are cherished for being an exclusive collectible.
The craze has taken the world by storm this year, with everyone from Snoop Dogg to Elon Musk jumping on the bandwagon to make their own digital collectible. From Beeple, to Doge, to a painting thrown into an active volcano, these are the most iconic NFTs of 2021.
Doge
Everyone has seen the Doge meme depicting a Shiba Inu dog named Kabosu circulating on the internet this year.  
The iconic meme that started off as a joke in 2010, ended up becoming the official mascot of Dogecoin, and was sold as an NFT for $4 million in June, making it the most lucrative NFT meme yet.
With dogecoin becoming one of the top cryptocurrencies on the market—and supporters like Elon Musk and Mark Cuban—the NFT is much more than just a jpeg file.
Tiger King
Hit Netflix series Tiger King couldn't have premiered at a better time, providing much-needed entertainment just when the pandemic hit and everyone was confined to their living rooms. The show's main character, Joe Exotic, quickly became an internet celebrity. However, one year later, after being imprisoned for attempts to have Carole Baskin killed, it seems as if Exotic had to get creative about his income. 
So it should come as no surprise that Exotic launched his own series of NFTs on the Mintable marketplace on June 18 this year to capitalize on his fame.
Max Denison-Pender
If nothing else, renowned London-based artist Max Denison-Pender definitely wins the award for most extreme NFT. How extreme? The artist headed into an Icelandic volcano to paint a self-portrait, took a picture, and then threw it into the depths of lava, all for the love of art.
In his own words, Denison-Pender paints the picture of his quest: "For me, the mission was simple: go to Iceland and climb the volcano with easel, canvas and paints. Paint the volcano – don't get gassed… Get in a helicopter and fly as close to the volcano as you can. Find a drone man crazy enough to fly your painting into the mouth of the erupting volcano – do not forget to take a picture of the painting as it disappears into the flame– it's going to be an NFT, remember? Fly the painting into the centre of the volcano and see it burst into flames and get on Icelandic news. Painting is now tokenized. You have your NFT."
Beeple
Denison-Pender might win the award for the most daredevil NFT, but Beeple definitely takes the cake for the most expensive. His NFT, "Everydays: The First 5000 Days," a collage of 5,000 images taken over 13 years, sold for a whopping $69 million. You read that right.
In October last year, the most the artist, named Mike Winkelmann, had sold his artwork for was $100. But there was no stopping the prolific artist, who had a fan base of 2.5 million followers and who notoriously makes new artwork every day. By the time his record-breaking project was auctioned at Christie's, it was in its 14th year and ready to make history.
The recent rise in popularity in NFTs shows how much society treasures the exclusivity of owning one-off collectibles. But like all famous works of art, there must be a gallery to house all of the pieces. This is where Momento comes in, a platform that pays homage to some of the best NFTs of our time—and where fans can be rewarded for their NFT investments.
The project aims to honour NFTs and make sure that they are remembered well beyond their current glory and can stand "the test of time and not fade away with hype unlike most other NFTs that we see today," the company stated in a press release.
As well as being a base for NFT collectibles, Momento aims to give investors a bang for their buck.
"We aim to bring about a sense of nostalgia to people through art and, unlike most other NFT projects, we do not want to create NFTs that people just hold, rather we want to create NFTs where people can earn through it." 
Head on over to Momento's website to keep up-to-date with its official launch date and token sales details!