Could Donald Trump Be the "Trump Card" of Bitcoin?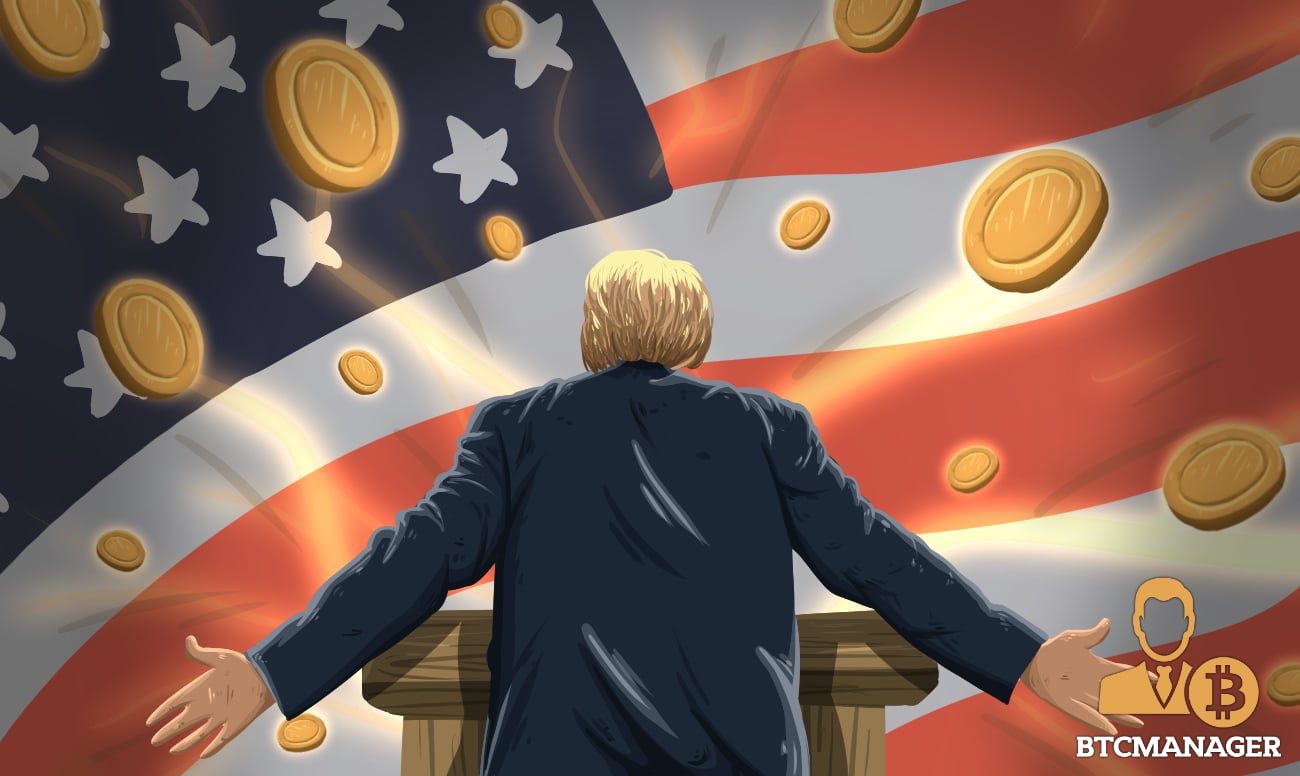 President Trump is a very busy man, and he has dedicated himself into securing the status of the dollar, calling for QE and negative interest rates, as well as bringing back more jobs from China. While the effects of such measures on the economy remain unclear, he has unintentionally promoted the development of bitcoin, despite the fact that he is not a friend for bitcoin and other cryptocurrencies, and he has said that he didn't even recognize them as money.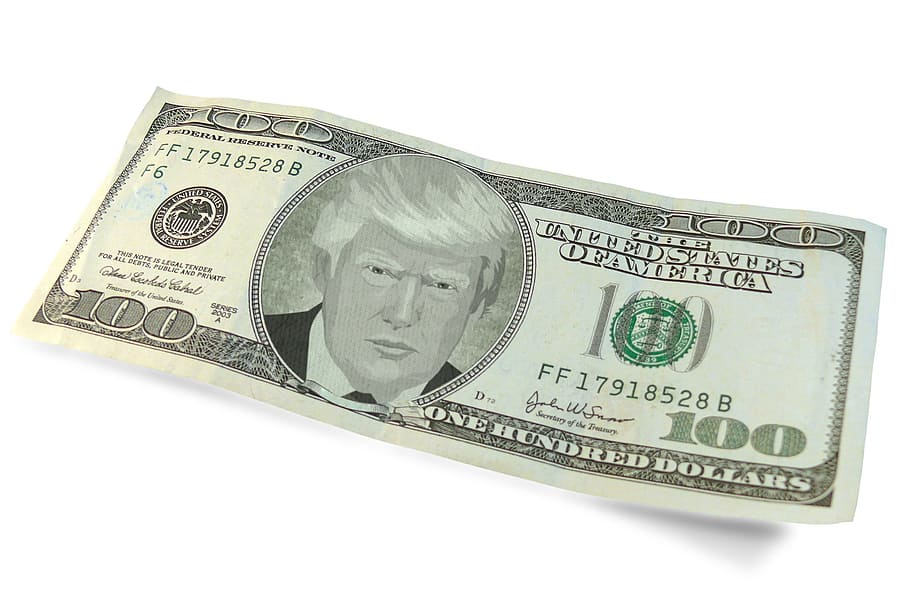 US-China Tension Continues to Escalate
Troubles in China have believed by many a positive factor for bitcoin. There seems to be an uncanny relationship between the China yuan and bitcoin. During the devaluation of the yuan, cryptocurrency tends to pick up. And many argue that the devaluation of yuan means more money in China will flow to bitcoin. According to Chris Burniske, partner at venture capital firm Placeholder, should CNY continue to shed value, the market could see a 2015 and 2016 repeat, during which bitcoin gained 34% and 125% respectively.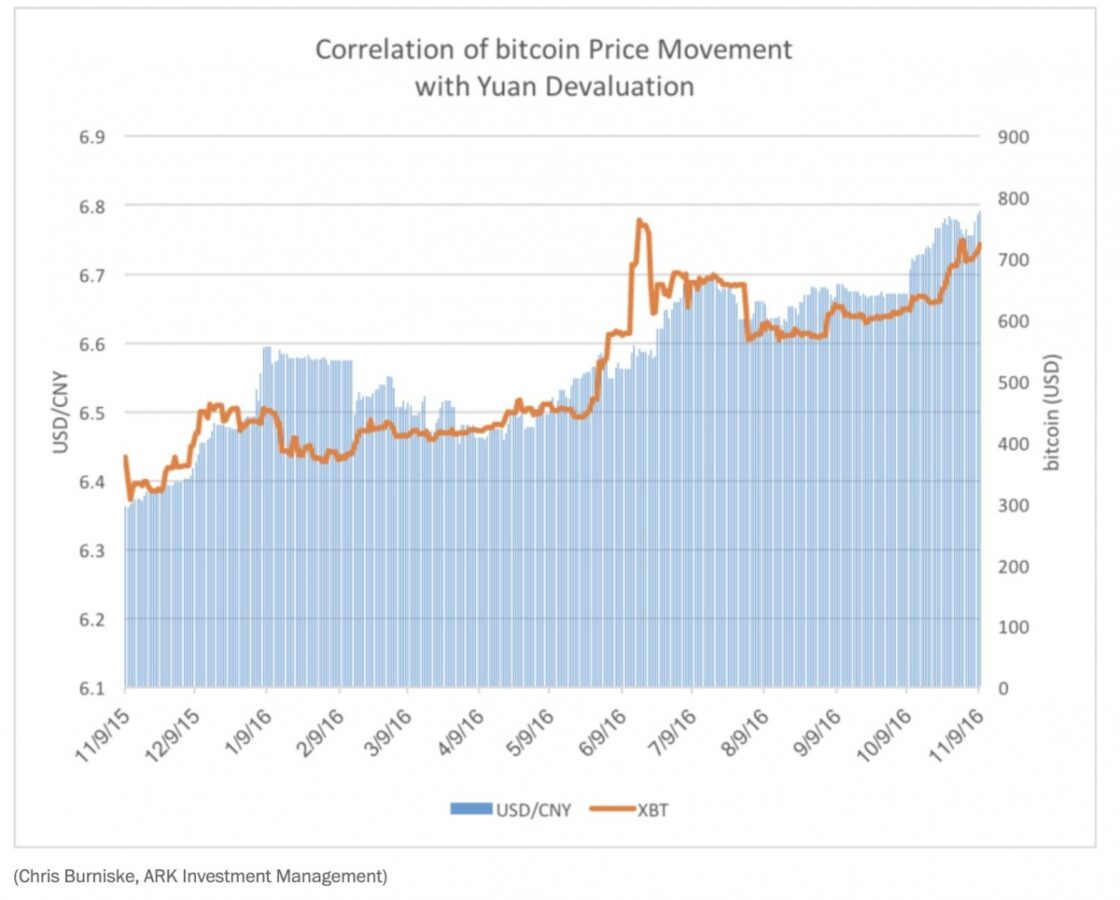 Apart from the influence of yuan, bitcoin also gains momentum from global conflicts, as a widely recognized de facto form of cash as well as a safe-haven asset. With its characteristics of decentralization and anonymity, bitcoin is free to flow from one wallet to one wallet, one country to one country.
Currently, some countries facing hyper-inflation have been exploring the potential of cryptocurrency. Suffering from the sanctions of the U.S., Iran has openly called for wider bitcoin adoption and has granted over 1,000 mining licenses for far. Should there be a breakdown in the US-Sino relation, cryptocurrency could have a bigger role in transactions.
"I am personally bullish [on bitcoin] due to a combination of excess stimulus from all the major central banks (ample liquidity in the system) and pick-up in geopolitical risks."Phillip Gillespie, CEO of B2C2 Japan, remarked that he believes Trump's move against China will be a major catalyst for support.
However, in the short-term, the US-Sino crisis could lead to a bearish sentiment in bitcoin, as Chinese investors will see a decline.
Unlimited QE and Negative Interest Rate are Bad for Deposit, but Good for Bitcoin
It seems that unlimited QE is inevitable, and Trump, the self-proclaimed "king of debt", is pushing for negative interest rates for the benefits of cheap money. While QE and negative interest rates could jumpstart the economy and inject liquidity into the market, it might lead to inflation. Although you will find yourself paying less for mortgage or loan, you will also notice the money in your pocket shed some of its value, and your deposit unable to generate the same interests.
Bitcoin's "quantitative hardening" has cut its issuance into a half, making its inflation rate 1.8% until the fourth halving. In addition to storing money in the bank and waiting for devaluation, investing part of it into bitcoin seems a more and more common choice for institutional investors.
Despite how Trump is not a crypto supporter, ironically, what he does could very well have a positive impact on its long-term performance. It will have its ups and downs in the short-term, but bitcoin is resilient, bitcoin is the future.
What to Do in Times of Volatility?
Bitcoin fails to uphold its position above the $10,000 and nearly shed 9% value within a day. As our world will meet more uncertainties in the coming future, bitcoin will also experience more volatile moves. Here are two ways to accumulate more BTC in times like this:
Option 1: Maximize Profits with Leveraged Trading
Besides buying more BTC and waiting for the bull market, you could earn additional BTC with leveraged trading, which allows traders to open a leveraged position X times more than their actual capital. By predicting the right trends of Bitcoin's price, traders can earn greater returns within a shorter period of time. Bexplus, a leading cryptocurrency leverage trading platform, even offers a 100x leverage. Even at times of great volatility, you can generate profits with the help of Bexplus. And its Stop Loss & Take Profit options could help you lower the risks and lock in profits.
Option 2: A Wallet Designed for Traders and HODLers
With QE on the way, a bitcoin interest-bearing wallet with up to 30% annualized interests really sounds like a juicy offer. While waiting for the bull, your bitcoin will earn profits without taking any risks.

Click here to know more about Bexplus Wallet
Established in 2017 and headquartered in Hong Kong, Bexplus is a leading crypto derivatives trading platform offering 100x leverage futures trading on BTC, ETH, LTC, EOS, XRP and etc. Operating worldwide, Bexplus is favored by both beginners and veterans.
Step 1: Create your own account without the risk of information leak. With Bexplus's no KYC policy, you only need to verify your email. The registration only takes a few minutes.
Step 2: Familiarize yourself with the trading engine. Every use is given a demo account with 10 free BTC for practice. You can quickly learn to trade and improve your skills without risking any money. The powerful tool-kit of Bexplus can help you better analyze the market.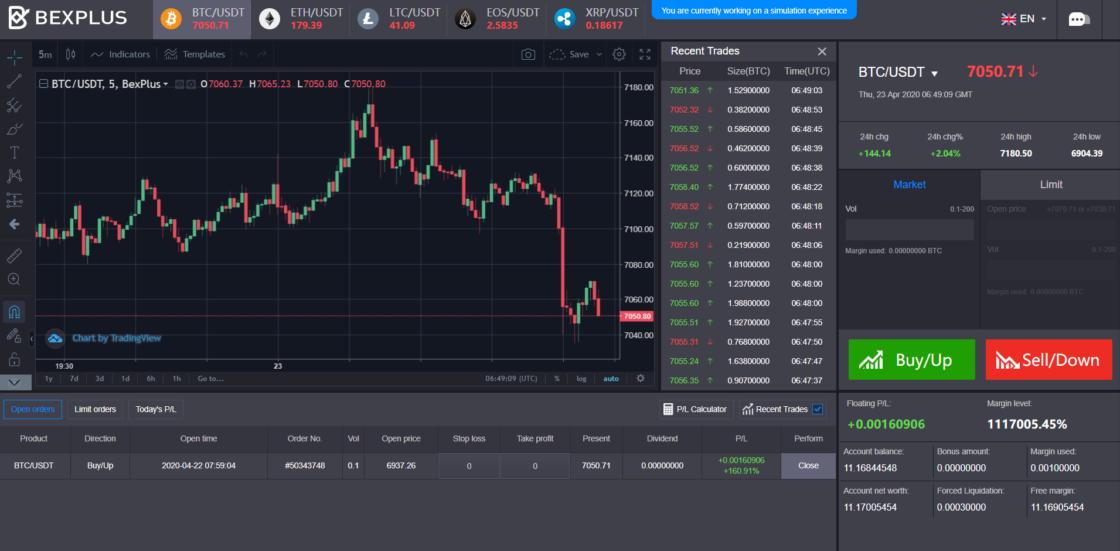 Step 3: Start the real game. No deposit fee required, the minimum trading amount is 0.001 BTC. Bexplus supports Bitcoin, ETH, and 11 other cryptocurrency deposits, as well as USD, EUR, and GBP deposits. With one Visa Card, you can start your journey of accumulating bitcoin. If you have any problems, the 24/7 support is always ready to help you.
Step 4: Take advantage of your phone to monitor the market. Price swings are very common in the bitcoin market, so a good mobile app can keep you updated and reduce your stress. Bexplus mobile app ranks in the Top 5 of keyword search results related to bitcoin trading in 56 countries in App Annie. This full-featured app provides you with the same experience when using a computer, only far more convenient.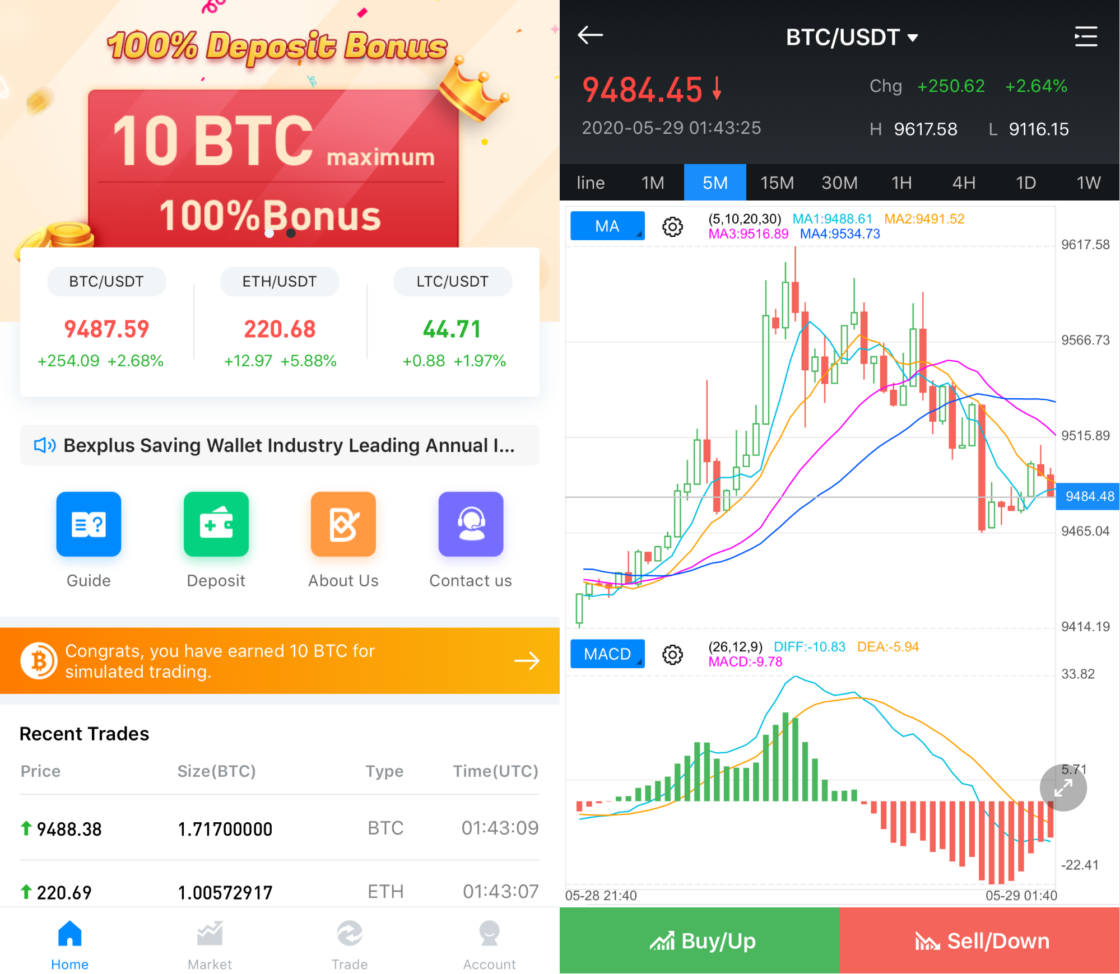 You can check the market, enter or close a trade, or deposit your funds in the interest-bearing wallet wherever you like. Bexplus mobile app has a 24/7 market notification to keep you updated with any huge market movement.
All data and assets can be accessed through all kinds of devices including Windows, Macbook, Android phones, iPhones, and tablets. Bexplus app is available on Apple App Store and Google Play.
Step 5: Take your win! You can withdraw BTC 24/7. Usually, it will take only 30 minutes, sometimes 12 hours due to congestion. Only email confirmation is required.
Before starting your journey with Bexplus, make sure to claim your 100% deposit bonus! Up to 10 BTC is given and the profits gained with the bonus are withdrawable. 10% off of the transaction fee is also available.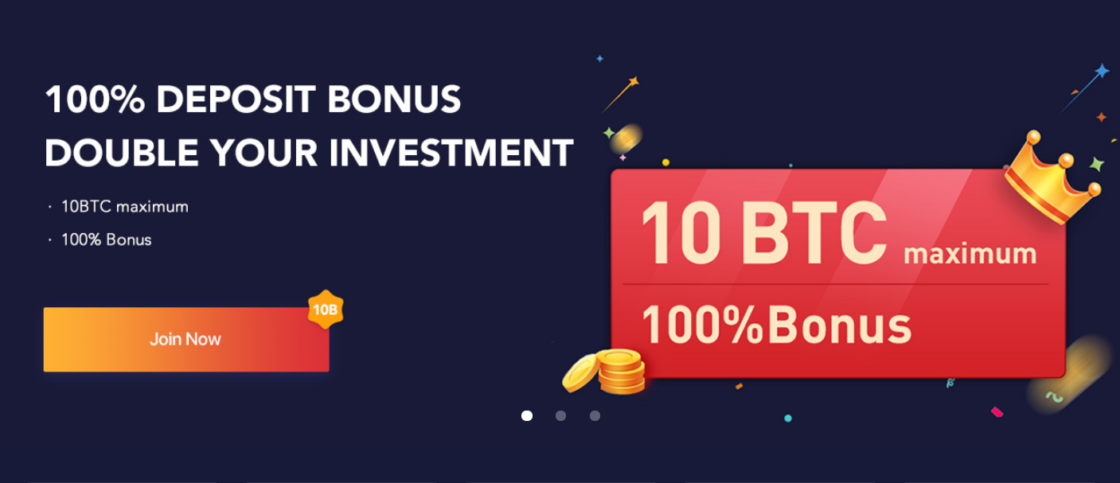 Follow Bexplus on:
Website: https://www.bexplus.com/
Telegram: https://t.me/bexplusexchange
Apple App Store: https://itunes.apple.com/app/id1442189260?mt=8
Google Play: https://play.google.com/store/apps/details?id=com.lingxi.bexplus