Drew Estate Premium Cigar Company Unveils Bitcoin Giveaway Program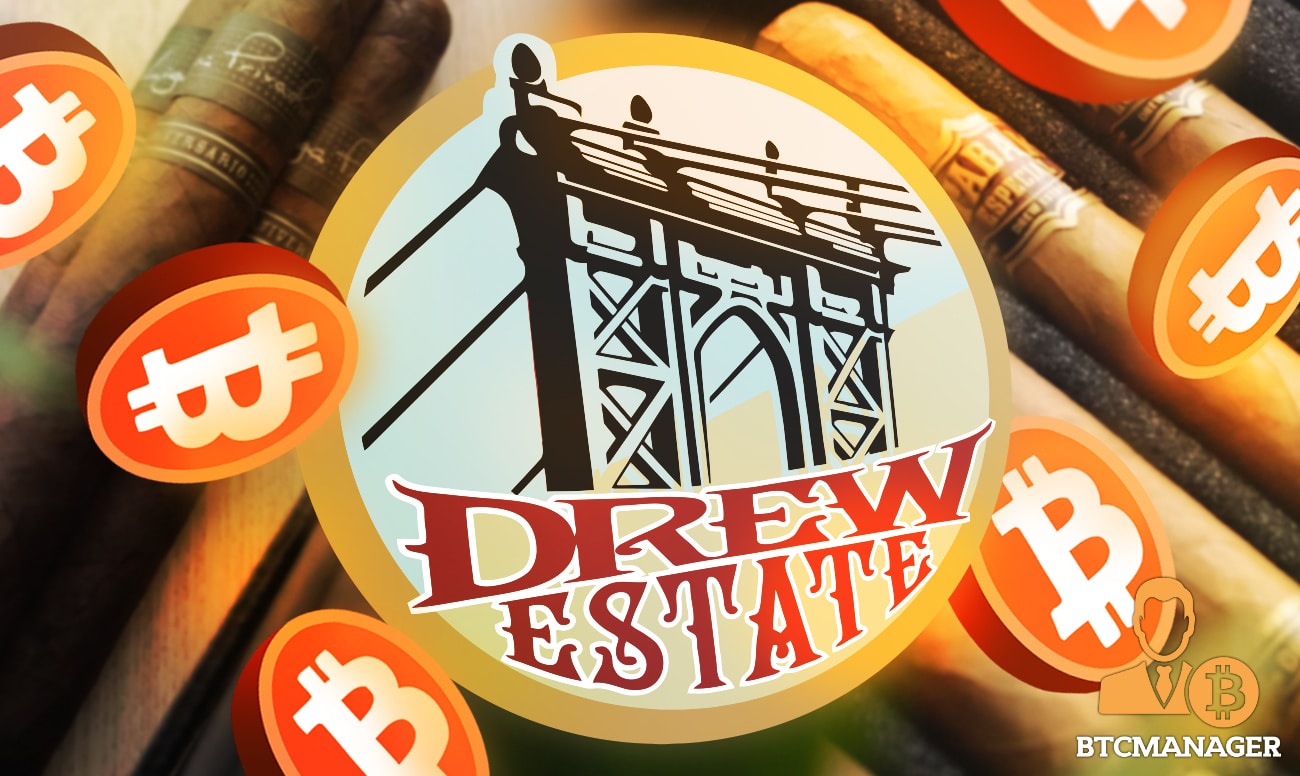 Drew Estate has announced plans to reward one lucky viewer with 1 BTC during its January 20th, 2022 broadcast of its live program: "Freestyle Live," on its Facebook page. To stand a chance of winning the 1 BTC on offer, viewers only need to comment during the show.
Drew Estate Giving Away Bitcoin 
While health organizations constantly warn people about the inherent dangers of tobacco smoking, the industry has continued to experience steady growth over the years. According to Statista, around 19 percent of adults around the world smoke tobacco.
In 2021, the global tobacco industry generated a revenue of nearly 800 billion and experts expect the market to achieve annual growth of 2.48 percent CAGR between 2021-2025. 
Now, it's worth noting that the exponential growth experienced by the premium cigar industry over the years wouldn't have been possible without the hard work and innovation of leading brands like Drew Estate and others.
In a bid to remain true to its revolutionary, groundbreaking, and innovative reputation, Drew Estate has decided to reward its loyal customers with bitcoin and other exciting prizes come January 20th, 2022.
The company wrote:
"Drew Estate will be awarding one full bitcoin (1 BTC = $42,980) to a lucky viewer during its January 20th broadcast of Freestyle Live. A pool of 15 potential winners is being randomly selected by commenting during Drew Estate's Freestyle Live and 'Freestyle Live: Special Edition' broadcasts from Oct. 15 and Nov. 11, 2021, and Jan. 20, 2022. The viewer will be randomly selected during the Feb. 17  broadcast."
Per a press release shared with Crypto.news,  Drew Estate uses the Freestyle Live and Freestyle Live: Special Edition live programs to premiere its seasonal brand campaigns. The firm claims the programs which are primarily aired on its Facebook page, are designed with a consumer-first, yet industry-wide educational approach. 
Each episode of the program lasts two hours, featuring Drew Estate Founder and President, Jonathan Drew as well as other important members of the Drew Estate team.
"Freestyle Live drops all the 411 on brand-spanking-new Drew Estate cigars, swag, and more, as we devilishly wet the lips of cigar-loving fanboys and fangirls, ready for the new 'stuff' that's gonna hit the streets (cigar shops) in the coming days," the firm added.
Founded in 1996 in the D.U.M.B.O neighborhood of Brooklyn, New York, Drew Estate claims to have single-handedly defined the modern-day cigar culture through the hard-hitting, authentic, bottom-up pursuit of its mission of pioneering the 'The Rebirth of Cigars.'
In its over 25 years of existence, Drew Estate has carefully formulated more than 15 brands of premium cigars in its portfolio, including Liga Privada, Undercrown, Herrera Esteli, Deadwood, Tabak Especial, and others.