Drops Unveils the Launch of NFT Lending Platform to Bootstrap Market Liquidity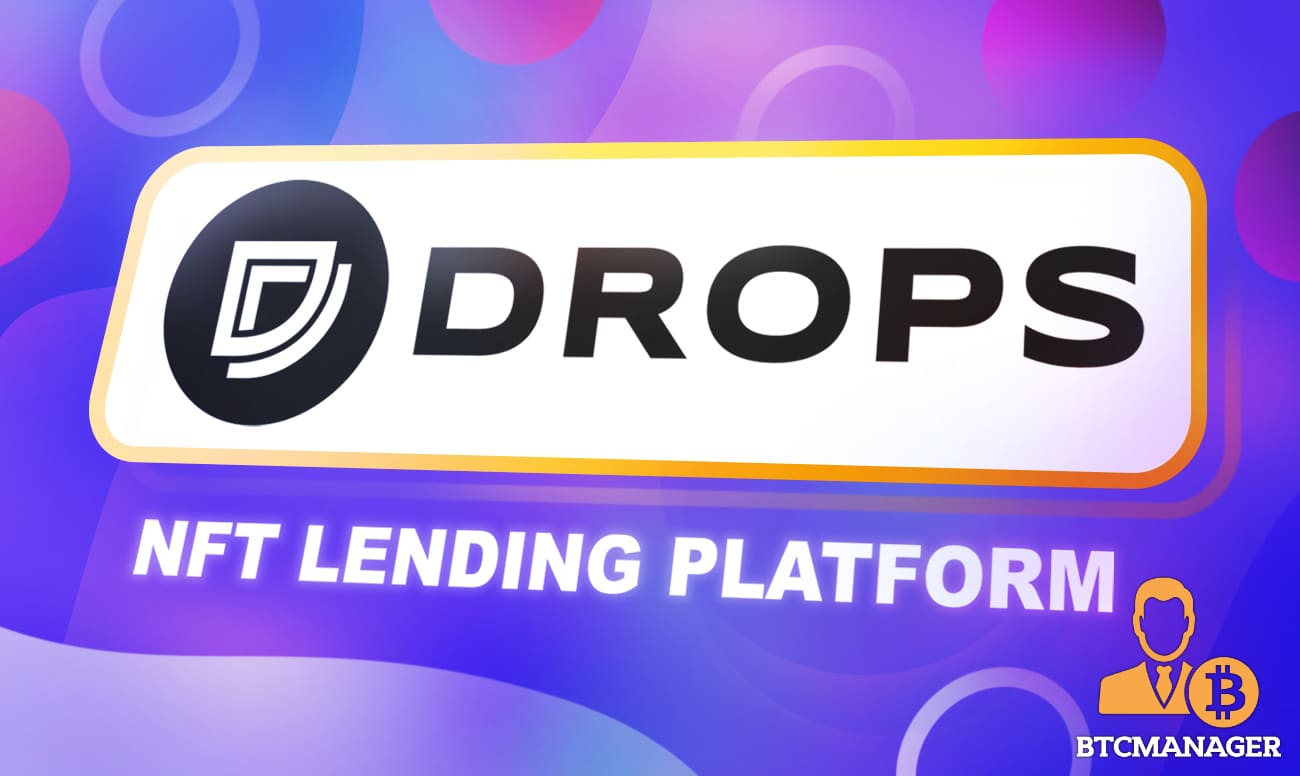 The Drops protocol today shared details about the launch of its upcoming NFT lending platform whose testnet is ready to kick-start the initial phase of the mainnet launch.
Drops NFT Lending Platform Is Coming
According to an announcement made today, the Drops NFT lending platform is on the cusp of its mainnet launch. Notably, the platform seeks to address a very significant problem in today's NFT market – lack of liqudity.
The Drops NFT platform aims to bridge the liquidity gap in NFT markets by allowing the users to leverage their metaverse items as loan collateral. To achieve this, the platform plans to introduce an avenue to collateralize NFTs to foster a more liquid market where users can secure loans and also earn extra yield.
Commenting on the development, Darius Kozlovskis, Founder & CEO, Drops, said:
"NFTs have become the centre stage of crypto discussions in the past few months. However, the latest crypto market crash revealed underlying liquidity issues in this upcoming niche. The Drops NFT lending model is designed to introduce liquidity in NFT markets by bridging the metaverse world with Decentralized Finance (DeFi).In doing so, we believe that NFT owners can derive more value from their idle assets."
Platform to Be Rolled Out in Three Phases
Interestingly, the Drops NFT lending platform is scheduled to be rolled out in three phases – testnet, audit, and mainnet release.
NFT holders who wish to participate in the platform's launch can express their interest in the form here. After registration, the users will be informed about how to take part in the Drops NFT Loans testnet.
It is worthy of note that the Drops NFT platform will use its native tokens dNFT and dTokens to represent NFT collaterals deposited into the platform's permissionless pools. Essentially, NFT holders who deposit NFT collaterals to a particular pool can leverage the native tokens to borrow from the markets or repay outstanding debts.
As far as the collateral factor is concerned, the platform has clarified that each market will have a factor ranging from 0 to 1 to represent the portion of the underlying asset value that can be borrowed.
At press time, the Drops lending platform has a total value locked (TVL) of $6.2 million. That being said, the TVL is likely to increase multifold as an increasing number of metaverse participants embrace the Drops community.
Kozlovskis noted:
"We are excited about the future of the metaverse given its potential in building global digital communities. The Drops NFT lending platform provides a perfect starting point to contribute towards the growth of the metaverse. In future, we anticipate integrating more DeFi opportunities to support the mainstream adoption of NFTs and digital ecosystems."